How China's 36th-Best Car Company Saved Volvo
(Bloomberg Businessweek) -- Hakan Samuelsson, the chief executive officer of Volvo Car Group, is sitting in the master bedroom in the home of a suburban Stockholm family he's never met. His company has rented the modernist three-story house of blond wood and whitewashed walls for the media introduction of Volvo's new station wagon, the V60.
Alternating groups of American, British, German, and Scandinavian journalists crowd in for short question-and-answer sessions. It's Samuelsson's first and probably last bedroom interview, but he plays along. "You can lie down and relax," he tells reporters, gesturing to the queen-size bed as a grin creases his craggy face.
Outside, light February snow flutters past willows and pines onto a silver V60 bathed in camera lights in the driveway. It was designed, like so many Volvos, for suburban families seeking safe, reliable transportation. But the peculiar setting for this press event is meant to suggest that today's Volvo is a far cry from the Volvo of a decade ago, when it was losing money, selling fewer cars by the year, and watching its talent for design and engineering get watered down by then-owner Ford Motor Co. Even the staid wagon, the embodiment of classic Volvo, has taken on a new look in the sleek, low V60. A Gear Patrol review called it—remember, this is a station wagon—"positively lust-worthy."
The car wouldn't exist, and Samuelsson wouldn't be jawing with journalists in a stranger's house, if it weren't for a formerly obscure Chinese billionaire named Li Shufu. For a long time, Li was known mostly for building crappy little cars for Chinese consumers buying their first vehicles. In 2010, his Zhejiang Geely Holding Group Co. bought Volvo from Ford at a fire-sale price. Samuelsson became CEO in 2012, and since then Volvo has built an engine plant and two vehicle assembly factories in China, plus another assembly facility in South Carolina, while expanding research and development centers in Sweden and California. By the end of this year the company will have introduced nine models, essentially replacing its entire product lineup. For 2017, Volvo reported sales of 571,577 vehicles and operating profit of $1.76 billion—both records for the 91-year-old company—with revenue of $26.3 billion. Volvo recently selected Citigroup Inc., Goldman Sachs Group Inc., and Morgan Stanley for advice on a potential initial public offering seeking a valuation of as much as $30 billion.
Failed marriages litter the auto industry: Daimler and Chrysler, General Motors and Saab, Ford and Jaguar. This one appears to be working. And Li has pulled it off by both defying the stereotype of the meddlesome new owner and leaving his fingerprints all over Volvo's transformation. Somehow, Volvo is still the Swedish brand that makes station wagons and prides itself on safety, yet at Li's prodding, it has also become a leader in emerging technologies, taking on challenges that companies its size usually leave to GM and Toyota Motor Corp.
It's part of Li's grander plan to build China's first global automotive company. In the past year, through various Geely enterprises, he has accumulated a 9.7 percent stake in Germany's Daimler AG, maker of Mercedes-Benz, as well as 51 percent of British sports car maker Lotus Cars and 49.9 percent of Malaysia's Proton Holdings. Zhejiang Geely also invested $3.3 billion in Volvo AB, the truckmaker formerly affiliated with Volvo Cars, and acquired flying-car aspirant Terrafugia. Li's adventures appear to have the tacit approval of the Chinese government, despite his being a private operator vying against China's many state-owned companies. He declined to answer questions for this story.
As the most evolved piece of Li's vision, Volvo offers the clearest indication of how he might achieve it. "He gave us balls again," says Lex Kerssemakers, a top Volvo executive under both Ford and Geely. "It's not that they came with a bag of money; actually the opposite. The entire turnaround of Volvo has been financed by Volvo's cash flow. They left us alone and had the patience as an investor not to take our money but to reinvest it in a new product portfolio. We were close to being dead in 2010. And here we are."
"Please beware alligators," says the green-and-white sign on a freshly paved road leading to America's newest auto assembly plant, 40 miles northwest of Charleston, S.C. "Do not feed wildlife."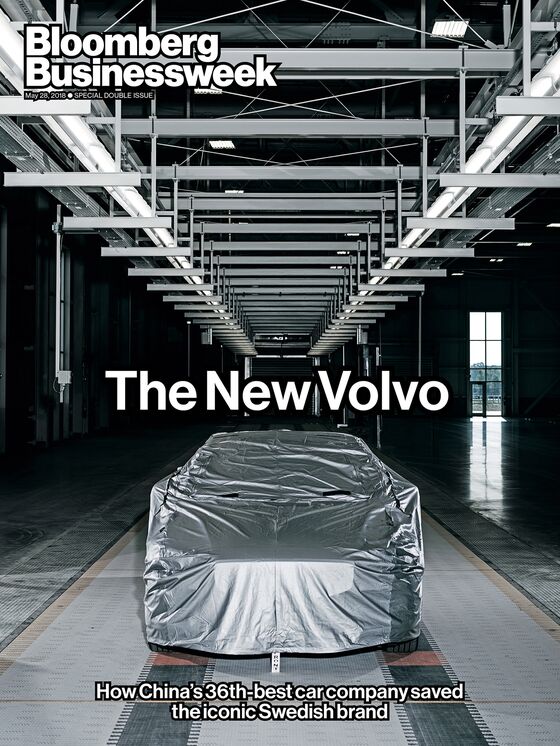 The complex, surrounded by swamp and forest, is Volvo's first to build vehicles in the U.S. Later this year it will start producing S60 sedans for sale in the U.S. and eventually for export to China and other markets. In a few years the plant is expected to be expanded to allow for the production of XC90 SUVs, which would boost annual production capacity to 150,000 vehicles and double the number of workers to almost 4,000.
Overseeing the project is Katarina Fjording, Volvo's vice president of manufacturing and logistics for the Americas. She's a native of Gothenburg, Sweden, where Volvo is based, and a mechanical engineer who's been with the company on and off for more than 20 years. She supervised construction of the Volvo assembly and engine plants in China before moving to South Carolina in 2015. Between hiring workers, talking to senators, and conferring with local officials on a new highway interchange, Fjording has found the U.S. trickier than China, where Geely was already making cars and had an established logistics and supplier base.
In South Carolina, she says, "we've done everything from scratch." She's debating whether to keep the temporary cement plant Volvo had built on the site. It has produced 160,000 cubic yards of concrete for building foundations while saving the company money in truck fuel and cutting down on truck air emissions.
Across the country in Silicon Valley, Volvo's chief digital officer, Atif Rafiq, doesn't have to deal with reptiles. But only a year or so after setting up an innovation center for the company, he needs more space for a growing staff of about 90 engineers and programmers. He's just landed a spot in Sunnyvale, not far from Waymo, Alphabet Inc.'s self-driving car business.
From its founding in Gothenburg in 1927, Volvo has been respected as an innovator, with a lengthy list of inventions, including the three-point safety belt in 1959. Now Rafiq has the job of pushing Volvo ahead of larger, wealthier rivals with such innovations as digital keys that facilitate ride-sharing as Volvo races to develop electric and self-driving cars. Samuelsson has said at least half of Volvo's products will be electrics by 2025.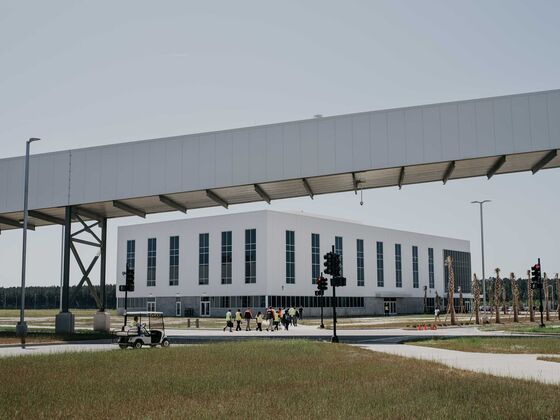 After Rafiq joined Volvo in 2017, one of his first moves was to persuade the company to acquire Luxe, a startup whose app schedules valet services such as parking, fueling, and car washes. "The car needs its 20,000-mile service, nothing too complicated, but do you really want to spend the half-hour to and from? That should all be possible through this," Rafiq says, brandishing his phone. On one level, though, the pitch to buy Luxe was a test for his new employer—he wanted to see how eagerly management would act on his idea. It was a done deal in about three months. "That's pretty quick," he says.
Despite its innovation bona fides, Volvo has never had the heft to go head-to-head with European rivals BMW AG and Daimler, let alone the likes of Toyota and Volkswagen AG, which each sell almost 20 vehicles for every one sold by Volvo. "Honestly," says Henrik Green, Volvo's senior vice president for research and development, "we've been trailing behind premium competition for 90 years, sort of in between the mass brands and the premium brands." The challenges of this market position were parsed in a 2013 study of the Geely-Volvo deal published by the Thunderbird School of Global Management at Arizona State University. "Smaller volumes meant Volvo could make only minor, incremental model changes from year to year," which in turn hampered its ability to raise prices, it noted.
Before Samuelsson joined Volvo's board, shortly after Geely bought the company, he drove Audis, BMWs, and Saabs rather than Volvos. Professionally he'd been in trucks, and he knew little about Volvo's time as part of Ford. "Something went wrong," he says. "I was not there, but I think the numbers indicate that value was not created."
Ford paid $6.5 billion for Volvo in 1999, part of a luxury brand acquisition binge that included Jaguar and Aston Martin. By 2008, Ford was struggling to survive the Great Recession, and new CEO Alan Mulally, late of Boeing Co., decided to jettison most of the fancy brands, including Volvo.
The Swedes were pretty much screwed. They'd succeeded in resisting the wholesale corporate integration that would contribute to the downfall of Saab Automobile AB, Sweden's other major carmaker, under GM. But Volvo's chassis and engine technology had been partly subsumed into Ford's, and Ford wasn't interested in supplying whomever bought Volvo with powertrains forever. So prospective buyers were looking at a company that didn't have its own line of engines and chassis.
In early 2008, Volvo made a heretical choice that would help save the company. Rather than continue to spend its limited Ford-authorized budget on several different auto platforms, Green says, "We could take that money and develop a super-competitive architecture—but only one." It would revolve around a four-cylinder engine instead of the five- and six-cylinder engines traditionally expected in the large luxury vehicle market Volvo most coveted. Company engineers "thought we were nuts," Kerssemakers recalls. "It was spitting in the church." Volvo's engineers juiced the new four-cylinder engine enough to generate more than 300 horsepower, an achievement Consumer Reports called "astonishing."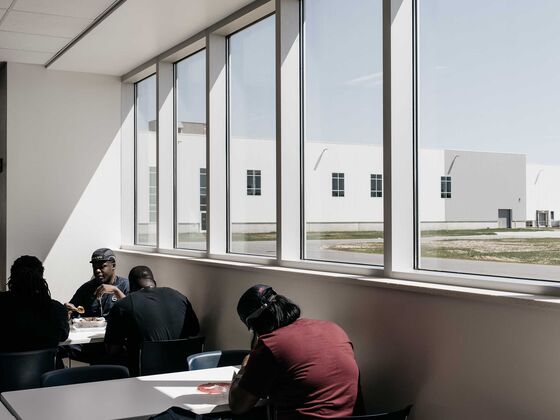 Watching from China, Li was impressed. He'd thought Volvo was underappreciated by Ford and had craved the company even before it went up for sale. To Li, a passionate amateur poet, Volvo was a "mysterious, beautiful woman," the epitome of the kind of automaker he'd dreamed of creating, as he once told the Wall Street Journal.
Li grew up a farmer's son on China's eastern coast and made his first money as a photographer. Later, he started a refrigerator parts company, then turned a motorcycle plant into the carmaker Geely. ("Geely" sounds like the Mandarin word for "auspicious.") The company's first car, the Haoqing, came off the assembly line in 1998, to be followed by a series of small cars with odd names—King Kong, Urban Nanny, Beauty Leopard—for the low end of China's swiftly growing market. They were cheap and badly built—a J.D. Power & Associates quality survey in 2008 ranked Geely last among 36 Chinese brands.
For advice on how to get Volvo, Li turned to former BP Plc executive Peter Zhang, who'd recently joined Geely. Zhang, who spent eight years on Volvo's board before leaving recently, says Li saw the old Swedish company as everything Geely wasn't. Geely "didn't have a competitive advantage in technology, R&D, design, or operations," Zhang says. When Li began his pursuit, "it was enough to not get laughed out of the room. People thought this was just crazy."
Ford initially waved off Li's advances, perhaps because Geely generated barely a sixth of Volvo's revenue. But Li finally convinced Ford he was serious, and in March 2010, Geely parent Zhejiang Geely Holding bought Volvo for $1.8 billion in cash and debt—about a quarter of what Ford had paid. Li persuaded two Chinese municipalities to chip in. Volvo had sold 335,000 cars the year before, down from a peak of 458,000 in 2007. Li vowed to help it rebuild without micromanaging. "Volvo is Volvo and Geely is Geely," he said.
Skeptics predicted Geely would churn out low-grade Volvos like fake Rolexes. They didn't think Li, who doesn't speak Swedish or English well, would get along with Gothenburg. In a Harvard Business Review essay, Eduardo Morcillo, a partner at InterChina Consulting, asserted, "Geely lacks the management skills to integrate a large company like Volvo." That may have been a problem if Li actually had intended to assimilate Volvo into Geely.
Samuelsson says he and Li speak once or twice a month, sometimes on the phone, sometimes via Skype, occasionally in person. Neither speaks the other's language. This peculiar relationship is probably the most important factor in Volvo's comeback, but it was less about personal chemistry than transactional imperatives. Li offered Volvo some breathing-room money and access to Chinese lenders—in effect, stability. Samuelsson offered Geely Volvo's technical excellence, especially in safety, and a well-established brand—in a word, credibility. Both men were eager to embrace technology and shake up the industry.
Li wanted a harder push into China, where Volvo sold only 30,522 vehicles in 2010. Assembling cars there would be less expensive not only because of lower labor costs, but also because of Geely's relationships with local suppliers, no import tariffs, and shorter shipping distances. Geely effectively fronted the money for the Volvo plants in China and the U.S. "We would never have been bold enough to invest in three factories," Samuelsson says. "We would still be discussing pros and cons."
Today, Volvo sells more vehicles in China—90,417 last year—than in any other country, including Sweden. And sales of Geely-brand vehicles in China have more than tripled since 2010, thanks partly to technological and manufacturing contributions from Volvo. The Chinese factories are on Volvo's balance sheet, and Volvo has paid back much of the $2 billion it borrowed from the China Development Bank.
Before Samuelsson joined Volvo as a director, he was serving on some other boards while trying to lower his golf handicap of 29. ("Not very good," he says, correctly.) He hasn't spent much time on the links since becoming CEO in 2012. He moved immediately to boost profits by cutting costs. But costs weren't the real problem, as Volvo learned when it compared itself with BMW and other luxury marques.
"The big difference was on the price side," Samuelsson says. "The cars were not good enough, not attractive enough. Maybe you save 100 on lower costs and lose 1,000 on the price side—not very smart." Since his first full year as CEO, the company's revenue has grown 73 percent while profits are up more than sixfold. The new vehicles "are not lower on the cost side—probably the contrary," Samuelsson says. "There's a lot of new technology that is not free of charge."
The XC90, the luxury SUV born of the four-cylinder gamble, became what Samuelsson called "the first car from the new Volvo." In 2016 a panel of automotive journalists voted it the North American Truck/Utility of the Year, and it has since racked up other prizes and healthy sales. Its platform became the basis for several other vehicles while Volvo developed a second platform for smaller cars. Before this year is out, the XC90 will be the oldest model in Volvo's portfolio.
Coming soon is Polestar 1, a $155,000, 600-hp hybrid coupe to be produced by Volvo's new subsidiary, Polestar. Volvo says this Polestar is a precursor to electric versions coming in the next few years. "If we are going to be successful in electrification, first we need an attractive car," Samuelsson says. "We learned that from Tesla. In Europe, we have been building electric cars for decades, but they have been developed by petrol-heads. It's almost like they don't want them to be too attractive." Polestar is structured to seek outside investors, though Volvo will retain control so it can easily appropriate technology for its own use.
Meanwhile, belying Li's assertion about Volvo being Volvo, Geely and Volvo have embarked on their most closely coordinated project yet with the launch of Lynk & Co, a jointly owned brand Li wants to sell around the world. (Ford has complained that the name spoken aloud sounds like Lincoln, Ford's century-old luxury brand.) Lynk's first vehicle, a compact SUV, garnered 6,000 online orders in China in less than three minutes last November, and the market pushed Geely's stock to a record high the next week.
Bernstein Research analyst Robin Zhu has said the celebration might be premature. He has expressed doubts that Lynk can be profitable quickly, partly because its debut vehicle appears to be a version of Volvo's XC40 sold at a 20 percent discount. Zhu also raised questions in a January report about Geely's "aggressive" accounting practices. He cited a "complex web of related-party transactions" between parent Zhejiang Geely Holding and Geely Automobile that could result in overstated profits. The report also questions whether Li has the "will or means" to subsidize his auto company, especially given his recent investments. A spokesman for Geely says Lynk is off to a strong start and all of Li's companies are performing well, so there's no need for him to subsidize them.
As yet there's no indication that the Chinese government will move to rein in Li's ambitions, as it has with HNA Group Co. and Anbang Insurance Group Co. There is talk that Li's latest partner, Daimler, might invest in Volvo, and that Volvo might soon have access to Mercedes engines. Li has been preaching publicly about the need for automakers to seek partners inside and outside their industry if they hope to contend with the likes of Uber and Google. At the same time, he's been cagey about his own next steps. As he wrote in one of his poems, "Who knows how many roads are in front of you?" —With Elisabeth Behrmann
To contact the editor responsible for this story: Daniel Ferrara at dferrara5@bloomberg.net