Uber Is Building Its Own Scooter to Compete in Frenzy
(Bloomberg Businessweek) -- This spring, Uber moved into a cavernous brick building at San Francisco's Pier 70, along a postindustrial stretch of waterfront. Shipbuilders occupied the 130,000-square-foot facility in the late 1800s, but today Uber uses it to tinker with self-driving cars, flying taxis, and, most recently, scooters.
In the past several months, Uber has announced plans to integrate bike- and scooter-sharing services on its app, an acknowledgment that cars aren't always the best form of urban transport. Now the company has quietly begun engineering its own scooter, say people familiar with the plans, which haven't been previously reported. Jump Bikes, which Uber acquired in April for more than $100 million, is overseeing the project.
A year ago the idea that Uber Technologies Inc. would dedicate resources to scooters would have seemed ludicrous. But the little two-wheelers have become a tech industry fixation since Bird, a Santa Monica, Calif.-based startup run by a former Uber employee, launched a scooter-sharing service there last fall. Bird Rides Inc. and its main competitor, Lime, have raised hundreds of millions of dollars at valuations of more than $1 billion, figures reflecting the excitement around alternative transportation startups that began with the explosion of bike-sharing in China.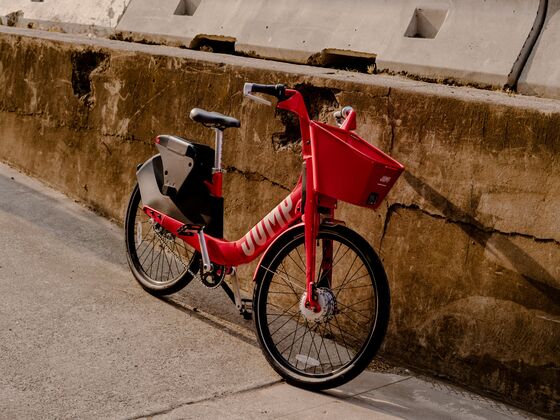 The startups have blanketed cities with scooters—and, in Lime's case, bikes—allowing people to unlock the vehicles with smartphone apps; when riders get to their destinations, they just walk away. Bird and Lime pushed into new locales with the same aggressive tactics pioneered by ride-hailing companies, which has inspired similar blowback from local governments. (Jump is in eight cities, including San Francisco, Washington, and Denver; Lime is in about 75 cities, including Seattle, San Diego, and the Phoenix area.) Worried about being outflanked again, transportation officials have scrambled to pass rules requiring scooter- and bike-sharing businesses to get licenses.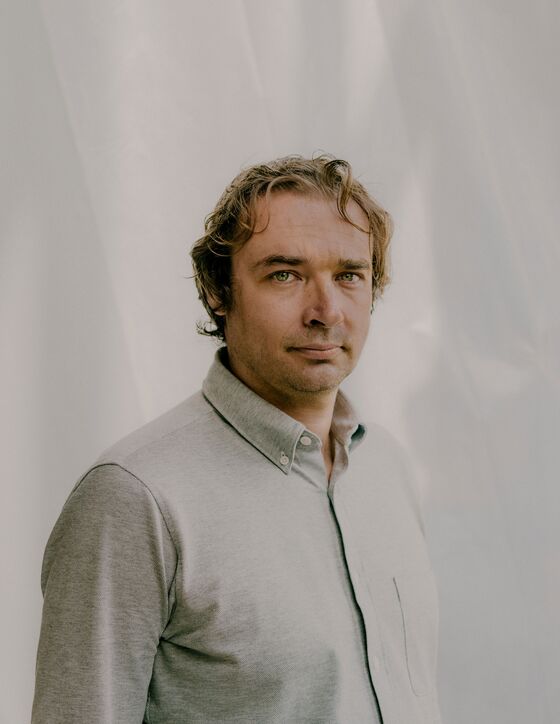 Uber and its main ride-hailing rival, Lyft Inc., are going after the upstarts. Uber bought Jump, whose founder and chief executive officer, Ryan Rzepecki, was a long-standing presence in the bike-sharing industry. An urban planner by training, Rzepecki got along well with city officials—no small plus—and had spent years building the perfect bicycle for bike-sharing. Jump's bright-red bikes have electric motors that kick in when someone starts pedaling and built-in locks. Among policymakers, investors, and even competitors, they're seen as among the best in the business. In July, Lyft bought Motivate, the largest bike-share company in the U.S.
The scooter project is in early stages. Nick Foley, Jump's head of product, declined to confirm it existed, as did an Uber spokeswoman. But Foley agreed to discuss the design challenges that scooters present. They mostly relate to people who want to do the vehicles harm. Foley talked about hiding brake cables so vandals can't cut them and about ways to make scooters harder to snap in half, a fate some have suffered in San Francisco and elsewhere. "The way these scooters are failing is a predictable result of the design and engineering process," Foley says.
For the time being, Uber will brand electric scooters it buys from Chinese manufacturers with Jump's logo. It has applied to operate scooter-sharing services in Santa Monica and San Francisco, each of which planned to grant permits to several companies before the end of August. (Uber is also an investor in Lime, and users can book Lime scooters through the Uber app.) Long-term, sources familiar with the plans say, Uber thinks Jump can make a better scooter and that this will be a selling point when companies compete for business in the same cities.
Running scooter- or bike-sharing businesses will require more cooperation with local governments than ride-hailing did. Scooters left sitting on city streets and sidewalks have already inspired considerable ire from the public. The services' long-term viability will probably depend on municipalities creating lanes on streets and dedicating specific areas for parking. Uber CEO Dara Khosrowshahi has promised to repair ties with urban officials damaged from years of sparring over ride-hailing. The company has evolved, says Rachel Holt, the Uber executive in charge of bikes and scooters, "and the ride-sharing business is quite different from the bike and scooter business."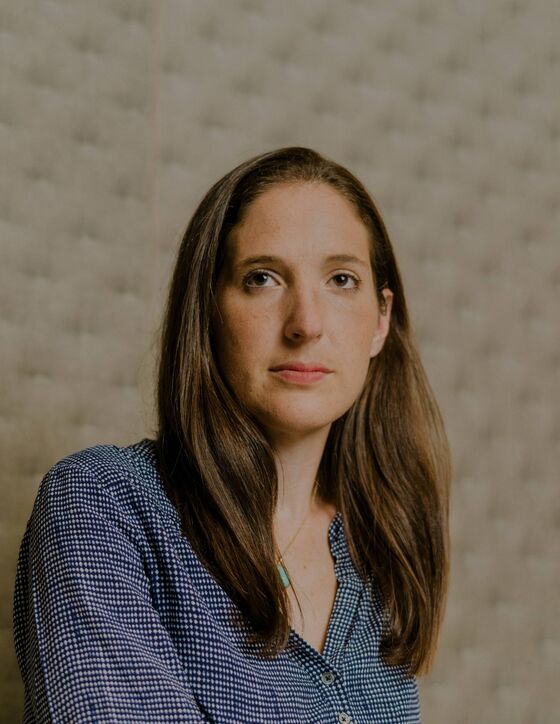 Uber's critics question its commitment to its newest business lines. When Santa Monica's preliminary scores on scooter- and bike-share applications rated Uber higher than Bird and Lime, Bird CEO Travis VanderZanden responded by arguing that giving Uber a permit while excluding Bird would be like granting Exxon Mobil an exclusive license to produce solar power. Bird's belligerence echoed the tone of a younger Uber, a posture that the ride-share giant is avoiding this time around. Most cities have capped the number of bikes and scooters any company can put on the streets in the hundreds, which both Rzepecki and Holt say is far too few. Rzepecki hopes to find a city that will let him put 10,000 bikes on the road sometime in 2019. Yet the company says it's willing to work within the restrictions cities put forth.
Eventually, Uber and its competitors envision a business that extends beyond cars and into more novel forms of transportation. Earlier this year, Bloomberg News reported that Lime was developing a motorized rickshaw. Rzepecki says Jump wants to put similar vehicles on the road. "There's going to be a lot of innovation in terms of what types of light electric vehicles are out there," he says. "It's clear that to go a couple of miles, you don't need a 2,000-pound lump of steel."
To contact the editor responsible for this story: Bret Begun at bbegun@bloomberg.net