U.S. Faces Bumpy Antitrust Road Despite Big Tech's Emails, Memos
(Bloomberg Businessweek) -- U.S. tech giants have enormous influence over what we buy, read, see and think. But is their market power illegal? At a July 29 House hearing, lawmakers leveled monopoly-abuse accusations at the leaders of Amazon.com Inc., Apple Inc., Alphabet Inc.'s Google and Facebook Inc. We sift through the charges, compile the evidence, summarize the CEOs' defenses and ask the experts if the lawmakers made their case.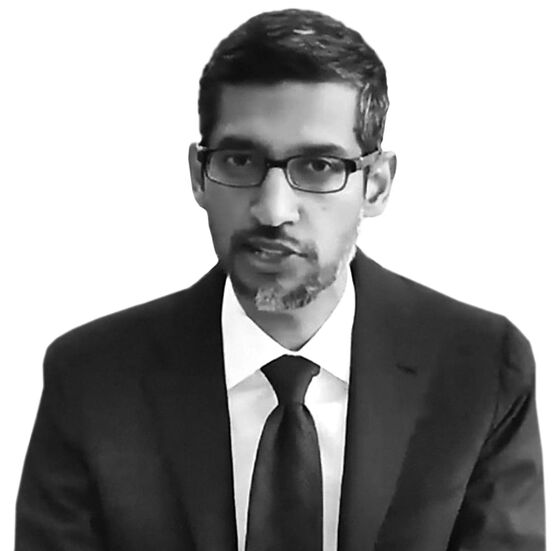 The allegation: Representative David Cicilline of Rhode Island, who chairs the House antitrust subcommittee, fired off the hearing's first question to Google Chief Executive Officer Sundar Pichai: "Why does Google steal content from honest businesses?" Cicilline said Google uses that content to create a "walled garden" and to keep users on Google properties rather than directing them to other sites that originated the information. He said an internal Google memo from 2006 observed that other websites were getting "too much traffic" so Google decided to "put an end to that." When Google began showing restaurant reviews from Yelp Inc. in 2010, he said, the website asked Google to stop. In response, Google threatened to delist Yelp. "The choice Google gave Yelp was 'let us steal your content or effectively disappear from the web,'" Cicilline said.
The evidence: In an undated memo, Google insiders say the search business is jeopardized: "On the whole, we feel the growth of sites like MySpace and YouTube puts the search business in jeopardy. To secure a safe position in that environment, we should strive to be the search medium for those areas (video, social nets) and also provide some community interaction and entertainment within our core products as well." Google acquired YouTube in 2006.

The CEO defense: Pichai said he disagreed with Cicilline's "stolen content" characterization. He said Google supports 1.4 million small businesses with more than $385 billion in economic activity. Pichai also said Google is focused on giving users what they want and conducts itself "to the highest standard." He said Google has numerous competitors, including Amazon, where "over 55% of product searches originate."
The legal analysis: A lawsuit could argue that Google puts rivals at a disadvantage and gets away with it because of its market power,  said George Washington University law professor William Kovacic. One question is whether smaller competitors need to be on Google's platform. That's an easier argument to make with Google because it controls virtually all internet search, said Gene Kimmelman, a former Justice Department official who is now senior adviser to Public Knowledge, a nonprofit that supports more antitrust enforcement. Google would likely say whatever content it uses is in the "public domain" and, where it's not, the company is paying "a proper price" for it, said Kovacic. Google could also say it's made the user experience better by aggregating in one place the information being searched for, he added. The Justice Department is preparing to file a monopolization case against Google, Bloomberg has reported.

The legal risk meter

A finding that Google has monopoly power over internet search is likely. A case could claim that Google, without legitimate business justification, demoted rivals' content in search results such that users couldn't readily see it.  —Jennifer Rie, Bloomberg Intelligence
The allegation: Google plays both sides of the digital-advertising market without any oversight. It controls the technology that advertisers and websites use to buy and sell ad space. Google is free to increase prices charged to advertisers and lower prices paid to websites, said Democratic Representative Pramila Jayapal of Washington. "Google controls all of these entities," she said. "It's running the marketplace. It's acting on the buy side, and it's acting on the sell side at the same time, which is a major conflict of interest."
The evidence: Jayapal displayed a chart, using data collected by the U.K.'s Competition and Markets Authority, showing Google has between 50% and 100% of various slices of the market for digital advertising. She also referenced a graphic, using data compiled by Dina Srinivasan, a former advertising executive who is now a Yale research fellow, showing Google's ad revenue since 2004 rose sharply while that of publishers and other websites declined.
The CEO defense: Pichai said there is "robust choice" in the digital advertising market, which is why advertising prices have been falling over time. He said publishers earn about 69% of every advertising dollar. The decision to restrict ad buying on YouTube to companies that use its ad-routing software is a common tactic in the industry, Pichai said.
The legal analysis: A report from the Omidyar Network, which funds antitrust research and promotes tougher enforcement, concluded that Google's digital advertising dominance makes it nearly impossible for websites and advertisers to avoid using Google's advertising technology. The report said Google leveraged its monopoly in search to coerce advertisers to use Google products for display ads. The paper also said Google lowered prices charged to advertisers to drive out competitors and raised prices in other parts of the ad-tech ecosystem to make up for it.

The legal risk meter

The European Commission has already determined that Google was abusing a dominant position by using restrictive clauses in contracts that hindered rivals in placing search ads. That type of exclusionary conduct can violate U.S. laws as well. Given the likely finding that Google has monopoly power in digital advertising tech, conduct that excludes or substantially forecloses rivals from the market could form the basis for an illegal monopolization  case. —Jennifer Rie, Bloomberg Intelligence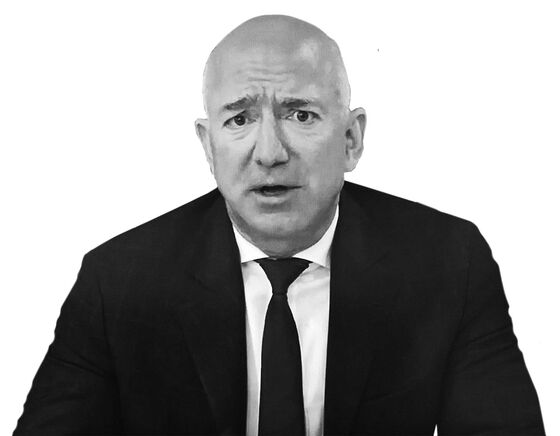 The allegation: Amazon uses predatory pricing to crush rivals. In 2009, it decided Diapers.com was a significant threat and launched a price war against it. Amazon slashed prices so much, it lost $200 million in a month on diapers. It then acquired Diapers.com owner Quidsi Inc., cut promotions and discounts, and ultimately increased diaper prices, said Democratic Representative Mary Gay Scanlon of Pennsylvania.
The evidence: In an internal email, Doug Herrington, the head of North American consumer sales, said Amazon needed "to match pricing on these guys no matter what the cost."

By September 2010, Amazon's price-cutting strategy was working. Peter Krawiec, now vice president for worldwide corporate development, wrote in an email about the once-profitable site: "They expect to lose lots of money in the next few yrs-this will make it worse," referring to a new 30% cash-back offer. That November, Quidsi sold itself to Amazon for $545 million. A few years later, Amazon shut the business down.
The CEO defense: Jeff Bezos said he didn't remember raising prices after the Quidsi deal. "This was 11 years ago," he said. Price discounts to attract customers are a traditional retailer tactic, he added, and customers had many other options for diaper purchases.
The legal analysis: Predatory pricing cases are difficult to win. The government would have to show Amazon set diaper prices below its acquisition cost, and that once it drove a rival out of business, was able to recoup losses by raising prices above a competitive level. "The hardest part of this burden is this recoupment requirement," Kovacic said. "Show me how consumers are worse off."

The legal risk meter

Legal precedents show skepticism of predatory pricing claims for fear of discouraging low prices by competitors. Cutting prices to increase business is often the essence of competition and is beneficial to consumers. —Jennifer Rie, Bloomberg Intelligence

The allegation: Amazon leverages its market dominance to harm third-party sellers in part by using their own proprietary data to launch competing products. Amazon also fails to police counterfeit goods and retaliates against vendors who become competitive threats. Amazon has more of the online retail market than its nine closest competitors, including Walmart Inc. and EBay Inc., combined, according to EMarketer Inc.
The evidence: Amazon fails to enforce a policy against accessing "a candy shop" of seller-specific data, which is open to "everyone," said Jayapal, citing a former employee. Representative Lucy McBath, a Georgia Democrat, played an audio recording by a bookseller claiming Amazon blocked her from selling textbooks because she was taking sales from Amazon. PopSockets LLC, which sells cellphone accessories, had told lawmakers it complained often of losing revenue to counterfeit products, yet Amazon did nothing to stop them until Popsockets agreed to spend almost $2 million on advertising.
The CEO defense: Bezos said third-party merchants, which make up about 53% of Amazon sales, are succeeding on the platform and have other ways to sell online. Amazon's policy is not to use seller-specific data and the company is investigating the alleged violations, he said. He didn't know about the bookseller who was blocked from selling textbooks and wanted to learn more about her case, saying "It does not at all seem like the right way to treat her." He agreed counterfeits are a "scourge" but said Amazon invests in technology and people to combat them. The Popsockets allegation is "unacceptable," and Bezos said he would look into it.
The legal analysis:  Harming third-party sellers isn't a traditional antitrust claim, said Kovacic, a former Federal Trade Commission chairman. The subcommittee could recommend that Congress establish a new regulatory body or expand the FTC's mandate by directing it to write rules that forbid owners of platforms from competing with merchants who use them, he added. A key question is whether third-party sellers have alternatives to Amazon, said Kimmelman. If so, it would be tough to bring a case against the e-commerce giant, which has about 40% of U.S. online retail sales.

The legal risk meter

An antitrust claim would need to be couched as an "attempt to monopolize." To succeed, the government would have to show Amazon has a dangerous probability of monopolizing the "relevant market," likely to be narrowly defined by type of product sold. —Jennifer Rie, Bloomberg Intelligence


Apple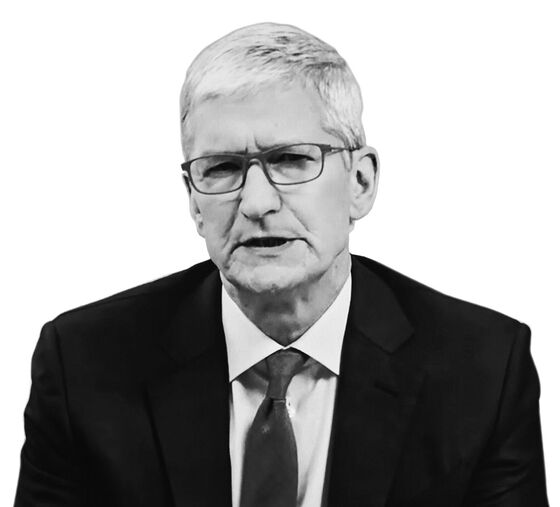 The allegation: Apple is an unfair gatekeeper to its App Store. It controls the fate of developers by deciding which apps get in — and sometimes plays favorites. Developers complain that Apple arbitrarily enforces its rules, which change regularly.  Democratic Representative Val Demings of Florida said Apple's policies allowed it to pick winners and losers in the app economy. "Apple rules mean Apple apps always win," she said. Apple charges 30% commission for many apps but sometimes lowers that rate for select companies.
The evidence:  Apple agreed in 2016 to halve its App Store fee for Amazon as part of a deal to put the e-commerce giant's Prime Video app on Apple's mobile devices and Apple TV. The companies agreed to a 15% revenue share for customers who signed up through the app and no revenue share for users who already subscribed via Amazon or elsewhere. Internal emails show that CEO Tim Cook promised to fast-track apps from Baidu, a Chinese internet-services company, through the approval process. Yet Verizon Communications Inc. complained that Apple rigidly applied its rules to an app it wanted to offer. 

The CEO defense: Cook said the App Store is an "economic miracle" with about 1.7 million available apps. "There's a very wide gate for the App Store, and there's fierce competition for developers and we want every app" on the platform. He equated the competition to attract developers as a "street fight for market share in the smartphone business." Apple has never increased the commission it charges developers, Cook said, and all apps are treated equally. He said "I don't know about that, sir," on whether he gave Baidu preferential treatment.
The legal analysis: Just charging app developers a high commission isn't enough to bring an antitrust case, said Hal Singer, a managing director at Econ One, an economics consulting firm. It's okay for companies to flex their monopoly power by charging high prices, he said. There needs to be evidence of some restraint that harms competition, he said. An antitrust case against Apple would also depend on how the market is defined. Is the iPhone operating system a distinct market from Google's Android? If so, Apple's 100% share would make it easier to bring an antitrust case against the company, said Kimmelman. Enforcers could argue Apple is abusing its power by favoring its own apps and harming rivals by raising their costs.

The legal risk meter:

A case for "attempt at monopolization" might have a shot if Apple is using its rules to disadvantage rival apps, as Spotify Technology S.A. claims. Winning could be tough, however, unless Apple blocked rivals from the market without legitimate justification. —Jennifer Rie, Bloomberg Intelligence


Facebook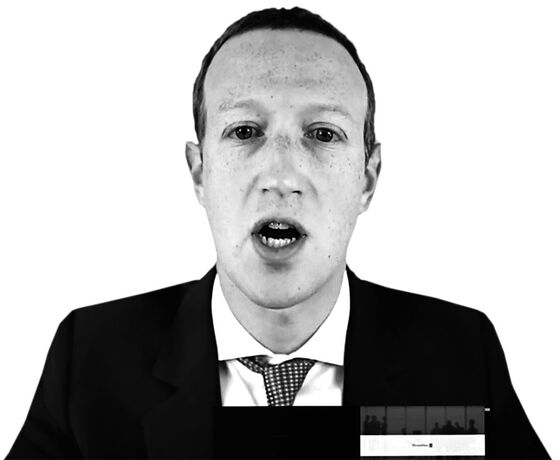 The allegation: Facebook uses a "copy, acquire and kill" strategy against rivals. Facebook bought Instagram in 2012 because it saw the photo-sharing site as an emerging threat to Facebook's social-media business. In 2014, it bought WhatsApp, which competed with Facebook Messenger. Referring to the 2012 Instagram deal, Jayapal said "Facebook cloned a popular product, approached the company you identified as a competitive threat and told them that if they didn't let you buy them up, there would be consequences."
The evidence: Emails and texts from 2012 show Facebook was worried about upstart Instagram. "Instagram is eating our lunch," reads an internal text discussion. CEO Mark Zuckerberg asked David Ebersman, his former chief financial officer, about buying Instagram and the now-defunct social media company Path. Zuckerberg said they have established networks and "meaningful" brands and "if they grow to a large scale they could be very disruptive to us." Zuckerberg agreed his motive for the acquisitions in part was to "neutralize a potential competitor." As Facebook weighed buying Instagram, co-founder Kevin Systrom worried that Zuckerberg would go into "destroy mode" if he didn't sell.

The CEO defense: Zuckerberg said Instagram had succeeded because of the investments Facebook made. "With hindsight it probably looks, like, obvious that Instagram would have reached the scale that it has today, but at the time it was far from obvious." He said the FTC had the same documents and still approved the deal, and denied threatening Instagram with a copycat Facebook product.
The legal analysis: A government lawsuit over the Instagram and WhatsApp deals could either be a traditional merger case, known as a Section 7 lawsuit, or it could argue the deals were part of Facebook's effort to maintain its monopoly. Kovacic said the crucial theory would be a counter-factual — if Facebook hadn't acquired Instagram or WhatsApp, what would have happened to them? The government would have to show that each would have emerged as a competitive force in the market and "the loss of that independent, competitive alternative caused a reduction in innovation," he said.

The legal risk meter

A monopoly-abuse case might succeed, but forcing Facebook to divest Instagram would be tough, unless the U.S. can prove there's been a loss to competition that must be restored. Showing that could be difficult given Instagram's current success and uncertainty over its future as an independent company. —Jennifer Rie, Bloomberg Intelligence