Margate Beats Mallorca as Britons Grapple With Confusing Covid Rules
(Bloomberg Businessweek) -- The English town of Morecambe, a hodgepodge of fish-and-chips shops, burger joints, and penny arcades lining a beachfront promenade, is far past its peak. On a summer Sunday in the 1950s, as many as 100,000 visitors from Manchester, Bradford, and beyond might have flocked to Europe's largest outdoor swimming pool, the Miss Great Britain beauty pageant, and two wooden piers stretching out into the Irish Sea.
But the pool and pageant are long gone, the West End Pier succumbed to a vicious 1977 storm, and 14 years later the Central Pier—once dubbed the "Taj Mahal of the North"—was destroyed by fire. In recent decades, even 10,000 visitors was considered a roaring success as Britons have increasingly jetted off to sunny Mediterranean locales.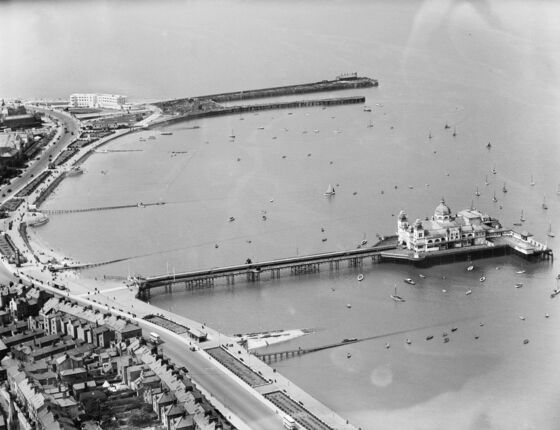 This summer, Morecambe is booming. Almost all of its 50 or so lodgings—from the four-star, art deco Midland on down to Victorian guesthouses that haven't been updated since the '70s—have had to dust off their "no vacancy" signs as occupancy has topped 95%. "I've driven past Morecambe on the motorway and thought of visiting, but the image of seaside towns is a bit grotty," says Rob Knight, a retired civil servant who booked a stay with his wife after the pandemic scuttled plans to celebrate their 40th wedding anniversary on the Spanish island of Mallorca. "I've been pleasantly surprised."
The story is the same from North Sea outposts such as Cleethorpes and Skegness—ranked last among 100 seaside resorts by consumer-ratings magazine Which?—to Blackpool on the west coast and Brighton on the English Channel. The British government has imposed confusing and frequently updated regulations on testing and quarantine for anyone returning from overseas, spurring many Britons to remain on their island this year.
In June international passenger traffic at London airports, while more than twice as high as last year, remained 92% below 2019 levels, and a July poll by Sykes Holiday Cottages found that two-thirds of residents planned to vacation in the U.K. this summer. So anyplace with a water view and an available bed is pulling in visitors desperate to simply get away from home after months of lockdowns. "People are still frightened to go abroad because of the virus or are put off by the expense of tests and the constantly changing rules," says Nigel Dibb, chairman of the Hull, Humber & East Yorkshire Hospitality Association. "Places that haven't really been on the map are getting an uplift."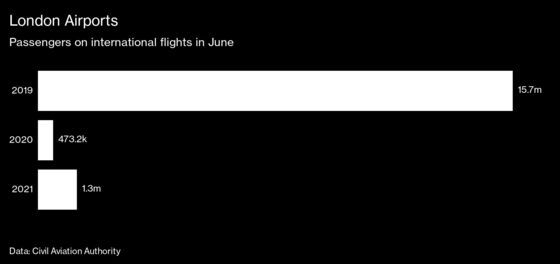 The dowdy seaside towns are benefiting as trendier spots are overrun and owners push room rates into the stratosphere. In Cornwall, which has sandy beaches that rival those on the Mediterranean, prices for summer bookings had doubled by May, with the last few choice properties topping £3,000 ($4,180) a week. In the Lake District National Park, a center for hiking and water sports that's home to seven Michelin-starred restaurants, an Airbnb search for a family of four for the week of Aug. 6 showed zero availability.
RVs—a rarity before the pandemic—occupy every vacant campsite, and enterprising farmers have ejected livestock from their fields to accommodate campers. "This is the busiest summer we've had in 25 years," says Catherine Warrington, manager of a campground in the Lake District town of Kendal. "We're fully booked until October, and cancellations are snapped up in minutes."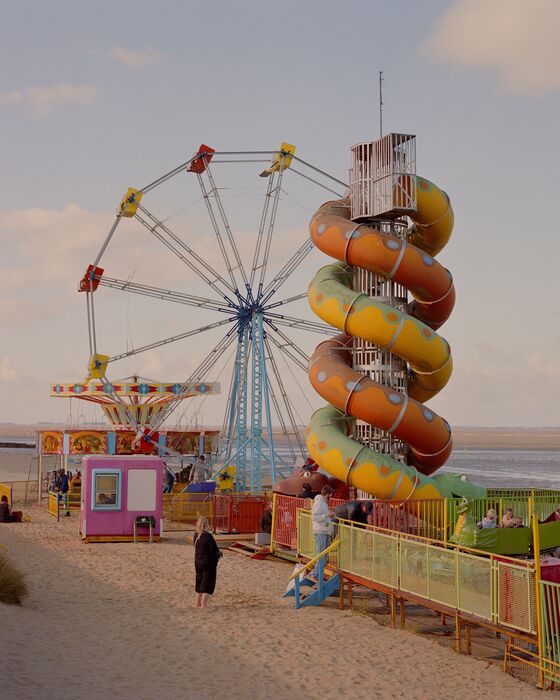 Of course, Britain's weather remains a concern. This summer has seen a heat wave with record temperatures that overwhelm visitors in lodgings where air conditioning is a rarity, followed by torrential rains that brought flash floods in some places. Both are far from the almost-guaranteed sunshine that holiday-makers have come to expect on their annual jaunts to Spain, Portugal, Italy, or Greece. But while that may be off-putting for visitors, Britons are less fussy, says Paul Charles, chief executive of travel consultants The PC Agency. "They grow up with mixed weather so are used to rain even in August," he says.
The pandemic resurgence has sparked renewed optimism in the long-forgotten coastal towns. Margate, 70 miles east of London and once favored by inhabitants of the capital's ­working-class East End before they, too, began catching foreign flights, is trying to reinvent itself as a boho destination combining high culture with retro-seaside kitsch. In the northeast, Scarborough aims to woo millennials with an ad campaign called "The Place Full of Surprises."
And in Morecambe, local officials are hoping this summer's boom will spur the national government to approve funding for the Eden Project North, a £125 million eco park where visitors will be able to wander through a half-dozen arena-size glass domes covering habitats such as rainforest, desert, and prairie. "We're thinking big," says Mark Prada, chairman of the Bay Tourism Association in Morecambe. "If this comes off, we're going to need to double the number of beds, and Morecambe will be back on the map for good."