Trump Ripped Oval Office Defense From His Business Playbook
(Bloomberg Businessweek) -- Anyone who wants to understand why the most powerful person in the world is dragging out the election he lost won't find many answers in history books. You'd be better off looking at this billionaire television personality's career instead. There is the stuff of hubris, celebrity, ambition, and scandal here, but also something stranger. Donald Trump got in over his head again and again, and then refused to concede defeat until he found ways to claim his own kind of triumph.
"This is a man who has avoided consequence his entire life," says his former attorney, Michael Cohen, who pleaded guilty in 2018 to crimes tied to his work for Trump. "Donald Trump will never admit that he lost." 
Think of Trump as a boxer who likes to swing his fists after the fight gets called against him: If he lands punches, he names himself the champ. It's a rich kid's version of what it means to persevere against the odds, and a tendency that terrifies some of the voters who rejected him on Nov. 3. It also dazzles his fans. Now, though, he's not suing a lender or bickering with a condo association. He's waging war against the spirit of U.S. democracy.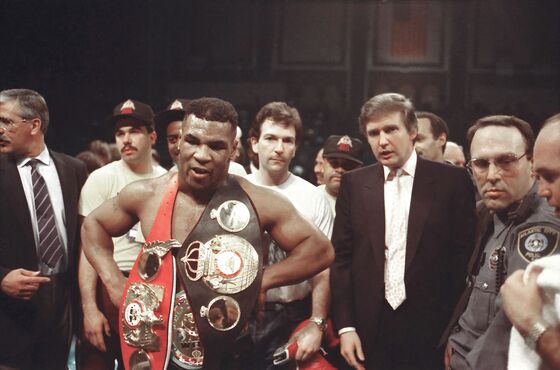 Elie Hirschfeld, a New York real estate developer and fan, worked with Trump for years. He compares the president to Mike Tyson, the heavyweight prizefighter Trump gave business advice to in the late 1980s, who "hit and hit and hit and went so far as to bite somebody's ear off."
Trump's career teems with lost battles that he tries to twist into draws or victories with countersuits, taunts, and revisionist history. There are the bankrupt casinos and the failed vodka, the Bonwit Teller limestone reliefs he demolished to build Trump Tower, and the defunct airline, the ill-fated football team, the divorces, and the university that wasn't one. He bounced back each time.
In 1973, Trump was only a few years out of college and an executive inside his father's real estate empire when the U.S. Department of Justice accused Trump Management of discriminating against Black and Puerto Rican apartment applicants in Queens and Brooklyn. The young Trump told the government that his family's good name had been "blackened" and countersued for $100 million with ferocious attorney and fixer Roy Cohn at his side. After two years, the Trumps agreed to not discriminate in a decree that the government described as one of the most far-reaching ever negotiated. But the family didn't have to admit wrongdoing, and Trump's first memoir called it "a minor settlement."
He developed a knack for dragging out losing fights long enough to win consolation prizes. He said he wanted to build the world's tallest skyscraper on an East River landfill, then crossed Manhattan and proposed building along the Hudson River. After his career cratered at the dawn of the 1990s, he sold most of that project—first known as Television City, then eventually Trump Place—to Hong Kong investors. They sold it again, trying to invest their proceeds in office towers in San Francisco and New York. Trump sued his partners to block the sale, seeking $1 billion in damages. Trump failed in court and was stuck with a stake in those two towers.
The whole thing looks like an absurd failure for a man who'd wanted to build higher than anyone had ever gone in mankind's history—and on top of a Manhattan landfill. But Trump, almost despite himself, had fought his way into a prize that's now worth more than anything else he owns. He bragged about it in his presidential announcement speech from Trump Tower, where he said he won it "from China in a war. Very valuable."
Trump faced disaster in Chicago, where the 2008 financial crisis had unraveled his plans to sell downtown condos. He defaulted on a $640 million construction loan to Deutsche Bank; then, to buy more time, he sued the bank before it sued him, claiming the crisis was an act of God that stopped him from paying what he owed. When the two parties settled a year later, he deemed it "very positive," and the bank went on to become his largest lender. It was just one more lawsuit. Trump and his businesses would sue or be sued at least 1,300 times from 2000 to 2016.
Now, Trump has become the first modern American president who won't admit defeat. After filing a suit in Michigan to stop officials from certifying Biden's win, and a similar one in Pennsylvania, he's kept the support of allies inside the Republican Party and the Justice Department. Legal experts say the suits are unlikely to alter the results, his campaign has produced no evidence of widespread irregularities or fraud, and he's behind in key states by tens of thousands of votes. Meanwhile, President-elect Joe Biden is forging ahead with plans for his presidency.
Cohen, Trump's former consigliere, has been thinking about Cohn, who was Joseph McCarthy's attorney during the Senate's communist witch hunt before he worked for Trump on the discrimination case. "This is Roy Cohn—never admit to loss or responsibility—on steroids," says Cohen. "Now, for the first time, he's being handed the bill. So expect the worst." The lawyer thinks his old boss will keep whipping up his base instead of offering the concession that's part of a peaceful transition of power.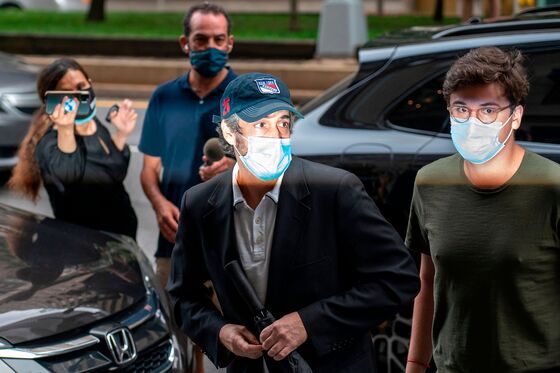 Trump's tactics have worked for him in the past because he's often had an advantage over the other side—an entrepreneur who couldn't afford to sue him, say, or a giant lender who would have lost millions if it didn't work something out. Now, he wields control over the levers of government, giving him even greater power. Even so, he's fighting time, history, and democracy. A White House spokesperson declined to comment.
One of his dealmaking associates recalls a time when the stakes were humbler. Trump bought New York's Plaza Hotel at the end of his glitzy 1980s rise, borrowing every dollar, and then, when his empire imploded, insisted on keeping it. His lenders took about half and stopped him from making any decisions about hiring, firing, expenses, and budget—and let him stay on as a figurehead. What mattered was that Trump owned the Plaza Hotel in his own mind, according to the dealmaker, who asked for anonymity because he fears reprisal. Better yet, Trump looked like he owned the place in Home Alone 2: Lost in New York.