Toasty, Salty, and Extra Crunchy: Grasshoppers Hop to a Menu Near You
For centuries, grasshoppers, or chapulines, have been a Mexican specialty, particularly in the southern state of Oaxaca. They're a staple snack at soccer games and in market stalls in Mexico City, where you'll find baskets piled high with them. Chapulines are cleaned, toasted on a ­griddle-like surface, and seasoned with ingredients such as lime juice and garlic. They deliver a distinctive earthy flavor and add an addictive crunch to dishes.
Chapulines got a lot of social media play in 2017 when Noma chef René Redzepi served them on a fried corn pastry with dried tomatoes at his pop-up in Tulum, Mexico. Now they can be found at other acclaimed spots, such as Alex Stupak's Empellón restaurants in New York. "The best way to taste them is to put them in a tortilla with a little guacamole and a splash of smoky salsa," Stupak says. "The first time we offered them, I was blown away by how many we sold."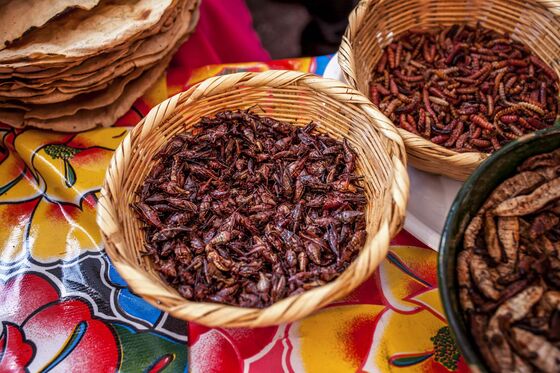 Stupak only serves them when they're in season, from June to October. "Think of them like soft shell crabs," he says. Other respected places that serve them year round use farmed grasshoppers; the argument is that their flavor is consistent because of their steady diet.
At Michelin-starred Claro in Brooklyn, N.Y., chef T.J. Steele purées them into a vinaigrette. "For some chefs, bugs are about shock value," he says. "With grasshoppers, it's about flavor, especially if you grind them up and people don't notice them." Steele's chapuline-­drizzled salad also shows up at the Brooklyn Museum's restaurant, the Norm, where it was introduced to complement a Frida Kahlo exhibit.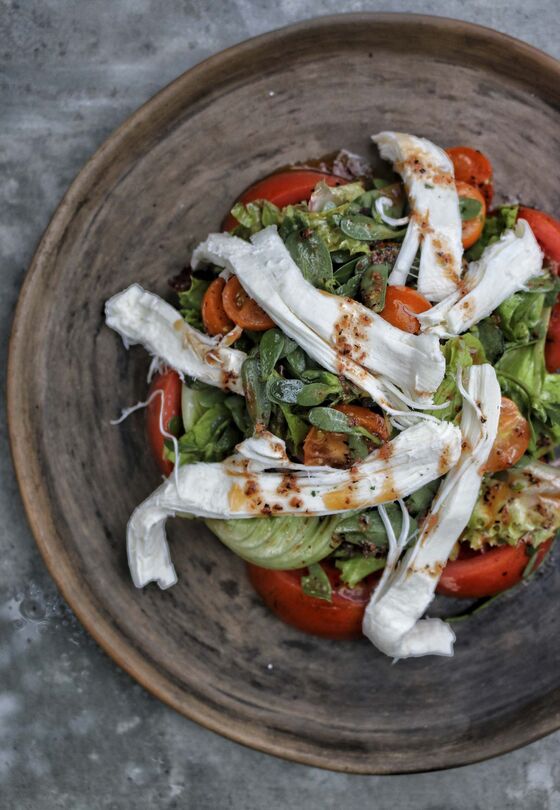 At the ambitious Sazón in Santa Fe, N.M., chef Fernando Olea serves marinated chapulines on mini corn tortillas. Grasshoppers have even become a hit at the Seattle Mariners' T-Mobile Park. Served in spicy chili powder, they became so popular that a limit on sales had to be imposed in 2017; now they garnish the Buzz margarita.
One of the suppliers to the Seattle stadium is the Maine-based Entosense LLC, which Bill Broadbent and his sister, Susan, founded in 2015. That was early enough that they were able to score the domain name edibleinsects.com.  "When we started, we had two employees and sold 1 ounce at a time," he says. "Now we have six employees, and we sell bugs by the pound. By the end of the year, our chapuline business will have gone up 20 to 30 times what we did last year." Broadbent notes that when his daughter brings them to school, her friends pounce. "People under 40, there's a good chance they'll eat bugs," he says. "For people over 40, it's tougher."
Recipe: Claro's Chapuline Vinaigrette 
In a small saucepan, heat ½ cup of vegetable oil. Add ¼ cup finely chopped garlic and cook over low heat until golden and fragrant. Add ¼ cup grasshoppers and cook for 2 minutes; let cool. Thoroughly puree in a blender with 1 tbsp. sherry or cider vinegar, about ½ tsp. sugar, and a large pinch of salt; taste for seasoning. Refrigerate for up to 2 weeks. Makes about ⅔ cup.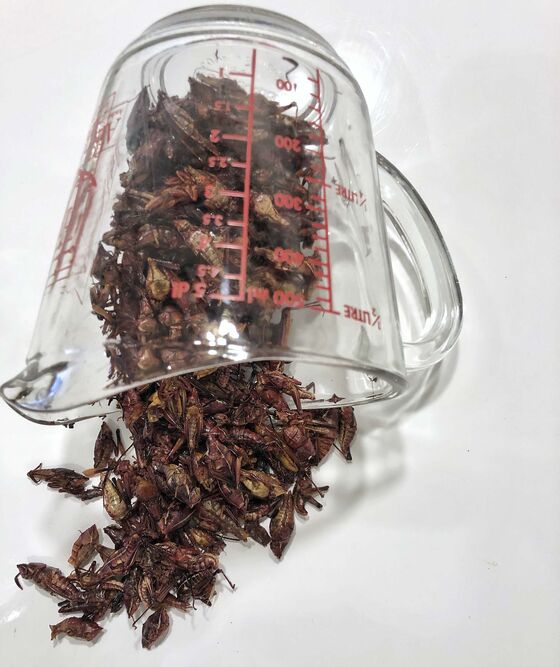 To contact the editor responsible for this story: Chris Rovzar at crovzar@bloomberg.net, James Gaddy