This Tiny Device Can Grow Your Salad Ingredients in 20 Days
(Bloomberg Businessweek) -- The produce space is shrinking. SproutsIO, a device that resembles an old-school iMac G4 with swooping overhead light, is the brainchild of architect Jennifer Broutin Farah. She came up with the idea for a compact, veggie-growing device while working on rooftop gardens for the New York City Parks Department, then developed a scaled-down model for her MIT master's program.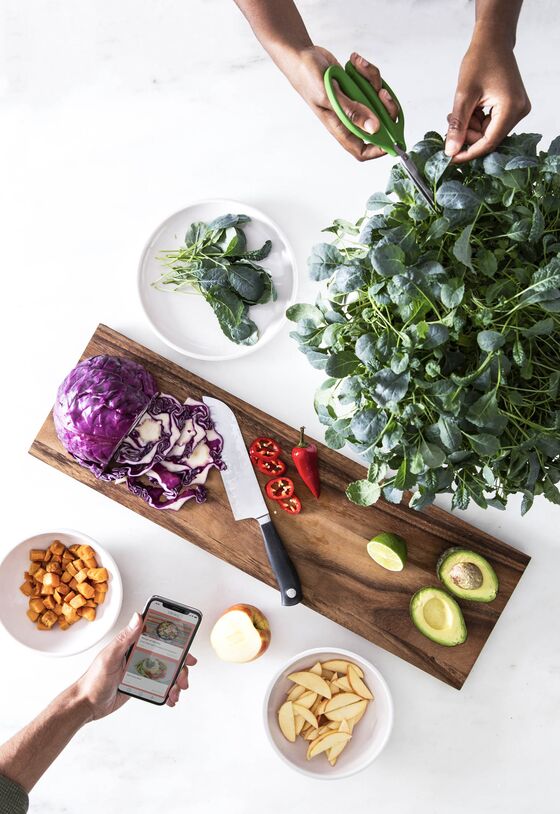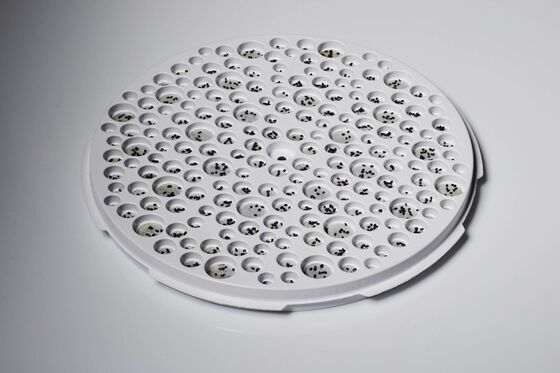 The indented tray, measuring a mere 12 inches across, arrives packed with seeds. The adjustable LED lamp overhangs it as a camera inside the light scans and monitors them, switching the color of the lights to signal new growth phases.
Perhaps the only thing more amazing than the size is the time it takes for the plants to grow. In 20 days—half the typical duration—the tiny machine can produce enough lettuce for your next dinner party. Shishitos and tomatoes take about six weeks.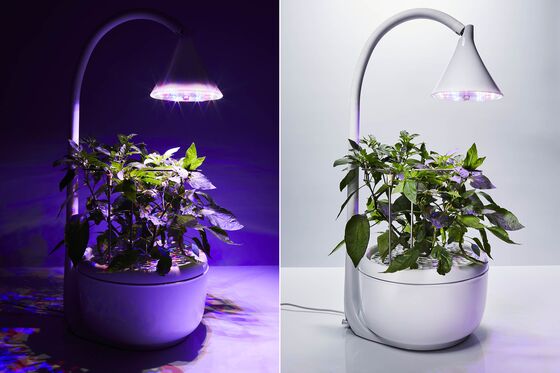 There is no soil in the basin beneath the seeds. Instead, it collects water, resulting in a hybrid of hydroponic (in which roots are fully submerged) and aeroponic (plants are only misted) techniques.
So far, it's been available only to chefs and restaurants, but it's scheduled to roll out to the public in early 2019 at a price of $800. A subscription service is also on deck: Once customers finish a "harvest," the SproutsIO team will ship a fresh batch of seeds.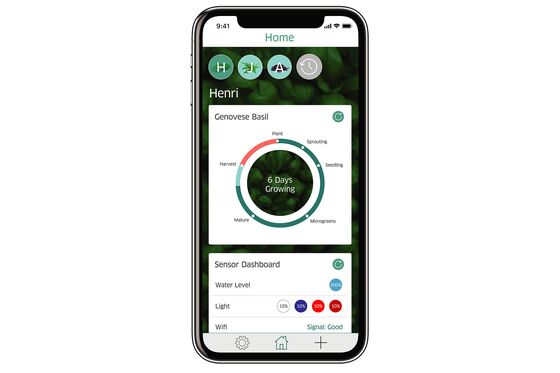 Home cooks will initially be able to choose among 14 varieties of plants, including Tiny Tim tomatoes, a "spring salad mix" with mizuna and kale, and a Mediterranean herb mix of sage, oregano, and thyme. Farah is also developing software to customize the produce. If you like sweeter cherry tomatoes, for instance, you'll be able to program that in future updates.
An app provides added convenience. "I can be at home at midnight and decide to amp up the light on the chervil," says Modern chef Abram Bissell, in Manhattan. "To be able to grow tomatoes in no soil with so little water is amazing. And it grows a lot for its size."
To contact the editor responsible for this story: James Gaddy at jgaddy@bloomberg.net