This Parka Stylishly Marries Social Impact and Sustainability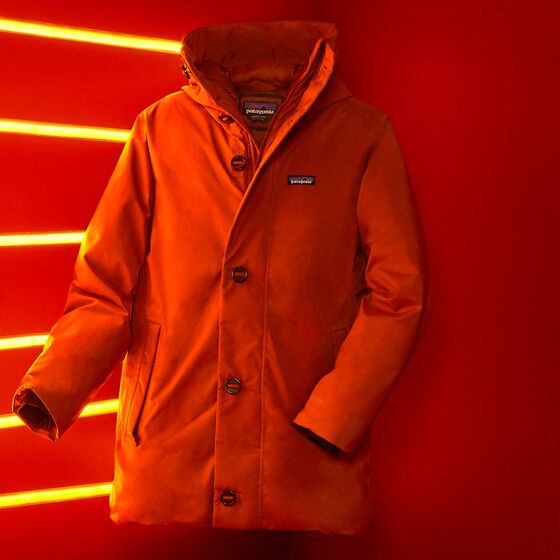 (Bloomberg Businessweek) -- There's long been an inherent tension in the rugged outerwear of Patagonia Inc., the socially and eco-conscious clothier Yvon Chouinard founded in 1973: The gear often featured petroleum-derived, chemically engineered fabrics. Taking a big step toward resolving this, the Shell, Yeah! line of waterproof jackets uses recycled materials sewn at Fair Trade Certified factories.
• Stockholm-based Houdini's $700 Fall In parka is made entirely from recycled, recyclable, biodegradable, and renewable materials.
• The $495 Winter parka from Askov Finlayson of Minneapolis is Thinsulate-lined for the harshest of winters. (And if you're not convinced after a whole season of wear, they'll take it back.) The company donates offsets equal to 110% of its carbon footprint.
• The 900+-fill-power goose down in the $639 Khumbu parka made in Seattle by Feathered Friends is not only lightweight and warm as heck, it's Responsible Down Standard Certified, which means there's no live-plucking or molt-harvesting.
The shell is two-layer, 4-oz. Gore-Tex made with 75-denier polyester derived from recycled plastic bottles. Its 100% recycled 700-fill-power goose and duck down is reclaimed from cushions, bedding, and other used items that can't be resold. Processing renders it hypoallergenic. Interior baffles keep the down in place, saving you from cold spots—or from looking as if you're wearing a quilt. The windproof and waterproof thigh-length jacket comes in black, brown, and navy. $699
• Patagonia been using only organic cotton since 1996.
• The company's first national environmental campaign, in 1988, pushed an alternative master plan to de-urbanize the Yosemite Valley.
• Currently, 69% of Patagonia's line includes recycled material. It hopes to use only recycled or renewable materials by 2025.
• The company has donated more than $110 million to environmental groups since starting its tithing program in 1985.
Chouinard spent his 30th birthday in Patagonia in South America, confined to a snow cave. "I had skewered my knee with my ice axe while cutting ice for the stove." It was a low point in his life, he wrote in 2013. "But because it honed me to handle adversity, it was a high point, too."
To contact the editor responsible for this story: Justin Ocean at jocean1@bloomberg.net, Chris Rovzar