This Modest Machine Can Replace Your Gym's Weights—and Your Trainer
(Bloomberg Businessweek) -- Almost two decades into a Silicon Valley career, Aly Orady quit his job at age 35 after developing health problems that included Type 2 ­diabetes and sleep apnea. "I was the guy who had the gym membership but went sporadically," he says.
Orady started working out religiously and over the next couple of years lost 70 pounds. But he worried about keeping the weight off when he returned to work. "I remember sitting at the gym at 6 a.m. thinking, How the heck am I going to balance a full-time job, family, another startup, and still come here every day?" In 2015, he began prototyping a way to digitize those racks of free weights and turn metal into pixels: same pain, same gain, from the comfort of your living room.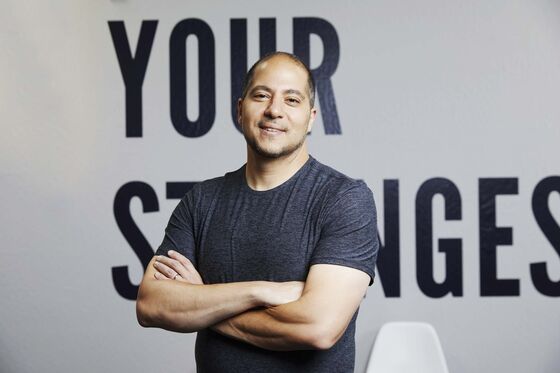 The result is Tonal, a compact, 135-pound, wall-mounted system with a 24-inch ­integrated digital touchscreen that provides on-demand workouts and personal strength coaching at home. Its showroom in the heart of San Francisco's trendy Union Street looks much more like a modern office space than a gym.
Turn on the LED screen, and it queues a selection of video classes—from a 45-­minute upper-body session focused on arms and shoulders to a 35-minute "Back to Booty" workout of squats, lunges, and deadlifts. A pair of metal bars, equipped with smart handles that attach to each side of the screen, can increase the desired weight to as much as 200 pounds.
The software will also adjust how heavy the weight is in real time. If you're struggling, it will lower it; if the workout is too easy, it will raise it. A safety button on the inside of each handle means you don't need a ­spotter during heavy bench presses.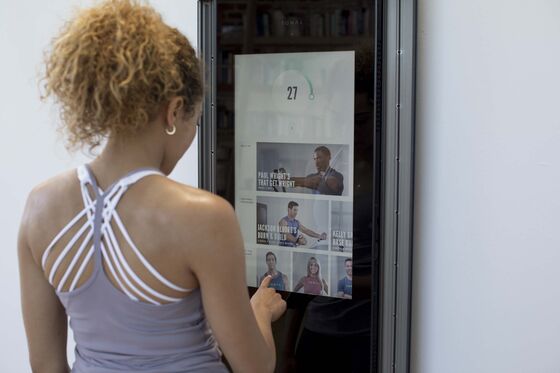 Tonal Systems Inc. charges $2,995 for the hardware and a monthly fee of $49. Notwithstanding the hefty price, the company says it has identified an addressable market of 45 million U.S. households, targeting everyone from working parents to fitness fanatics. Orady has already persuaded venture capitalists, including Mayfield Fund and Upside Partnership LP, to buy into his vision.
After the success of Peloton Interactive Inc. (current valuation: $4 billion), there's been a surge of investment in fitness concepts that allow for Netflix-style video content to bring professional training into the home. Mirror uses a sleek screen to stream cardio classes. Neo U films training videos in 4K from its three New York production studios and expects to have 550 classes on its app by January. By early next year, the ­original SoulCycle bike designer, Eric Villency, will release a rowing machine and a connected app that plays classes and demos.
Although Tonal, like its peers, believes that it's revolutionizing fitness, it will need to prove it can grow beyond the high-end niche. Orady says the hardware won't change much in the future, but updates could include a microphone and camera as a social feature so friends can check up on one another's progress.
To contact the editor responsible for this story: James Gaddy at jgaddy@bloomberg.net, Chris Rovzar