Video Game Numbers Show an Industry's All-Out Growth
(Bloomberg Businessweek) -- The lockdown is looking like the best year ever for video game makers as people worldwide blast away the boredom with their controllers and screens. Time and money spent on games—whether on consoles, computers, phones, or tablets—have soared, as have the share prices of gaming companies.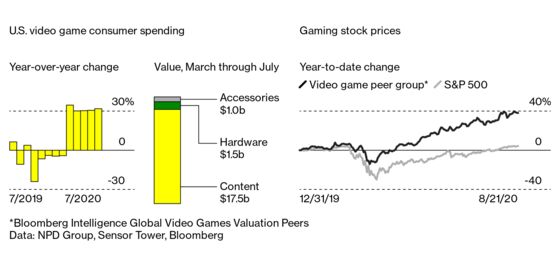 As spending surged, three game publishers dominated the title wars.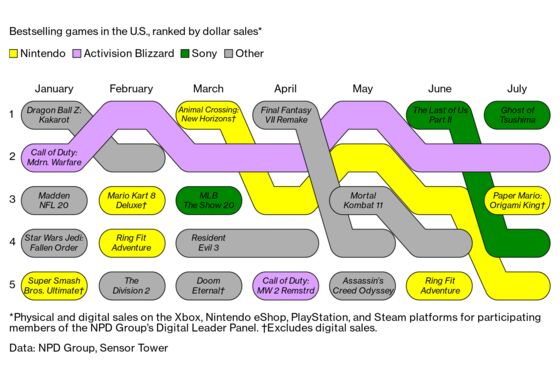 Online gaming activity spiked: Fans are playing—and watching others play—more often.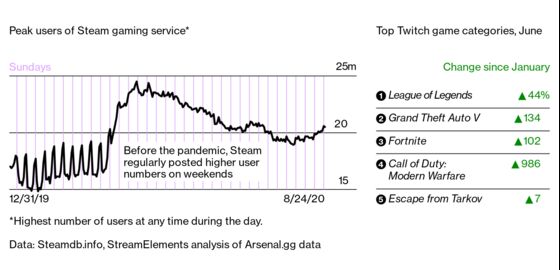 U.S. mobile gaming grew, as did in-game spending.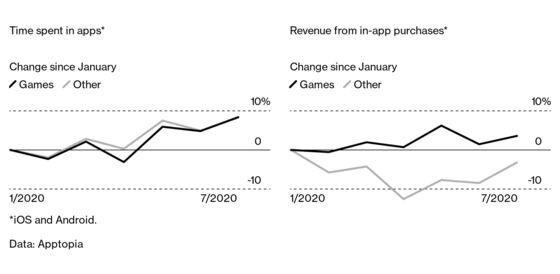 —With Dina Bass and Jason Schreier