These Cell Towers Run on Solar Power
(Bloomberg Businessweek) -- Off-the-grid cell towers from Telefónica SA, Spain's largest telecommunications company, bring internet and cell service to remote areas without wired connections. Half the world's population remains offline, according to the UN Broadband Commission for Sustainable Development.
Juan Campillo and César Hernández Perez
Ages: 34 and 33
Head of Internet Para Todos and manager of strategic projects and investments, respectively, both at Telefónica
Telefónica agreed to set up Campillo and Perez's Internet Para Todos project with 20 full-time employees in 2016 after the pair worked on a Google project trying to deliver internet access via high-altitude balloons.
Telefónica won't say how much it's investing in Internet Para Todos, but Perez says the company is focused on projects where a nationwide investment of $50 million to $300 million makes sense.
Telefónica brought its first reliably 24-hour gridless cell towers online in Peru late last year. They serve 25,000 people in the Amazon rainforest, according to Clear Blue Technologies International, which makes the control systems. Perez says customers there pay no more for service than in grid-connected areas.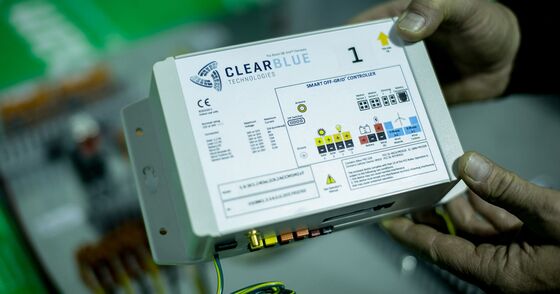 ① Each tower receives microwave transmissions from the adjacent tower in a chain leading back to a grid-and-internet-connected network operations center.
② Relying on solar panels, batteries, and specialized control hardware and software, each tower maintains cell coverage within a radius of about 2.5 miles.
The Internet Para Todos program aims to connect the more than 100 million offline people throughout Latin America, building on lessons learned in Peru. "It is good news that Telefónica has committed to powering these towers with 100 percent solar," says Mark Jacobson, a Stanford professor of civil and environmental engineering who sees solar energy as the climate-friendly future of wireless networks. He warns that facilitating development in the forest-rich Amazon, however, could do the planet more harm than good.
To contact the editor responsible for this story: Jeff Muskus at jmuskus@bloomberg.net