The U.S.-Mexico Border Is Becoming a Banking Desert
(Bloomberg Businessweek) -- Sabrina Hallman's seed business has operated out of warehouses a short drive from the U.S.-Mexico border since 1989. The Sierra Seed Co., which sells to commercial growers in Mexico, is well-known in her small Arizona town—as is Hallman, a former school principal who took over from her father as chief executive officer in 2007.
Three years later her bank was acquired, and its new owners cut off a line of credit her business had depended on for years. The decision was so unusual at the time that it even took Hallman's local branch by surprise. They advocated to their new bosses on her behalf. "They said, 'You don't understand, we know this company. It's solid,' " she recalls. But their good word wasn't enough. The company did business on both sides of the border and therefore posed a money laundering risk the bank wasn't willing to take. Rather than spend resources vetting and monitoring what it perceived to be a high-risk account—or face enormous fines for failing to do so—Hallman's company had to go.
Heightened scrutiny of banks in high financial crime areas, particularly those near the border, has caused banks to retreat, unleashing a host of unintended consequences. According to a report released in February by the U.S. Government Accountability Office, Calexico, Calif., was down to a single bank branch in 2016 from six three years earlier. San Ysidro, Calif., lost five of its 12 bank branches in the same period, while a single ZIP code in Nogales, Ariz., lost three of its nine branches. Of the banks that remained in U.S. border counties, almost 80 percent said they had limited or stopped offering services to customers who might require intensive monitoring. Businesses run by Mexican nationals, those that transact on both sides of the border, and those that deal primarily in cash were especially likely to get the boot.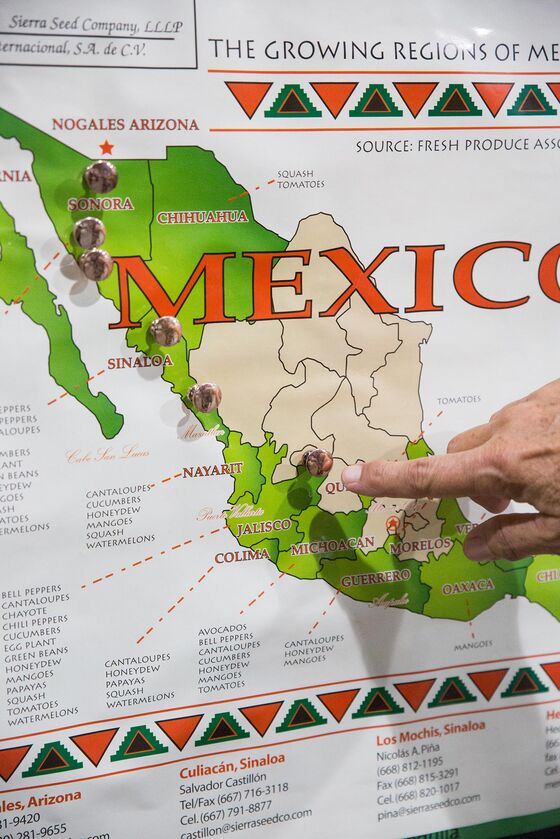 It took Hallman two years to find a bank willing to replace the line of credit she depended on to pay bills during the slow season. JPMorgan Chase & Co. eventually extended her half the credit that she requested before terminating her account 18 months later, sending her on another whirlwind bank search. "It was like every time you turned around somebody was saying, 'We don't want you,' " she says. "And it was happening to everybody we knew."
Towns such as Nogales, where Hallman's company is based, have a long history of paying the price for transnational problems. The town of 20,000 sits quite literally on the border: A towering rust-colored fence marks the international boundary between the Mexican and American sides of what used to be effectively the same town. The easy movement of people, products, and money across the border was a boon for Nogales's retail and produce industries, but it also benefited drug smugglers and traffickers. "Imagine water going over a dam. That's what it used to be like," says Nils Urman, a longtime Nogales resident who runs a nonprofit aimed at redeveloping the downtown. Traffickers "were staged in motels right across the border. They had spotters on top of the roof and when border patrol left for the day, they'd give them the go, and—holy cow."
The fence went up in the 1990s, but the real turning point for the Nogales border, Urman and other residents say, was Sept. 11. The 2001 USA Patriot Act ramped up pressure on banks to detect and report suspicious activity and increased penalties on institutions that didn't comply. A series of high-profile prosecutions made clear just how steep those penalties could be. In 2012, HSBC got hit with a $1.9 billion fine for failing to stop the Norte del Valle and Sinaloa cartels from laundering more than $880 million of drug money.
Around that time, banks in Nogales, the favored port of entry for produce from Sinaloa—which, besides being home to one of the world's most famous drug cartels, also happens to have a favorable climate for growing tomatoes—ramped up checks on suspicious accounts. Some banks hired additional compliance officers to manage the workload, but for big banks with tens of billions of dollars in assets, those small border accounts were expendable. One major bank closed 5,000 accounts in 2016 alone, the GAO found, representing less than 0.5 percent of its overall accounts.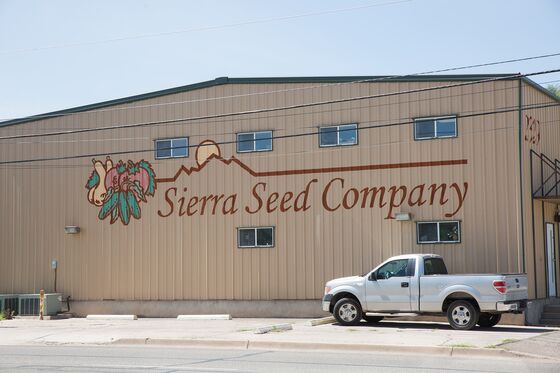 For those whose accounts are closed, the impact has been overwhelming. Chuck Thomas, who runs a 51-year-old produce business down the road from Hallman's, lost his longtime Chase business account in the middle of his busy season in 2014. "Now, what puzzled me is that I don't even do cross-border banking," Thomas says. Chase eventually closed one of its two branches in town, and Bank of America soon followed—just after taking on Hallman as a customer. She stuck with them, choosing to overlook the inconvenience of banking at its next-nearest branch, more than 40 miles away, to avoid yet another exhausting search. But not everyone was in a position to make that choice.
"Ninety percent of this community is Hispanic, and a lot of them have no idea what the letters they were getting from BoA said," says Chris Ciruli, a third-generation produce distributor who gave microloans to employees when the bank left town. Some people turned to online lenders or title loan companies or had to give up their trucks to make payroll, says Lea Márquez Peterson, president of the Tucson Hispanic Chamber of Commerce. "Unless you're A, A-plus on paper, you're not being pursued by the larger banks and credit unions," she says.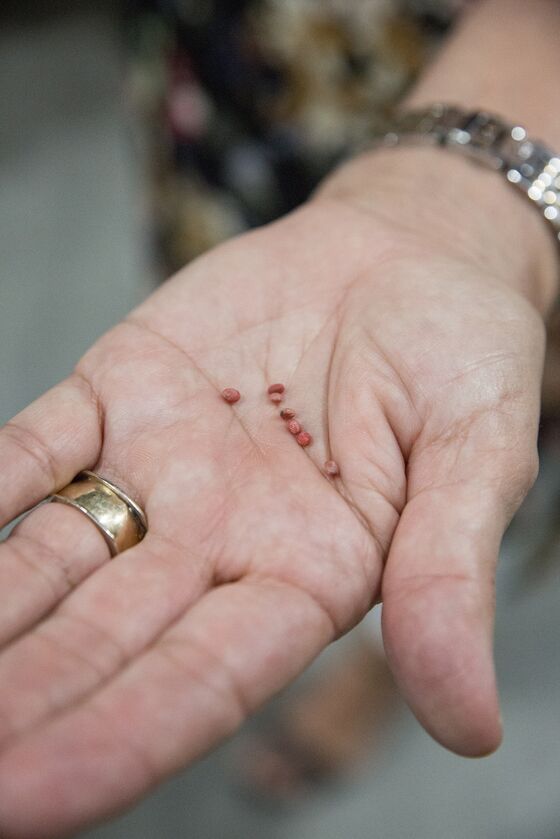 Amid the exodus, 1st Bank Yuma, a small regional institution, opened its first Nogales branch in the fanciest glass building downtown. With so many in need of banking services, it's in a position to be choosy. David Esquivel, the bank's senior vice president, says he initially limited customers to well-known produce businesses and has expanded only via referrals—one way he manages risk. Just four years after opening in Nogales, Esquivel says, the branch is no longer actively seeking deposits.
The Federal Deposit Insurance Corp. and other federal agencies have sent reps to Nogales to explain how the extensive monitoring is necessary to catch and deter criminals. It's an argument the townspeople are familiar with. "We've always been this sort of place where all these federal regulations get dumped," says Urman. "We have to realize downtown is not going to be what it used to be."
To contact the editor responsible for this story: Jillian Goodman at jgoodman74@bloomberg.net