The U.S. Is Playing Catch-Up With Rivals as Globalization Marches On
(Bloomberg Businessweek) -- Among those who favor free trade and footloose capital, the lament often heard these days is that we are confronting the end of an era of ever-greater economic integration. Yet the most surprising lesson of 2018 may be how resilient globalization has proved to be, even in the face of Donald Trump's "America First" policies. Will that hold true in 2019?
The first point to remember is that globalization is more of an enduring force than an easily discarded ideology. It's a phenomenon that's been with us for millennia. The spread of Christianity is as much a product of globalization as the iPhone or China's industrial might. None would exist without the human instinct to trade and travel, or to seek out a bargain.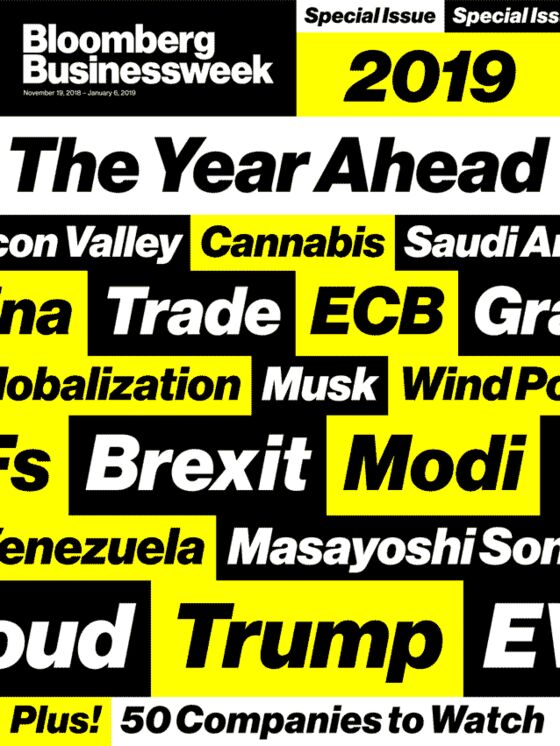 In 2018 global trade grew more slowly—but grow it did. World Trade Organization economists estimate the volume of goods flowing around the world climbed a healthy 4 percent. A darker picture looms in 2019, and fears of the impact of rising protectionism on global growth are top of mind for companies, economists, and investors.
But the reality is that even as protectionist sentiments have resurfaced, governments have continued to negotiate the sorts of deals that grease the wheels of globalization. That's true even for Trump. Yes, in one of his first acts as president he yanked the U.S. out of the 12-country Trans-Pacific Partnership. Then he launched a potentially destructive trade war with China. But instead of ditching Nafta, as many feared he might, his administration negotiated with Canada and Mexico to revamp the 24-year-old trade pact. It's also laid the groundwork for new deals with the European Union and Japan.
If anything, Trump's zero-sum approach to trade has kicked off a competition among nations to shape the future of globalization. Here are four major things to watch for in 2019.
Four Forces Reshaping Global Supply Chains
 
① Trump's tariff wall
 
The biggest threat to the world economy in the year ahead is an escalation of the U.S.-China trade war. There's a very real possibility that by the end of 2019 all commerce between the world's two largest economies will be subject to new tariffs.
Trump has always left the door open to a deal, and the two sides have a lot to lose if they don't strike one. Hopes have been raised by Trump's scheduled meeting with Xi Jinping at the Group of 20 conclave in Buenos Aires on Nov. 30-Dec. 1.
But there are plenty of China hawks in Washington who want to see a long-term "decoupling" of the two economies or the erection of what former Treasury Secretary Hank Paulson has dubbed a new "Economic Iron Curtain."
Author John Pomfret, whose The Beautiful Country and the Middle Kingdom documents 240 years of economic engagement between the U.S. and China, says any decoupling will be difficult given how integrated China has become in global supply chains.
That doesn't mean it would be impossible. Or that Trump—and other world leaders—shouldn't contemplate what would undoubtedly be a painful process. "Everyone can say: 'You can't stop globalization. You're destroying your own economy,' " Pomfret says. "On the other hand, China has been really parasitic. It's been a massive lamprey attached to the U.S. economy."
 
② Reshoring
 
One stated aim of Trump's trade policy has been to bring manufacturing jobs back to the U.S. His tit-for-tat tariff war with China has prompted companies to reevaluate supply chains. It's not clear that the U.S. is going to come out the winner, though.
Consider the case of German carmaker BMW AG. Its plant in Spartanburg, S.C., which makes X3 and X5 SUVs, is one of its biggest in the world and has been a major source of U.S. auto exports to China. Yet, starting this year, the carmaker also began building the X3 in China to avoid the 40 percent duties Beijing now charges on American-made autos. In July it detailed plans for an expanded joint venture with Brilliance China Automotive Holdings Ltd. that will make the country an export hub for the electric version of the X3 when it enters production in 2020. That amounts to a long-term bet on China—and a wager against the U.S. as a reliable location for an export industry.
Other companies have begun shifting some production—especially final assembly—outside China, to the benefit of countries such as Vietnam.
But, as BMW's experience shows, China isn't just an export platform, it's also an important market for many businesses. Any effort to extricate the country from supply chains may have its limits.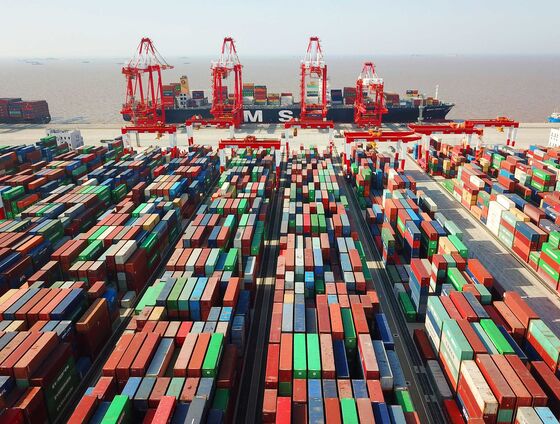 ③ New pacts
 
U.S. presidents have for decades fought to shore up the nation's place as the center of the global economy via an interlocking web of investment treaties and trade agreements. The unintended irony of Trump's "America First" push so far is that he's appeared to be surrendering that hegemony.
That may be changing. There are plenty of skeptics around, but 2019 may be the year Trump starts delivering on his promise of a new raft of trade deals. His administration hopes to push the U.S.-Mexico-Canada agreement through Congress. It also notified legislators in October that it plans to negotiate pacts with the EU, Japan, and the U.K., among others.
The White House's proposals borrow heavily from deals the president put on hold. For instance, any bilateral pact with Japan will largely replicate the terms of the TPP.
Elections for the European Parliament in May mean there's a narrow window of opportunity for an EU pact. And the limited agreement on industrial goods that Trump is offering Brussels is far less ambitious than the push for a comprehensive Transatlantic Trade and Investment Partnership he nixed.
Despite the increased momentum, on trade the U.S. is still playing catch-up with its rivals. The EU and Japan are close to finalizing their own trade agreement, to take effect in 2019. The TPP is also coming online in the new year, leaving American companies and farmers at a disadvantage to competitors from the 11 nations that are party to the deal.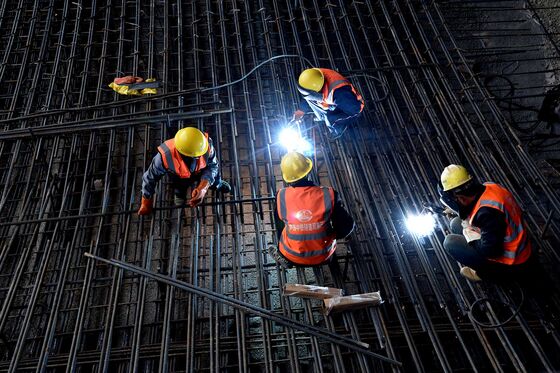 ④ Technology
 
From automated indoor hydroponic farms that grow summer produce year-round to 3D printers that churn out jet engine parts on demand for buyers in far-off lands, technology is disrupting the model of seaborne trade that's ruled for decades. And trade agreements today have as much to do with data flows as physical goods.
Technology is also becoming the main battleground in the contest for the future of globalization. Governments are taking aim at Google, Amazon.com Inc., and other dominant companies. The EU and the U.K. have both unveiled plans for a digital services tax, though Brussels has put implementation on hold while it sorts out internal differences.
Trump's trade war with China, meanwhile, is being fought in the name of protecting American companies' intellectual property and safeguarding strategic sectors such as semiconductors and artificial intelligence. Its main target is Xi's "Made in China 2025" plan, which aims to nurture national champions in a range of leading-edge industries, including electric vehicles and robotics.
If the U.S.-China trade conflict continues to escalate, the next $257 billion wave of imports to be hit with tariffs will include Chinese-made tech products such as smartphones, laptops, and lithium-ion batteries. At the same time, Washington and some European governments are tightening regulations on acquisitions by Chinese companies.
Faced with these pressures, China is accelerating its push for tech self-sufficiency, which may influence the direction of globalization more than Trump ever could.
To contact the editor responsible for this story: Cristina Lindblad at mlindblad1@bloomberg.net