The Travel Agent Is Back. Here's How to Know if You Need One
(Bloomberg Businessweek) -- Like most travel agents, Sarah Fazendin spent much of last year canceling trips for clients. The owner of Videre Travel, an agency in Denver that specializes in high-end family getaways, scrambled to secure refunds and credit vouchers and organize paperwork for travel insurance claims.
That wasn't the worst of it. "When an airline refunded a client, they also recalled our commission," she says. "So as I worked around the clock, I watched my revenue go from record-breaking to nonexistent." Hers is a common story: Travel agents as a whole lost a combined $12.4 billion in 2020, according to research company Phocuswright.
The travel agent may be one of the most misunderstood professional groups around. In a world with tons of digital DIY planning tools, who needs them? But thanks to fast-changing Covid-19 testing protocols, border restrictions, shifting airline schedules, rental car scarcity, and limited hotel inventory, even the most confident jet-setters are turning to the pros for help.
Consider the case of Huby Saroukhanoff. The 39-year-old Los Angeles-based manager of talent acquisition at Netflix Inc. used to research her own vacation itineraries as a way to get excited about a trip. But when outdated and conflicting information complicated her ability to pick a destination for a beach vacation this year with her vaccinated husband and mother, she took a friend's advice and reached out to a travel adviser instead.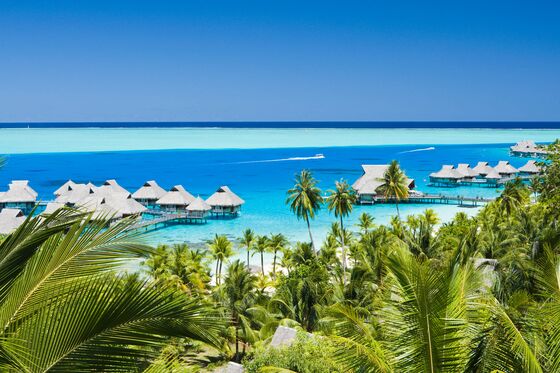 On the recommendation of Josh Geller at Embark Beyond in New York, Saroukhanoff and her family set off to French Polynesia, a region with a proven track record for Covid safety. Geller coordinated their border-entry paperwork and kept track of the four Covid tests they were required to take over the course of the trip.
"There was so much uncertainty about the process that I nearly opted for a staycation," Saroukhanoff says. "Before, I didn't see what the value of working with an adviser would be except maybe saving you time. Josh alleviated the stressful parts like the flights, transfers, resort booking, and paperwork so we could focus on the fun parts."
Because they make most of their profits off hotel commissions, high-end travel advisers can charge as little as $100, and some don't charge at all—though depending on the labor involved per trip, that number can rise to four figures.
In many cases, the cost can be applied to the total of the trip; even when it's not, it's easily offset with specially negotiated discounts on hotel rooms, flights, and added perks such as free upgrades and complimentary breakfasts. (Those perks are handed out only to affiliates of companies that book in large volumes—group discounts, if you will—so there's no way to replicate the deals they get on your own.) When you add in the bonus of how Expedia Group Inc. and other sites tend to offer nonrefundable bookings, the financial benefit of an adviser grows.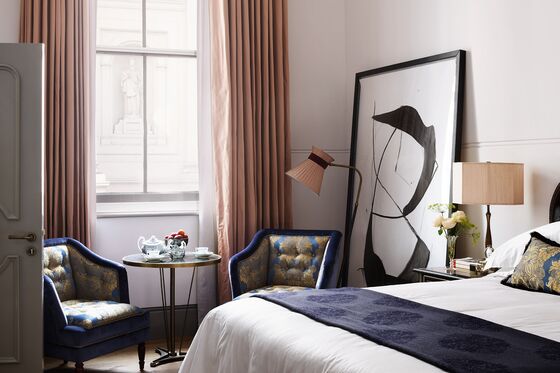 Outstanding agents can fast-track guests through airport immigration and expedite U.S. passport renewals amid a backlog that has stretched average wait times from a few weeks to several months. Most also have 24/7 support to troubleshoot in the event of flight cancellations or lost luggage.
Some agencies, Embark among them, also have Covid-focused hot desks to monitor every country's entry requirements on a daily basis and alert booked clients about relevant changes. They also coordinate house calls for travel Covid swabs and testing abroad for those returning to the U.S.
Travelers are taking notice. New client acquisition at Embark is up 325% from March 2021 until June 2021, and it regularly works with about 2,875 in total. Almost 65% of its clients who are under the age of 40 have never used a travel adviser before.
According to a June poll conducted by the American Society of Travel Advisors, 76% of advisers are seeing an increase in customers compared with pre-pandemic levels, and 81% of advisers are hearing from travelers who have never used an adviser.
Fabienne DiMartino, 59, an executive sales consultant in LA, hadn't used a travel agent in a decade but says she could never have planned a 12-day family trip to Italy in late June without John Clifford, founder and chief travel designer at International Travel Management. Not all her relatives were vaccinated, adding layers of complication. But Clifford kept her abreast of changes and built in extra layover time to fill out paperwork, which kept the group from missing connecting flights.
"I work and don't have time to keep tabs on the rules," she says. "If I travel again in the future, I'll use an adviser."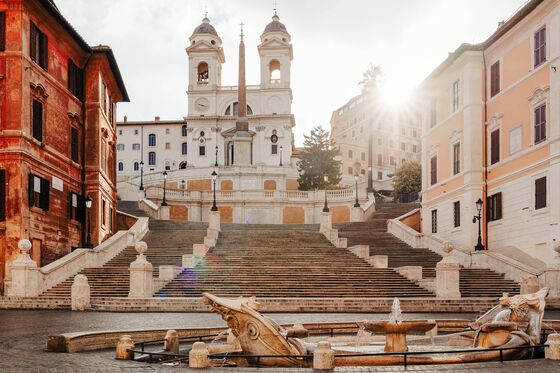 There are limits to advisers' powers, however. "With many countries still off limits, the world feels very small, and inventory is extremely low," says Peter Bates, founder of Strategic Vision, a marketing communications company in New York that targets tourism and hospitality. "Travelers making short-notice bookings only compounds the problem."
Embark Beyond's Geller says he's had clients reach out 24 hours in advance requesting luxury dude ranch stays, which are almost completely booked through the summer. He's had to pull strings to get rooms and keeps tabs on availability at lesser-known properties farther off the beaten path.
The shortage of seasonal workers and the shift away from the service industry have also made it very hard for agents to guarantee the same level of experience that clients have become accustomed to, says Cari Gray, founder of luxury active travel agency Gray & Co. in Santa Monica, Calif. At one luxe Montana lodge she recently visited, for example, the kitchen was running out of food for guests.
The rest of the world is catching up with the U.S. in terms of relaxing Covid rules. But many countries still require masks, have curfews and bans on live music in bars, and limit capacity at museums and restaurants.
Even so, the extra legwork associated with post-pandemic travel planning has emboldened some agents to charge more for their services. Fazendin, who relied solely on commissions pre-2020, now charges planning fees starting at $350—and her business has transformed from planning rare bucket-list trips to Machu Picchu to booking plenty of long weekends in Mexico or Hawaii.
Geller also increased his planning fee, from $500 to $1,000, in February. His rationale: "People are more than happy to pay for knowledge and peace of mind."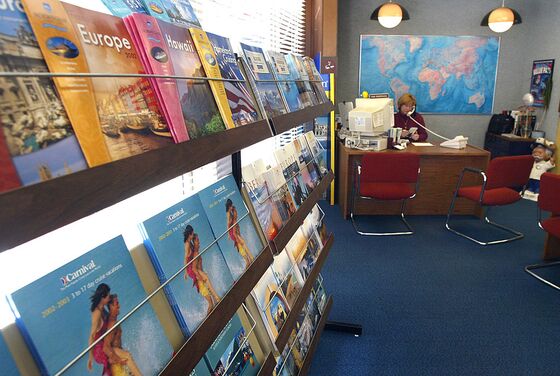 Do You Really Need to Hire an Expert?
We've compiled a 10-question test to see how you score on the I-need-a-pro scale. Give yourself one point for every question you answer in the affirmative
Are you traveling outside your country's borders?
Will there be any connecting flights?
Is it very important to get perks such as late checkout, restaurant reservations, or private access to museums? (Add a half-point for each additional perk checked.)
Does anyone in your traveling party have allergies or any other special needs?
Is anyone in your traveling party unvaccinated?
Are you going to a location where you don't speak the language?
Do you plan to go to locations where internet or phone service is spotty?
Are you traveling with a large group?
Do you prefer a cultural travel experience over a resort-focused vacation?
Is this a last-minute trip?
0–2: YOU CAN DO THIS
Last-minute flight and hotel deals are available at Expedia and other booking sites. But beware of complex cancellation policies: If something goes awry, you could have a tough time reaching a human to assist you.
3–6: FIND A PRO
But don't feel the need to overspend. A generalist who's part of a major travel consortium (Virtuoso Ltd., for example) can get upgrades at hotels, keep you abreast of any changing Covid rules, and come to the rescue in case of complications.
7+: GET A SPECIALIST
Destination-based trip planners, such as those travel expert Wendy Perrin has vetted for her Wow List, are exceptionally well connected and can open doors to VIP experiences (behind-the-scenes access to the Louvre, for example) and be available 24/7.