The Suit, Proclaimed Dead, Is Alive and Well For Top Tailors
(Bloomberg Businessweek) -- The onset of a global pandemic has hastened the most dire predictions for the suit. After all, the power brokers and their power suits can no longer power-lunch. Instead, they're working from home in Greenwich, Conn., the Hamptons, or wherever they've moored their yacht. Even among nonexecutives, the tailored suit's currency as job interview or ­wedding day requirement has disappeared, seemingly overnight.
Plus, a suit requires expertise to make—and Italy, where more sartorial knowledge exists than anywhere else, was forced to shutter some of its finest clothing factories and ateliers early in the outbreak.
Now that these craftsmen have reopened, the day-to-day measuring, fitting, and consulting work they do is back on as well. So how are they managing this while face-to-face interaction is still curtailed? And when trunk shows, where tailors from London and Italy visit their clients abroad for sales and fittings, have been canceled?
The storied Florence tailor Liverano & Liverano had to slow production but found a silver lining. "We had a lot of time to focus on strengthening other aspects of the business," says creative director Takahiro Osaki. "We built a new website and saw record growth in online sales."
Jake Mueser's shop is open in New York's West Village on a very limited basis. To conduct fittings over Zoom, he sends a sample jacket to a client in the correct size. "At first, I was very skeptical we could do that effectively," he says. It turns out to have been a great success. "By having the client try on the garment and take a few basic measurements, we can work with our pattern maker to achieve the desired fit."
Paolo Martorano, who also makes bespoke suits in New York, sanitizes his showroom before each client visit, and he accepts only one appointment a day. But the results have been good. "We've been able to maintain enough business to keep our entire staff—from our master tailor on down," Martorano says. He's even hired two tailors who'd lost positions elsewhere.
In many ways we were in a golden age of tailoring in New York before Covid-19, which makes this conundrum all the more frustrating for everyone involved. It had never been easier to get a bespoke two-piece: Manhattan has many expert suitmakers, and the leading houses on Savile Row and in Italy would set up trunk shows here twice a year, eliminating the need to hop a plane for a new purchase. Other New York retailers such as the Armoury would host less well-known masters who other­wise had never been able to visit.
Lately, tailoring hasn't always meant a suit, either. Customers have been commissioning clothing on their own terms, according to Michael Hill, creative director of British menswear brand Drake's. Most "are looking for something that they really want to wear," he says. "It's a far more joyous thing, rather than a corporate uniform."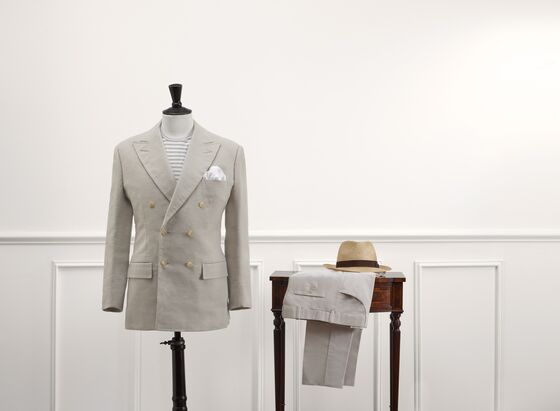 The result is something handmade but not dressy. "Customers are ordering fewer classic white and blue shirts," especially during the pandemic, says Varvara Jain, who owns the Amsterdam-based shirt brand 100Hands with her ­husband, Akshat. The most popular, she says, "are denims, indigos, and jerseys." Mueser has seen an increase in orders for boldly patterned sport coats and colorful trousers in cotton twills and linen. "These are more playful, less conservative designs," he says.
Even James Bond, once a symbol of Savile Row tailoring, is embracing unstructured suits and softer materials. In the forthcoming film No Time to Die, he wears a casual pinwale corduroy suit by designer Massimo Alba of Milan. "A significant portion of professionals now feel the need to represent themselves in a freer, more informal manner," Alba says. "But the suit will remain one of the most iconic codes for elegance."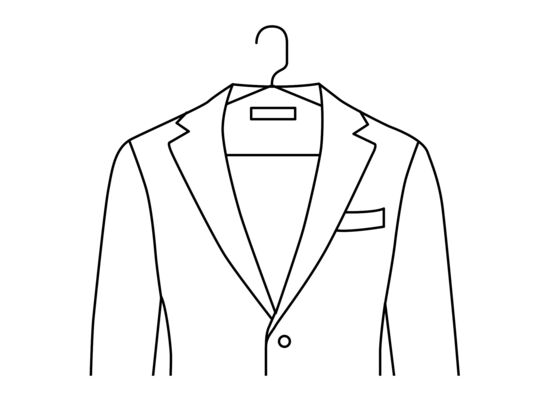 "During lockdown we've written some of the largest orders we've ever taken," says Martorano, who runs a bespoke shop on West 57th Street. "Some clients have ordered as many as a dozen suits in one shot." The majority are C-suite-level executives. "No matter where they are or what the circumstance may be—Zoom call or whatever—they want to be appropriately dressed for the simple reason that they're in charge," he says. "I've been asked, especially by high-profile individuals, how they can project gravitas and not appear foppish. Many of the men and women we dress are people in the public eye, making it imperative that, during these difficult times, they don't look frivolous."
Downtown, Mueser is known for unstructured clothing—a more lightweight, breathable, and slimmer design. His best clients appreciate luxurious fabrics they can't get anywhere else. "Clients have been leaning into softer and easier clothes as opposed to more formal business suits," he says. "We've been making a lot of unlined, deconstructed sport jackets from cottons and jerseys and more luxury cloth like cashmere—things people can comfortably wear while working from home and still feel put-together."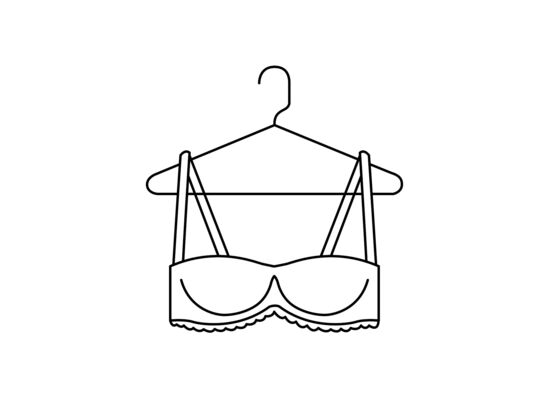 Michele Am Russo, chief executive officer of womenswear-focused Atelier Bomba in Rome, says customers during lockdown have continued to order the usual pieces—trenchcoats, classic capri-style pants, and the company's beloved CN dress—as well as chiffon dresses and silk-tulle lingerie. He notes that connecting with clients virtually has gone better than expected. "We've been more available than ever over email, phone, and Instagram," he says. "We send fabric samples via post [so they can] feel the fibers and see the colors. This isn't an alternative to meeting and working in the atelier, but within certain limits it's undeniably a way of creating beautiful pieces."
Gerardo Cavaliere, creative director of Sartoria Giuliva, also in Rome, says his space, with masks and gloves, is "more similar to an operating room than an atelier." But those who gravitate to his clothes have postponed their appointments, not canceled them. "Generally my clients wear suits even if they are not in their office," he says. (Yes, Italians and tailoring obsessives wear trousers and a sport coat in their daily life.) "Luckily, there are people that, like me, think the suit is not just a formal uniform to wear for work."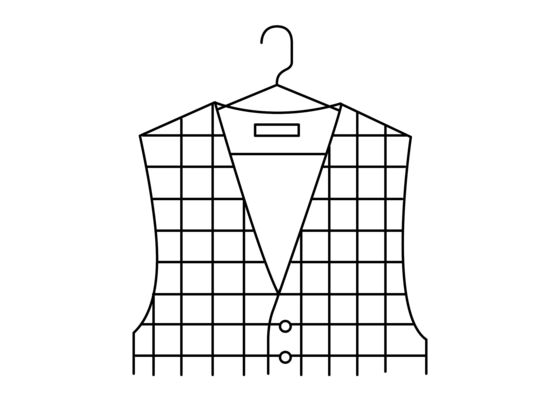 Even before Covid-19, tailors on Savile Row were seeing a migration away from the suit in favor of other types of attire. "The trend has been toward separates and clothing that can be worn in different ways for different occasions," says Anda Rowland, vice chairman of Anderson & Sheppard, which was founded in 1906. "The tendency now is to dress down for business but more formally out of work—in the customer's leisure and social time. This is obviously good news for bespoke tailoring, as we offer a wide choice of cloth and style details."
Hill, at Drake's, echoes this idea. "Most men these days didn't have to wear suits even when offices were open," he says. "Our style strikes that balance between casual and formal, so it can be worn almost anywhere, even if you're working from home."
But the British three-piece isn't going the way of the typewriter anytime soon. "The well-tailored Savile Row suit will become more of a status symbol now that it's decreasing as an office staple," says Martin Nicholls, managing director of Norton & Sons Ltd. "For establishment boardroom battles, it will still be de rigueur as a minimum entry requirement."