The Quest to Rescue the Dude Ranch, One City Slicker at a Time
(Bloomberg Businessweek) -- Cinco, my gray-and-white speckled quarter horse, lets out a loud whinny as he trots faster and faster into the sagebrush-dotted landscape. It's all reminiscent of a John Ford movie set: the herd of bison roaming lazily in the distance, the stealth coyote that darts between patches of yellow-tinged brush, the wide-open terrain with no designated trails.
Leading me is wrangler Lauren O'Toole and her mare, Campbell. It's spring, which means the cows have just given birth. O'Toole tells me to keep the moms and calves together by gently nudging my horse alongside them, then effortlessly uses her rope to catch the legs of one of the young. She dismounts, gently flips and unropes the bucking animal, and holds it down while administering vaccines and tagging its ear. The entire process takes two minutes. This is life on a working ranch, and I'm here to become versed in all its rugged glory.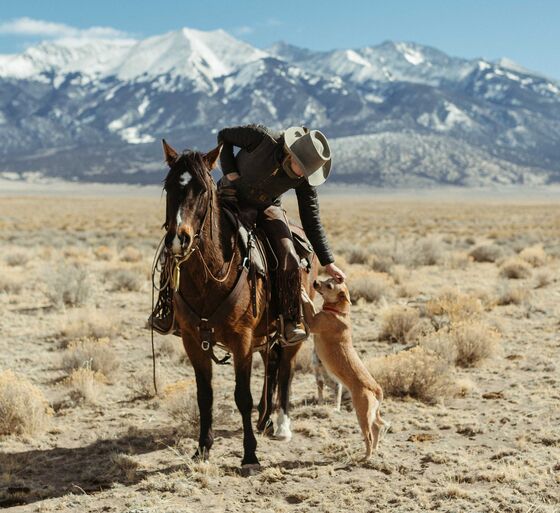 The untamed, 103,000-acre Zapata Ranch, on the eastern edge of Colorado's San Luis Valley, may accept tourists like me, but its revenue still comes primarily from raising cattle, not doling out spa treatments. Hospitality here is more about education than entertainment, though the multicourse meals showcasing the ranch's beef might convince you otherwise. It's one of three so-called guest ranches across the American heartland run by Ranchlands, a company trying to revolutionize the business by harnessing Americans' appetite for adventure tourism.
Since 2013, U.S. ranchers have suffered an almost 50% drop in net farm income, largely the result of corporate farming, urbanization, trade wars, and climate change. In the past 30 years, the country has lost 31 million acres of agricultural land. Gone with it are some of the last vestiges of a traditional American lifestyle—one that helps conserve the country's grasslands and all the species that call them home. Ranchlands is trying to change that. It leases and manages land from private ranch owners, state governments, and, in the case of Zapata, the Nature Conservancy, adding tourism experiences that center on fieldwork.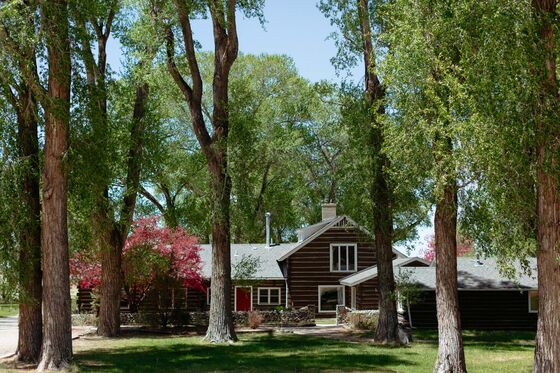 The company's founder, Duke Phillips III, has the gruff Wild West looks of Sam Elliott but will also recite poems by Pablo Neruda. A third-generation rancher, he was never fazed by the backbreaking work of maintaining vast tracts for grazing. He was, however, stymied by the economics.
In 1999, after assuming management of the 87,000-acre Chico Basin Ranch near Colorado Springs, Phillips began inviting artists out to paint the shortgrass and sand-sage prairie, eager to stage art exhibits and make commissions on their work. Despite a subzero snowstorm, 500 people came to his first show in Denver. "That showed me there was a real interest in the culture around ranching and the American West," he says. Offering overnights was the next logical step; astonishingly, city folks were eager to roll up their sleeves and dispel myths propped up by the ever-growing urban-rural divide.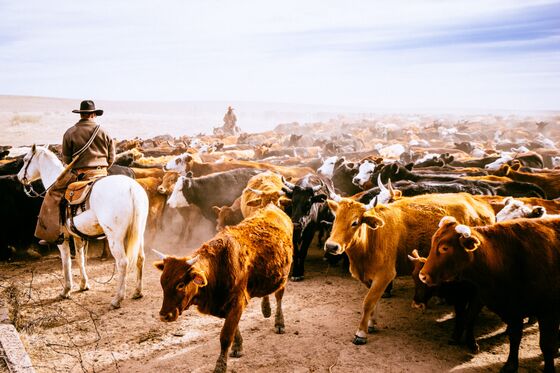 "There is a major misconception that ranchers are mining the land, when really we're stewards of the land," says Phillips's daughter, Tess Leach, who oversees the company's hospitality arm. "Without healthy soil, we don't have healthy cattle." Without healthy soil you also get erosion, fertilizer runoff, polluted waterways, and fewer pollinators. That's why the World Wildlife Foundation and other environmental groups say ranching is a vital part of America's future.
Today guests can live the cowboy life at Chico Basin, performing all manner of day-to-day tasks such as branding cattle, conducting pregnancy checks, weaning calves, breaking ice in water tanks, and repairing fences. They retire, saddle-sore, to May Camp, a historic adobe building with two unfussy but comfortable bedrooms. It's not as fancy or as famous as the five-star Ranch at Rock Creek in Montana, but the intimate and highly private Chico has hosted the heads of the London Stock Exchange and the Rothschild Foundation, who both opted to spend downtime there. Leach says it's the authentic working experience that seals the deal.
The income from stays at Ranchlands properties, which cost roughly $2,000 a week, help the company manage as many as 8,000 heads of livestock on almost 400,000 acres of land. The company made $4.2 million from its cattle business and an additional $1.3 million on its leather-making and hospitality ventures in 2020, a year in which tourism was largely shut down.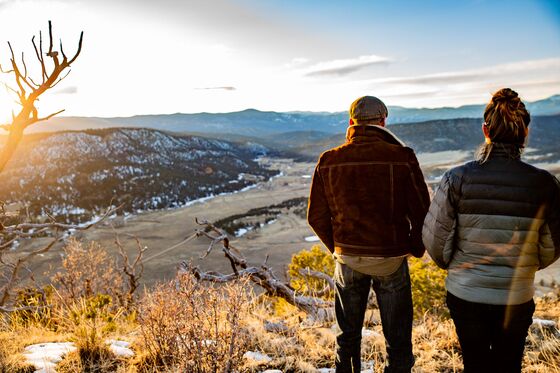 Its only real competitor is Explore Ranches, established in Texas in 2018. Less focused on cattle than luxury hospitality, it has so far handpicked 20 working ranches for their upscale accommodations and landscapes worthy of national parks. It sets up excursions, handles insurance liability, arranges private chefs, and does the marketing—all for a 20% commission. Its crown jewel is Ted Turner's 550,000-acre Vermejo in New Mexico, where midcentury modern ranch houses can command $18,000 a night.
Explore co-founder Allison Ryan sees demand growing—bookings spiked ninefold in 2020—and expects to have 30 hotels in the collection by 2022. Her family home, Withers Ranch in West Texas, was among Explore's first properties. "You have 100,000 acres of solitude here," she says. "People are craving that more than ever."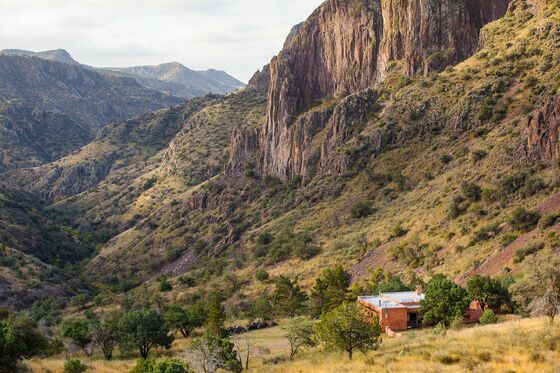 I can relate. During my three days at Zapata, I see more bison than people. Under O'Toole's tutelage, I work my horse in a round pen and graduate from trot to gallop. Riding across the prairie, I ogle so many animals—elk, porcupine, red-tailed hawks—I feel as if I'm on safari in the U.S.
Later this year, Phillips is planning a membership-based platform aimed at conservationists; for annual donations of $500 to $15,000, it will offer discounts on ranch stays and exclusive access to cultural events. The proceeds will offset the cost of his first independently owned ranch, Paint Rock Canyon, with 92 rooms on 75,000 acres in Wyoming. Like the other properties, hands-on ranch work will be the draw, along with painting, writing, and music workshops rooted in ranch culture and history.
At Zapata, I don't miss the cowboy kitsch of barn dances or cattle croquet or roping fake steer. I don't miss cowboys, either; most of the wranglers happen to be women. The romance of ranch life, it turns out, isn't a guy with a lasso. It's driving a pickup truck to feed horses sliced apples as the sun sets against the vast pasture. That's what I'm doing when I realize that ranchers don't just love the work—they love the land. And thanks to them, more of us can learn to love it, too.