Jon Stewart Heads to Apple TV+ This Fall to Take On His Successors
(Bloomberg Businessweek) -- When Jon Stewart last hosted a TV show, Donald Trump was considered at best a presidential long shot, TikTok didn't exist, Tucker Carlson didn't have his own show on Fox News, and the competition among streaming services was in its infancy.
Now, six years after leaving The Daily Show, Stewart, 58, is returning to the talk-show circuit amid a political and media landscape that's radically different from the one he left behind.
In September, Apple TV+ will begin airing The Problem With Jon Stewart. Each hourlong episode, according to Apple, will dig into a single issue—an approach that's similar to the HBO program hosted by John Oliver, Stewart's old colleague.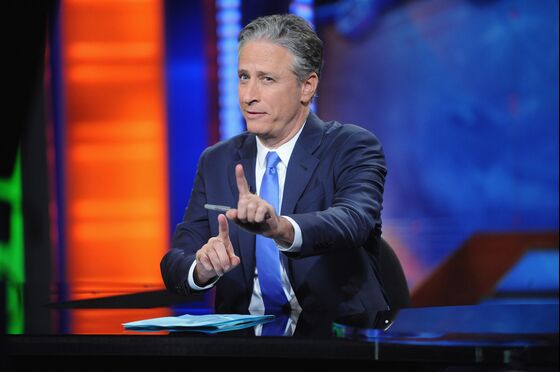 Stewart arrives at a crucial moment for the streamer. Many of its users are seeing their free yearlong trials end, ratcheting up pressure on the company to find new and compelling reasons for customers to shell out $4.99 a month. Since launching in November 2019, Apple TV+ has found a few hit shows, such as the comedy Ted Lasso, but its library is thin compared with those of Amazon Prime Video, Disney+, HBO Max, and Netflix. Stewart is one of several big stars to make programming deals with Apple TV+, including Idris Elba, Oprah Winfrey, and Malala Yousafzai.
Because Apple TV+ doesn't make money selling ads, it's less vulnerable to fluctuations in the ratings of any particular series than the commercial networks are. But streaming services have yet to create a talk show that matches the broad appeal of their predecessors in broadcast and cable. A Netflix program hosted by Chelsea Handler ended in 2017 after two seasons; its Patriot Act With Hasan Minhaj, another Daily Show alum, was canceled last year. Sarah Silverman's Hulu series I Love You, America was also axed after a short run.
Apple is hoping Stewart can not only bring in curious new subscribers but also retain them for the long haul. As with most streaming services, dissatisfied Apple TV+ customers can cancel easily at any time.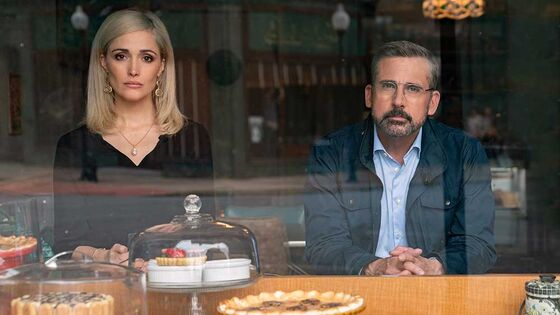 Since leaving The Daily Show, Stewart has kept a low profile, testifying before Congress about funding for Sept. 11 responders and occasionally appearing on the CBS late-night show hosted by pal Stephen Colbert. In 2015, Stewart signed a four-year deal with HBO. But his first show, billed as an "animated parody of a cable news network," died in development.
Last summer, Stewart directed Irresistible, a political satire starring Steve Carell, which premiered in the aftermath of George Floyd's death during a fiercely contested presidential campaign amid a global pandemic. Stewart described the timing to the New York Times as "like showing up to a plane crash with a chocolate bar." The film got mixed reviews.
Since the tumult of 2020, the world has settled down slightly. Talk shows were forced to shoot remotely during the pandemic without the usual buzz of a studio audience cheering them on—an awkward setup, which Stewart may manage to avoid. And Team Trump, a never-ending gift to comedians, has given way to the Biden presidency, which has proved less fertile ground for mockery.
Even so, Stewart should have no shortage of issues, whether the extreme weather caused by climate change or the rampant misinformation surrounding the Covid-19 vaccines.
On July 20, the day Amazon.com Inc. founder Jeff Bezos took a brief trip to space, Stewart posted a three-minute mock movie trailer on Twitter, giving a taste of what his show may look like. Bezos, played by Jason Alexander of Seinfeld fame, goes to space in a rocket shaped like a penis. There, he clashes with other phallic space vehicles staffed by rival billionaires Elon Musk (Adam Pally) and Richard Branson, who was played by a mop.