The Pappy Van Winkle Heist That Wasn't
(Bloomberg Businessweek) -- On Oct. 15, 2013, Buffalo Trace Distillery reported that about 200 bottles of rare, renowned Pappy Van Winkle bourbon, valued at $26,000, had gone missing from its Frankfort, Ky., facility. The crime made international headlines, but almost a year and a half later, no thief had been found.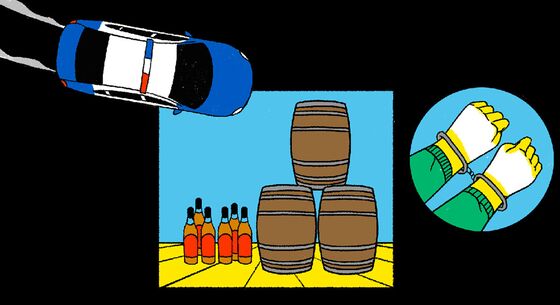 March 11, 2015: Franklin County Sheriff Pat Melton received an anonymous tip naming the Pappy Van Winkle Bandit as Toby Curtsinger, a longtime Buffalo Trace employee.
Melton and his deputies sped to Curtsinger's home. In his backyard, they found five barrels of bourbon. That, plus photos on his phone of several bottles of Pappy Van Winkle sitting on what appeared to be the seat of his truck, was enough to arrest him. Melton held a press conference calling Curtsinger the kingpin of an elaborate bootlegging ring and declaring the case closed.
Curtsinger has remained silent about the case until now. He agreed to speak publicly for the first time since his arrest because, he says, he's fed up with being portrayed as some kind of criminal mastermind.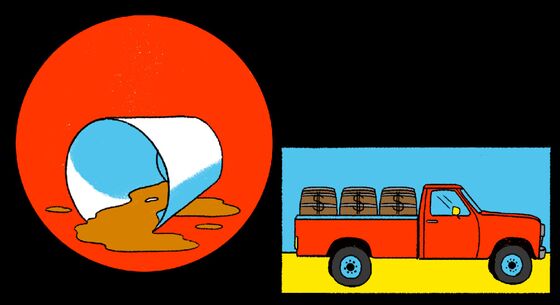 Curtsinger started working for Buffalo Trace in 1989, when it was known as Ancient Age. After his first shift, his fellow employees ushered him into a backroom, where people were dipping plastic cups into unaged "white dog" whiskey.
"I ain't totally innocent on a lot of this stuff, but I ain't the only one what's guilty."
"I'd see people drinkin' on the job. I'd see them pass out, and you'd roll 'em to the side and go on about your business. Everybody watched out for everybody. Nobody got hurt."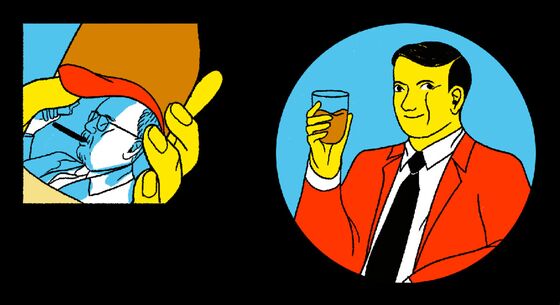 According to Curtsinger, his criminal history dates to 2003, when he was assigned to a warehouse for bourbon that didn't meet production standards. More than the usual number of barrels had accumulated, and Curtsinger joked with his boss that if he would just write him a pass to take some past security, he wouldn't have to deal with them anymore. Curtsinger was surprised, he says, when the boss did just that.
"I made a little money off of that."
Pappy Van Winkle was first released in the early 1990s as a way for third-generation distiller Julian Van Winkle III to get rid of old bourbon that had been sitting in barrels. He slapped a picture of his grandfather Julian "Pappy" Van Winkle on the label and called it "ultra-aged." It's been produced by Buffalo Trace since 2002.
Van Winkle was attempting to ride a surge of interest in high-end bourbon starting with Maker's Mark in the early 1980s. The industry got a major boost from Mad Men, which premiered in 2007 and lovingly featured brown spirits. By 2013, Pappy Van Winkle's signature 23-year-aged bourbon was selling for more than $100 a pour in cocktail bars.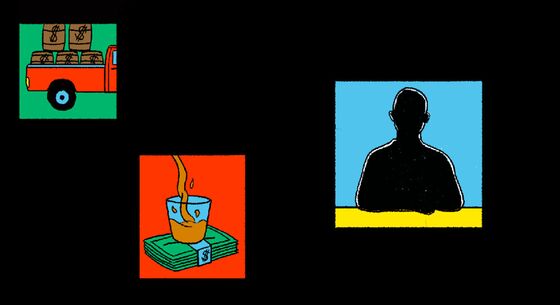 Curtsinger kept taking unwanted barrels and soon developed a reputation for moving stolen bourbon. Security was lax, he says, but he concentrated on lower-end labels such as Buffalo Trace and Ancient Age and ignored the expensive stuff—mostly because he assumed it would be more readily missed.
Some of his friends weren't so cautious. Once a co-worker showed up drunk at Curtsinger's house in the middle of the night with a few bottles of Pappy, asking for help unloading them. Another time, he says, a co-worker looking for fast cash to feed a drug habit brought him two full cases he agreed to sell.
When news of the Pappy heist broke, Curtsinger and his co-workers were surprised anyone would bother to call the cops—200 missing bottles simply wasn't that much. He insists he's not the mastermind, but he's also not an idiot—he leveraged buzz about the theft to get top dollar for the bottles of Pappy his friends stole.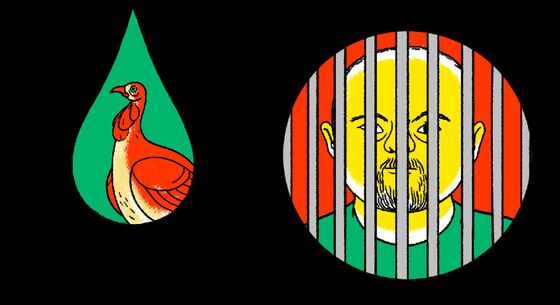 The barrels of whiskey in Curtsinger's backyard—he says they were dumped there by a friend—turned out to be from the Wild Turkey distillery, about 20 miles from Frankfort. He and eight alleged accomplices were charged with bootlegging and theft. Curtsinger faced the additional charge of engaging in organized crime, and on June 1 he was sentenced to 15 years in prison.
No one ever managed to pin the 200 bottles of Pappy on Curtsinger—his sentence covered the barrels of Wild Turkey and a few other charges. Despite the publicity generated by the Great Pappy Van Winkle Heist, there's no evidence it ever occurred.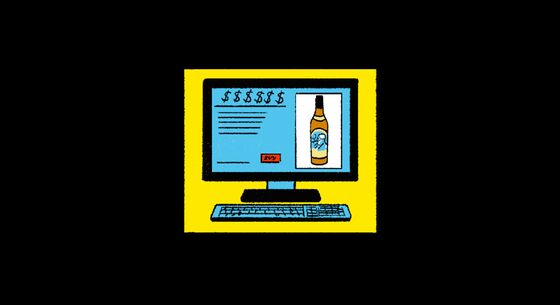 The buzz gave the Pappy Van Winkle brand an almost mythic aura. Buffalo Trace has maintained total silence on the theft. It refused to comment for this story or to make any of its employees available to be interviewed. Annual deliveries of Pappy sell out almost immediately, and bottles can be found on the black market selling in the high four figures.
Illustrations by Cristina Daura
To contact the editor responsible for this story: Jillian Goodman at jgoodman74@bloomberg.net, Daniel Ferrara