The New Hot Rods Are Souped-Up Vintage Cars With Electric Motors
(Bloomberg Businessweek) -- Osamu Furukawa's garage is full of gorgeous electric cars, but none of them is a Tesla. There's a yellow 1977 Volkswagen Beetle alongside a rare three-wheeled Messerschmitt from the 1950s in cherry red, and both are in buttery-smooth working order. The bodies may be antique, but their engines have been replaced with electric motors and batteries. "This is about how fun a car can be," says the 47-year-old mechanic.
Furukawa's shop on the outskirts of Tokyo, Oz Motors, is one of a dozen or so boutique garages around the world that specialize in "EV conversions," the process of turning an automobile with a combustion engine into one powered by electricity. They've sprung up from London to Southern California, all catering to a growing number of car fanatics who enjoy classics but want more power, reliability, and fuel efficiency.
"The guys who come into our shop tend to be forward-thinking, progressive," says Michael Bream, proprietor of EV West, a garage near San Diego whose clients include tech executives and Hollywood types. "They're looking for a way to differentiate themselves in a car that has some history."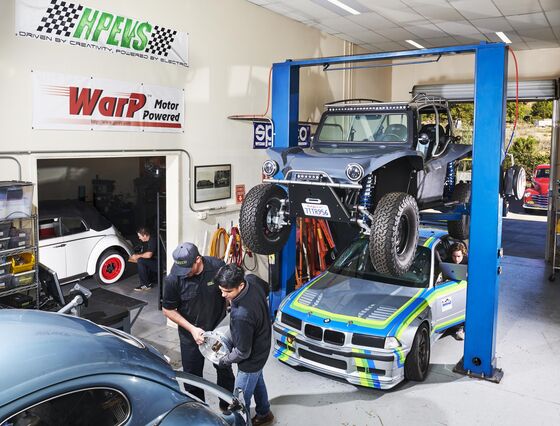 Electric-car conversions have been around since the '60s, when hippies and engineering geeks began trying to power old cars with stacks of golf-cart batteries, using generators salvaged from airplanes as motors. During the oil crisis of 1979, Michael Brown founded Electro Automotive near Santa Cruz, Calif., with his wife and business partner, Shari Prange, and went on to sell thousands of do-it-yourself conversion kits. They had a bumper sticker that said: "GM can't build this car, but you can."
In those early days, concerns for the environment were the main motivation. Now it's largely about style and speed. "Every single conversion that we do ends up having more power than the original," says Richard Morgan, owner of Electric Classic Cars in Newtown, Wales. "These aren't slow milk floats that are boring," he says, referring to the battery-powered trucks that delivered milk across the U.K. "These things kick ass."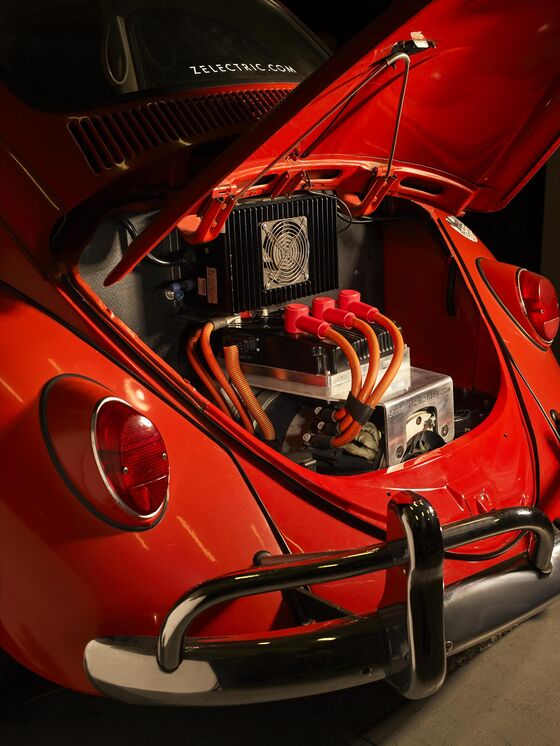 Ever since he was a teenager in the '80s, Morgan says, he loved driving, racing, and customizing cars that were older than he was. But the older the cars got, the more problem-prone they were. Replacing their complex, cranky engines with electric motors, which have few moving parts, was a way to make them easier to maintain—and speedier.
A '73 VW Bug that Morgan converted, for example, went from 40 horsepower to 400 hp, he says. And because electric motors deliver their power instantaneously—like flicking on a light switch—the acceleration pins you to the seat. Even some classic-car purists who first saw conversions as sacrilege have been convinced. "I used to be the biggest petrol-head you could find," says Tim Madeley, one of Morgan's buddies. "But I've come around."
After just three years in business, advertising mostly on Instagram and Facebook, Morgan now sees orders to his small-town shop coming from all over the world. Last summer, he and his team of three mechanics sent five custom-built stunt buggies, each costing about $30,000, to a buyer in China. "It just snowballed," Morgan says. "Every time we have one car leaving the shop we've got another three coming in."
Converting an '80s Porsche into a battery-powered sports car was how Tesla Inc. co-founder JB Straubel got his start, but the craft can be learned by nongeniuses, too. A website called EV Photo Album has thousands of posts from hobbyists who've made electric vehicles out of unlikely prospects, whether a Toyota Celica or a 48-quart Coleman beer cooler. (The latter looks vaguely like a lunar lander, with a red and white plastic body mounted over four knobby wheels.)
Matthew Quitter, a former composer who in 2017 opened a garage in London, says he taught himself how to do conversion work by watching YouTube videos and studying sites such as DIY Electric Car and the cheekily named Electric Cars Are for Girls. Quitter's one-man shop, London Electric Cars, specializes in refitting a British sedan that had its heyday in the 1960s called the Morris Minor—a vehicle beloved by the English for its fuddy-duddy, end-of-empire awfulness. "Lots of people grew up with their parents having these cars," he says. "There's a real nostalgia for them."
At EV West, Bream is cranking out more exotic vehicles. Last year he helped build the world's first electric Ferrari, a '78 308 GTS that sold at auction for $80,000. There's an '85 DeLorean in the shop now, as well as a '96 BMW M3, a '68 Porsche 911, and actor Ewan McGregor's '54 VW Beetle. These are no Morris Minors.
The big thing these days, Bream says, is taking Tesla drivetrains and putting them into beautiful older cars that are smaller. He says there's a robust secondary market for Tesla batteries as well as those from LG Chem, which makes the electric motors used in the Chevy Volt and Hyundai Kona.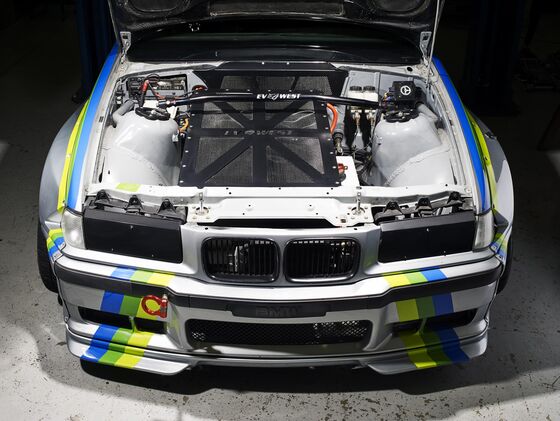 Think of it as a modern version of old-style hot-rodding, using a power source designed for a heavy sedan to propel something much lighter. The mismatch makes for serious speed. "I have a motor where you can be going 100 miles an hour down the freeway, but you blip the throttle and it will still smoke the tires," Bream says.
That may sound a little intimidating, but Bream says added horsepower makes his refitted electrics, if anything, safer than the originals—being able to really accelerate can be handy when an SUV behemoth is bearing down on you.
One of his clients is Chris Sakanai, a programmer for the Call of Duty video game franchise. He considered buying a Tesla, but instead opted for a hands-on project. After a six-month search, Sakanai found a '51 Chevy pickup with a carefully restored red body—and almost everything else wrong with it. Cost: $20,000. Since the truck's innards would be torn out anyway, it didn't matter that the engine and transmission were shot and oil leaked everywhere.
After an additional $40,000 spent on parts and labor—and six months of work at Bream's side—Sakanai's dream machine is a hassle-free antique with 48 kilowatt hours' worth of Tesla batteries under its rear bed and a 150-mile range. From a stoplight, it jumps off the line.
"I get tons of reactions," Sakanai says. "People are expecting this big, rumbling V-8 that you hear from a mile away, but when I start it up and it's completely quiet, they're like, 'Whoa, hold up. What's going on under the hood?' "
Four Shops to Get You Converted
Mechanics around the world are resurrecting old cars with new tech. But as with most renovations, the time and cost depend on what you want.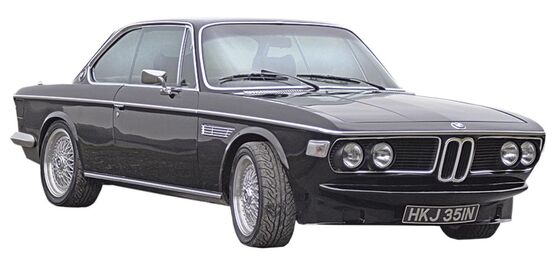 ELECTRIC CLASSIC CARS
Richard Morgan's garage in Newtown, Wales, won acclaim for its electric '79 Porsche 911 Targa, which made its debut in 2017. It specializes in classics from the '50s to the '80s.
Time: This BMW E9 (above) took about a year, but some cars can be done in two months.
Cost: A small vehicle with a 15-kilowatt-hour battery, such as a Fiat 500, is about £12,000 ($15,300). A Range Rover 4x4 with an 80kWh battery can cost £55,000.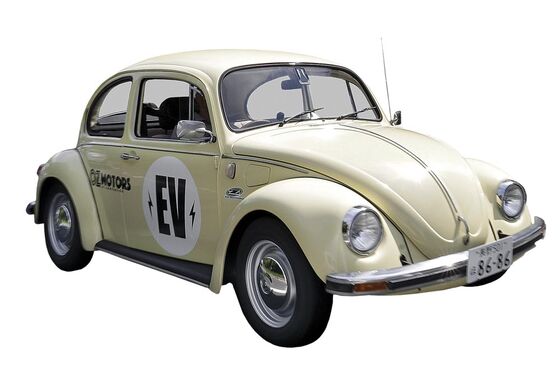 OZ MOTORS
Operated in Yokohama, Japan, by Osamu Furukawa, the shop has performed conversions on VW Beetles, a 1958 Messerschmitt, and even a Toyota Prius.
Time: A Beetle takes one to two months to retrofit.
Cost: Prices have included $24,400 for a 1976 Bug and $27,200 for a 1973 model. Each car has a 12kWh battery that can be upgraded to up to 24kWh.
EV WEST
Founded in 2010, Michael Bream's shop near San Diego specializes in vintage race cars and classics such as this '51 Chevy pickup. The shop converts about one vehicle a month.
Time: Four to six months on average, but in the best-case scenario, a car can be refitted in about 30 days.
Cost: On the top end, parts can cost as much $20,000; labor adds from $12,000 to $15,000.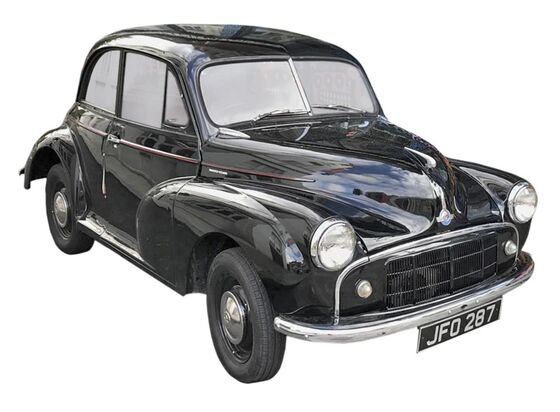 LONDON ELECTRIC CARS
Matthew Quitter's shop focuses on the Morris Minor Series II, but he's converted Land Rovers, a Karmann Ghia, and a Citroën H van.
Time: From a few weeks to six months, depending on his familiarity with the car.
Cost: A conversion including a 110-brake-horsepower motor, rapid charging, and 24kWh battery usually costs £20,000. He's starting a 24kWh option using Nissan Leaf components for £16,000.
To contact the editor responsible for this story: James Gaddy at jgaddy@bloomberg.net