The Irresistible Urge to Build Cities From Scratch
(Bloomberg Businessweek) -- Embedded in the cerebral folds of every city planner who's ever lived, there's a cluster of neurons that lights up like Las Vegas when confronted with the possibility of a blank slate. It started with Hippodamus, the man Aristotle claimed was the father of urban planning. When the Persians destroyed his hometown of Miletus, Hippodamus discovered a bright side to catastrophe: The attackers had erased all the regrettable improvisations that, over the centuries, had made a mess of the place. Tasked with rebuilding, he seized his chance to impose order upon chaos. And so the concept of the urban grid was born.
Ever since, the dream of carte blanche has proved an all-but-irresistible seduction. Leonardo da Vinci drafted detailed sketches of an "ideal city" after the plague ravaged Milan, and a few hundred years later, Frank Lloyd Wright designed a metropolis that solved the problem of vehicular congestion via a network of helicopter taxis. Every so often, this urge in city planners breaks out into a full-scale epidemic, such as the one that spread throughout Europe and North America in the early 1900s. Known as the "garden city movement," it aimed to counter the indignities of the Industrial Revolution by creating planned communities with plenty of green space. Suddenly, scores of new towns began sprawling just beyond the edges of the old ones.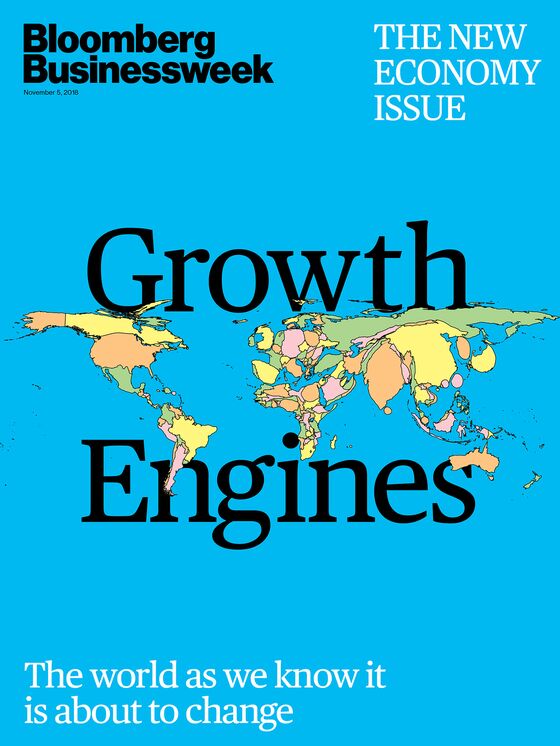 Today, it seems, we're in the middle of another outbreak. This one is centered in the developing world, often in countries where population growth and rapid urbanization have wholly overwhelmed existing infrastructure, sometimes to the point where spending time and money trying to fix the broken metropolises seems futile.
Here's a taste of what's going on, and it's by no means comprehensive. In Lagos, Nigeria—the most populous city in Africa—developers have dredged the Atlantic Ocean to create an island called Eko Atlantic, which they envision as a Manhattan-style financial hub for the continent. Forest City, a $100 billion luxury development with room for 700,000 people, has sprouted in Malaysia. Ghana has Hope City (future home of the tallest building in Africa), and Rwanda is promoting Vision City (free Wi-Fi and solar-powered streetlights are sketched into the plans).
China's answer to what it calls "big city malaise" is Xiongan, a high-tech hub teeming with leading-edge companies, research institutes, and world-class transportation that's slowly rising a two-hour drive south of Beijing. The project is closely identified with President Xi Jinping, which means it's unlikely to join a long list of Chinese "ghost cities" financed by local governments.
The mania for new cities is partly an outgrowth of globalization, with its "footloose" capital, says Sarah Moser, a geographer at McGill University who's compiled a list of more than 100 such projects. Governments looking to attract large-scale cash inflows have learned that large-scale projects can attract the attention of investors and foreign treasuries looking to sink their money into something meaty. "I think social media has some role in this," Moser adds, "because local leaders can show off these computer-generated models that make everything look perfect." In many developing countries the idea that an actively molded future can eclipse the past is particularly strong. "It's really seductive, particularly to places that were colonized. It's about starting fresh and having a city all of their own," Moser says.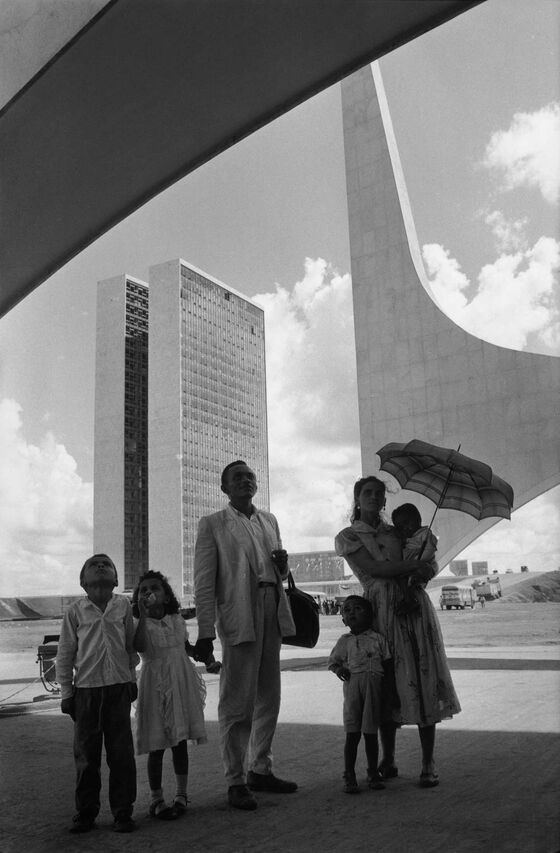 Perhaps the boldest of these utopias is taking shape on an expansive, khaki-colored field of dust between the Nile and the Red Sea in Egypt. In the past couple of years, Cairo has become the world's fastest-growing megacity, which is bad news for Cairenes, because their metropolis was already mortally overcrowded. Among urban planners, an aspirational rule of thumb says you should allow about 16 square meters (53 square feet) of green space for every person. In Cairo, each person gets about 0.3 meters.
"My vision," says Ashraf Abdel Mohsen, "is to let Cairo breathe." Abdel Mohsen has a Ph.D. in architecture and has worked as an urban planner in Egypt. Shortly after the 2011 revolution, when the country was awash in optimism, he and some colleagues formed a nonprofit foundation to conceive a strategy for future development—something they believed had been tragically neglected. Together they drafted a vision statement that called for seven different "capital cities" spread all over Egypt. While Cairo would remain the country's "spiritual and cultural" capital, there would be separate hubs for science and education, green technology, eco-agriculture, business and trade, world heritage, and politics and entertainment.
The plan was wildly ambitious, and the newly elected government ignored it. But in 2014, General Abdel-Fattah El-Sisi—who helped remove the Muslim Brotherhood from power the previous year—was elected president, and everything changed. Exactly one day after taking power, El-Sisi invited Abdel Mohsen into his office, where the two men bent over a binder filled with the plans for the new capitals.
An authoritarian ruler who gets things done, El-Sisi was the ideal patron. Instead of breaking ground on seven cities, Egypt's president wanted to start with just one—a metropolis about 45 miles east of Cairo that would serve as the country's administrative capital, housing the offices of the federal government and eventually accommodating as many as 7 million residents.
This concept wasn't entirely novel. Washington was similarly a purpose-built capital, and in the 1960s there was a spate of new government seats: Brasília (Brazil), Chandigarh (India), and Islamabad (Pakistan) among them. El-Sisi's project was different mostly in terms of scale; he demanded the biggest and the best of everything.
Using the previous blueprints as a rough conceptual framework for the project, the Egyptians hired the Chicago-based firm Skidmore, Owings & Merrill LLP to draw a new master plan. It was a beauty. Early models showed lush palm trees and vast parklands stretching between towering skyscrapers. At the center sat a green rectangle twice the size of Central Park. The city would boast Africa's largest mosque as well as its largest church, along with an amusement park four times the size of California's Disneyland.
Because the Egyptian government already owned all the land at the site, there would be no money or time wasted in having to piece together parcels from different owners. Ayman Ismail, one of the project organizers, predicted in 2015 that El-Sisi's commitment to the project would essentially guarantee its success. "It will be a cash machine for Egypt for the next 50 years," he told reporters.
At first, much of the financing was to come through a developer in the United Arab Emirates, but after it backed out, two Chinese state companies took its place. The Chinese role has since been thrown into doubt, leaving the Egyptian government and local companies to lead the initial construction. The first phase—a core of government offices along with thousands of housing units, mostly apartments and some villas—is well under way. Residents are expected to start moving in next year, and already government ministries have begun the relocation process.
Even though more than 100,000 construction workers have toiled at the site, the project still has an under-the-radar element to it. "There are people in Egypt who don't even know this exists," Abdel Mohsen says, "and many who, when they hear of it, think it's an impossible dream."
Some think it's a foolish one, too. They ask: Can Egypt really afford an Emirati-style development when the country's per capita gross domestic product is about 8 percent that of Dubai? And what's the long-term environmental cost of pumping water out to the desert to keep all that greenery alive? And is El-Sisi trying to preempt the possibility of another popular uprising by distancing the seat of government from the bulk of the population?
All this is fodder for debate, but one thing everyone seems to agree on is that the expectations for Egypt's new administrative capital have been set incredibly high. Even advocates inside the new-cities movement warn that unrealistic aspirations can undermine a development's long-term prospects for success. "You have to be realistic and see what people really need," says Tim Beighton, head of marketing and communications for Rendeavour Holding Ltd., a company investing in several of the new-city projects throughout Africa. "You can't go build the Hanging Gardens of Babylon."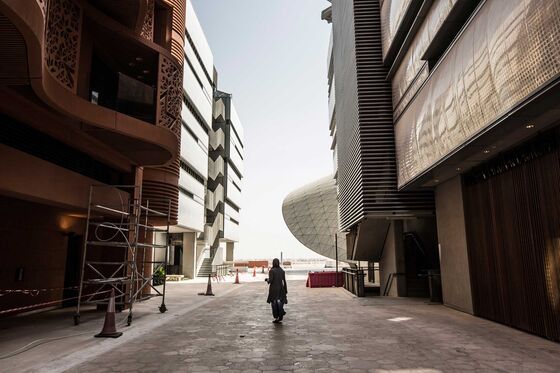 To design the city of tomorrow, you probably should have some inkling of what tomorrow will look like. In the 18th century, when Pierre Charles L'Enfant designed all those statue-bearing circles with streets spoking out in Washington, he wasn't thinking about the automobile, much less rush-hour traffic jams. And look at Brasília. They dubbed it the "City of the Future" in 1960, but all that brutalist architecture makes it look dated today.
Just 10 years ago, the United Arab Emirates launched an ambitious project called Masdar City outside of Abu Dhabi. It was slated to be the world's first zero-impact city, with no emissions, no waste, and no cars. The government designed an electric personal rapid transit system, or PRT, featuring small transport pods that zip people between hundreds of station stops. Not all of the innovations rely on modern technologies: A 45-meter-tall tower harvests cooling breezes and pushes the air through the narrow city streets. Planners predicted the city would accommodate up to 50,000 residents and 40,000 daily commuters by 2018.
Then came the global financial crisis, and things got real. Today about 5 percent of the city is built. Just two of the PRT stations are operational, and the site's managers have publicly acknowledged that they didn't anticipate that advances in electric-car technologies would make their visionary transport system almost instantly passé. Population targets have been radically reduced: The revised estimate is for 3,500 residents by 2020. (Fewer than 2,000 live there now.)
Just because Masdar City hasn't lived up to aspirations doesn't mean it's a failure. It serves an important function as a laboratory where the government and private-sector partners can test green technologies. Mitsubishi Group, Schneider Electric, and Siemens all have facilities on-site.
The same could be said of a lot of these places: They shouldn't be judged according to their original intentions, which too often get oversold to bait investors. Cities are organisms that undergo constant evolutions, inevitably responding to stresses in ways planners can't predict. The most vibrant part of Brasília today isn't the faux-futuristic corridor of government buildings that dominated the city plans; it's all the neighborhoods and restaurants and clubs that occupy the spaces left blank.
Once upon a time, even chaotic Cairo was considered a visionary utopia. Before the year 969, it was little more than an abandoned plot of land near the city of Al-Fustat. Then a general named Jawhar came along and strong-armed a development project that aimed to relocate the caliphate's palaces to the site. The plans were lovely, and construction went smoothly. One visitor in 1167 marveled at the city's lush gardens and crystalline water channels: "It was so beautiful, so pleasant to the eye, that the most preoccupied man would have stopped to look at it," he wrote.
And so the cycle of a city's life begins, with order eventually giving way to chaos, until one day it begets a generation of planners who dream of nothing more than wiping the whole mess away and starting over.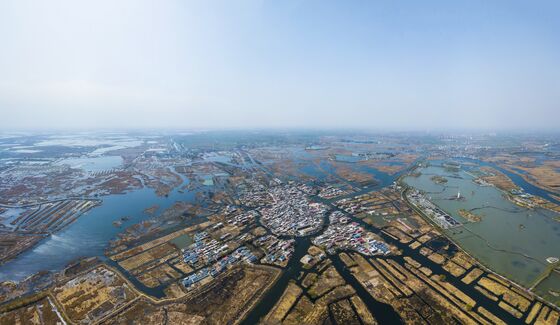 Announced: 2017
Projected population: 3m-5m
Key backer: Chinese government
 
Located in Hebei province, Xiongan is a pet project of Chinese president Xi Jinping and therefore enjoys Beijing's full political and financial backing. Like Shenzhen and Shanghai, it's been designated a special economic zone, which means local authorities will have autonomy in designing policies to attract investment. While elements of the new city will be greenfield development, substantial demolition will be needed to make room for new structures. A Morgan Stanley report from 2017 estimated the cost of relocating the area's current residents and building new infrastructure would total about 2 trillion yuan ($287 billion) in the first 15 years.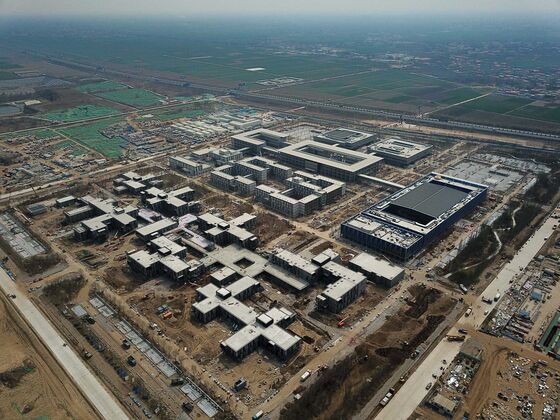 INFRASTRUCTURE
A high-speed-train line between Beijing and Xiongan is expected to be operational by late 2020, cutting travel time to about 30 minutes. State-owned China Southern Airlines Co. plans to start a new carrier to serve the city.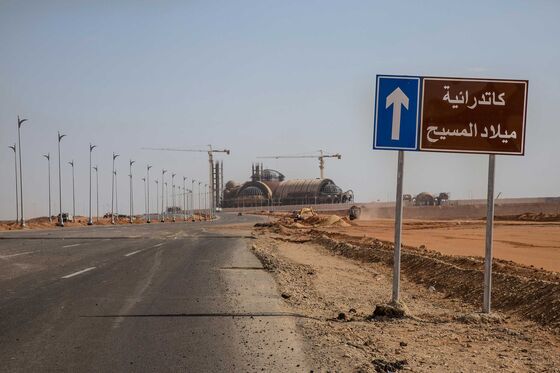 Announced: 2015
Projected population: 5m
Key backer: Egyptian government
 
This is perhaps the most ambitious of several megaprojects launched by Egyptian President Abdel-Fattah El-Sisi in an effort to reboot the economy and leave his mark on the most-populous Arab nation. The multiphase project envisages transforming a 700-square-kilometer swath of desert into a hub for Parliament, government ministries, foreign embassies, and major companies, easing pressure on traffic-choked Cairo. With the new capital, El-Sisi hopes to reverse a sharp decline in foreign investment following the 2011 popular uprisings that toppled the regime of Hosni Mubarak and ushered in several years of political instability. The project is supposed to create 2 million jobs. Meeting the water demands of the new capital will require siphoning supplies from nearby satellite cities. Even so, the United Nations anticipates New Cairo will have water shortages by 2025.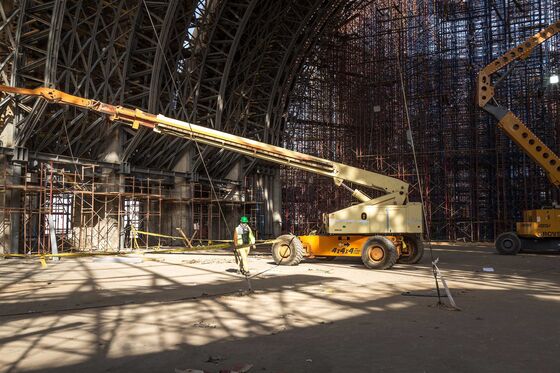 ATTRACTIONS
The master plan calls for a theme park four times the size of California's Disneyland, an airport larger than Heathrow, and a 91-square-kilometer solar farm.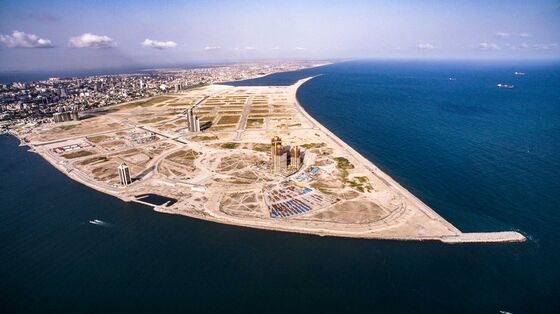 Announced: 2008
Projected population: 250k
Key backers: Nigerian government and South Energyx Nigeria Ltd.
 
Eko Atlantic is being built on 10 square kilometers of reclaimed land off the coast of Lagos's wealthiest district, Victoria Island, under a partnership between Nigeria's government and a subsidiary of the Chagoury Group, a local conglomerate. Computer renderings depict glittering office towers, luxury apartments, a shopping boulevard, and a dedicated electric grid—all the makings of a modern metropolis fit for a country vying with South Africa for the title of the continent's biggest economy. The project is meant to address two pressing problems: Lagos, with a population of some 21 million, has no room to expand. It's also sinking.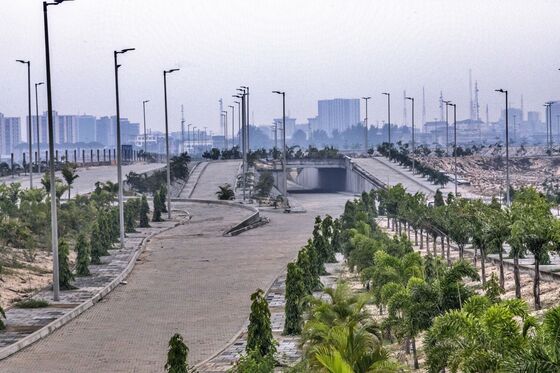 PROTECTION FOR SOME
Eko Atlantic is ringed by an 8-meter-high sea wall. Critics have called the project an example of climate change apartheid, warning that dredging will increase soil erosion and damage from storm surges in surrounding poor communities.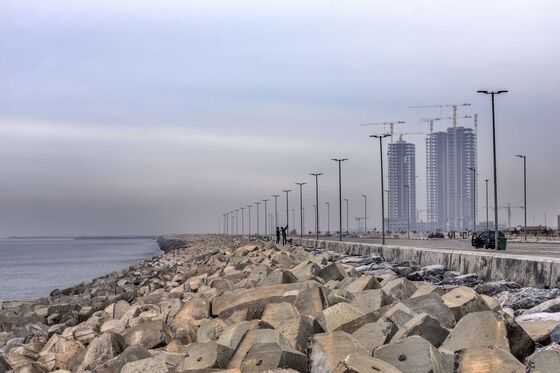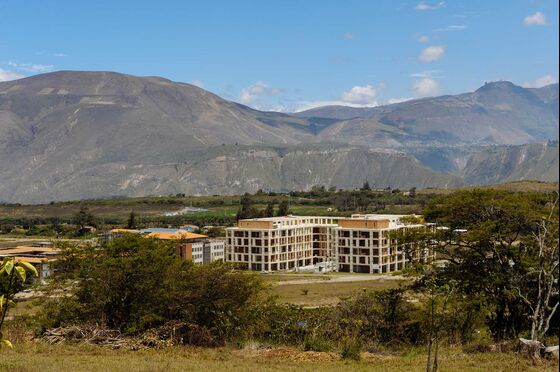 Announced: 2013
Projected population: 125k
Key backer: Ecuadorian government
 
The project was conceived under former President Rafael Correa as a way to transform Ecuador into a full-fledged knowledge economy, easing its dependence on exports of bananas, shrimp, cut flowers, and oil. (Yachay means "knowledge" in Quechua, one of several native languages spoken in Ecuador.) The backbone of the development, which carries a price tag of more than $1 billion, was to be Yachay Tech University, a small state-funded institution modeled after Caltech. The site's remote location and funding shortfalls, along with a change in government, have turned Yachay into a white elephant. Construction of university buildings has almost stopped, while much-anticipated corporate investments, including a pharma-production facility and a megafactory for electric cars, never materialized.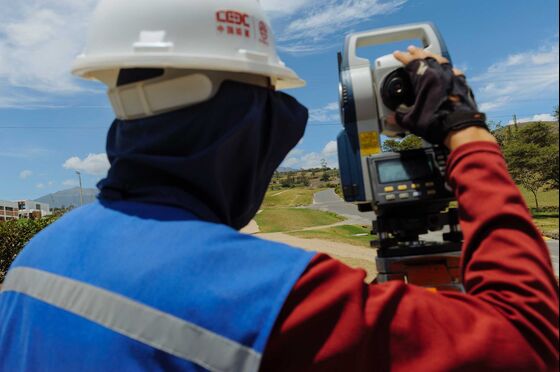 FUNDING GAP
Starved for revenue, Correa's government pledged oil shipments to China in exchange for loans. As part of the deal, Chinese contractors were brought in to work on public projects, including Yachay. Inspections carried out by the current administration have revealed that several of the buildings on the university's campus are structurally flawed, necessitating some $50 million in repairs.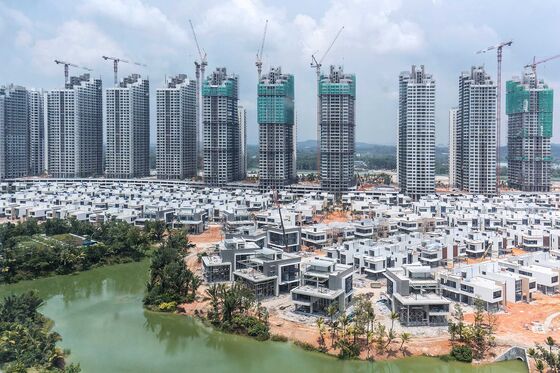 Announced: 2014
Projected population: 700k
Key backers: Country Garden Holdings and the Sultan of Johor
 
China's leading property developer has teamed up with a Malaysian sultan to build a private, gated city on artificial islands in Malaysian territorial waters 2 kilometers off the coast of Singapore, putting the project in close proximity to one of the world's busiest shipping routes. Residential units in the $100 billion development are being marketed primarily to Chinese nationals as an investment opportunity and a chance to escape the pollution that chokes the big cities on the mainland. That's provoked a backlash among many Malaysians who view Forest City as an example of Chinese colonialism. Mahathir Mohamad, who took office as prime minister in May, has threatened to block foreign buyers from obtaining a visa. This has thrown the project into turmoil, slowing its progress and prompting its managers to rebrand Forest City as open for all. That's just as well since Beijing's efforts to clamp down on capital flight have curbed demand for the luxury apartments and villas.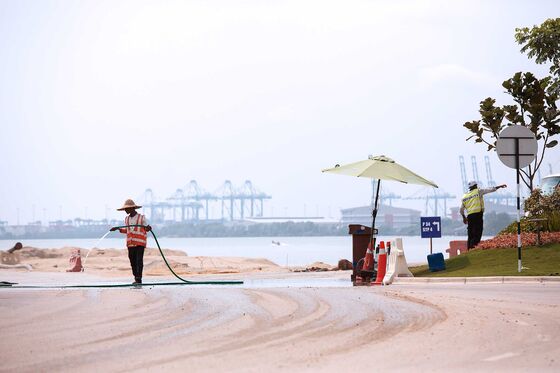 NOT SO GREEN
Forest City has been touted as an "eco" project, despite the devastating impact of land reclamation and the destruction of mangroves, as well as the lack of biodiversity in its manicured lawns and gardens.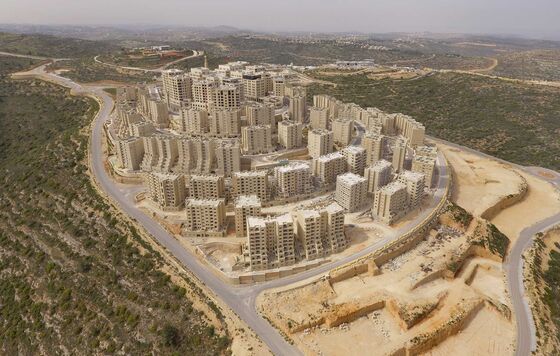 Announced: 2010
Projected population: 250k
Key backers: Massar International and Qatari Diar Real Estate Investment Co.
 
Rawabi is the first master-planned city in the West Bank and a remarkable political statement in the context of Israel's building spree in the occupied territories. The $1.4 billion project was conceived by Bashar Masri, a billionaire Palestinian-American developer, as a means for creating jobs for Palestinians and to relieve a pressing housing shortage. The design favors pedestrians over cars, allowing for greater building density. While Rawabi is going up on land governed by the Palestinian Authority, the access road into the city as well as other infrastructure traverses Israeli-administered territory. Negotiations over water have been particularly vexed: Under the current arrangement, supplies are only sufficient for about 5,000 people. This has effectively capped the city's population, which now hovers below 4,000.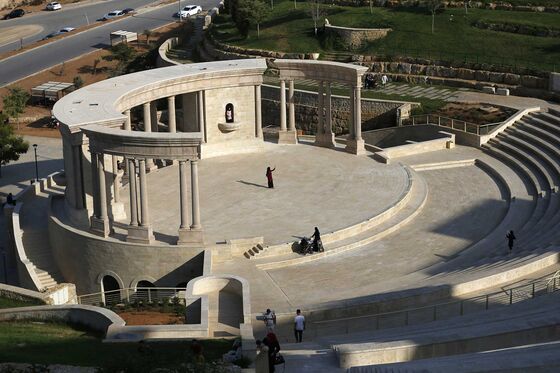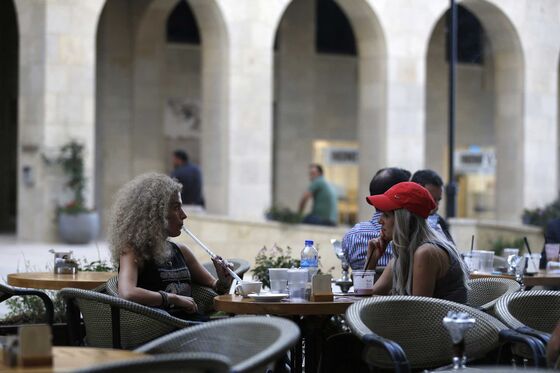 DESIGN OUT OF REACH?
One knock on Rawabi is that it's too expensive for regular Palestinians. Prices for residential units start at around $70,000 and top out at $180,000.
To contact the editor responsible for this story: Cristina Lindblad at mlindblad1@bloomberg.net, Lin Noueihed