The Hedge Fund Barbarians Are Targeting European Telecoms
(Bloomberg Businessweek) -- Telecommunications companies have long been the unglamorous workhorses of the stock market, favored by investors who appreciate the generous dividends thrown off by their utility-like business and, until recently, the relative lack of volatility in their share prices. But as the industry's stocks have suffered—the index of big European telcos is down by a quarter since 2015—two U.S.-based hedge funds have been buying into the phone companies and advocating a radical solution: Stop running phone networks.
This paradoxical plan is being road-tested in Italy, where Elliott Management Corp., billionaire Paul Singer's hedge fund, has staged a coup at Telecom Italia SpA. Elliott acquired 8.9 percent of the carrier and used its position to overhaul the board in May and then remove the chief executive officer on Nov. 13. The ouster advanced Elliott's monthslong campaign for splitting out the company's national network, an idea resisted by former CEO Amos Genish and French media conglomerate Vivendi SA, Telecom Italia's biggest shareholder, with about a quarter of the stock. At the time of the Elliott purchase, Telecom Italia had "no clear strategic path forward" and needed dramatic action such as a spinoff of its network, the hedge fund said in a statement last spring.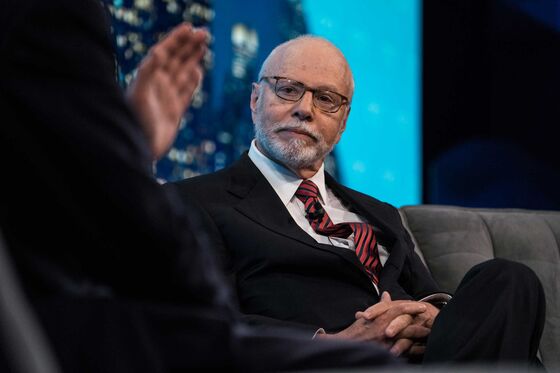 The activists say telecom companies should take a page from the energy industry, where pipelines and power grids have largely been separated from retail operations. In happier times, the carriers' income-focused shareholder base might have simply dismissed such a proposal. But the sector's stalling growth makes them more inclined to listen to the Americans. With almost everyone carrying a smartphone, there aren't many new customers. And the advent of Skype, iMessage, WhatsApp, and Facebook Messenger has sharply eaten into the most fundamental services they offer: voice calls and text messaging. At the same time, competition from new entrants has spurred margin-killing price wars just as the incumbents must invest billions in fiber-optic and next-gen mobile networks.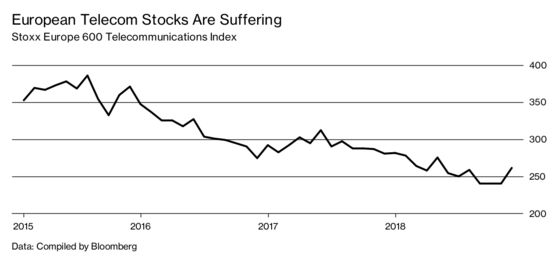 Elliott has also built a stake in Europe's biggest mobile operator, Vodafone Group Plc. The fund hasn't disclosed the size of its position or its agenda, but just weeks after the investment was reported in July, Vodafone CEO Nick Read floated the idea of inviting outsiders to invest in the company's network of 58,000 cellular towers—a plan opposed by his predecessor, Vittorio Colao, who quit in May. Selling its European towers could net Vodafone enough cash to pay off about a third of its roughly €32 billion ($36.3 billion) in bonds and bank loans, says George Salmon, an analyst at Hargreaves Lansdown, a top-20 shareholder in Vodafone and BT Group Plc, Britain's former phone monopoly. But, he says, "selling off the family silver to pay down debt isn't a great idea."
In October, David Einhorn's Greenlight Capital revealed what it calls a "medium-sized" stake in BT, just as the carrier also underwent a change in management. In a letter to investors, Greenlight said BT could "unlock value" by spinning off Openreach, a network operations subsidiary formed in 2006 to ensure equal access to rival service providers. BT's chairman and outgoing CEO disagree with this thesis, but the company has seen its stock fall more than 40 percent since 2015 as it's endured an accounting scandal in Italy and a prolonged battle with the U.K. regulator. When incoming CEO Philip Jansen takes the reins in February, restive shareholders may demand serious action. Some owners "have a view that these stocks have gotten very cheap and that management's not doing enough or isn't focused on the right thing," says Jefferies LLC analyst Jerry Dellis.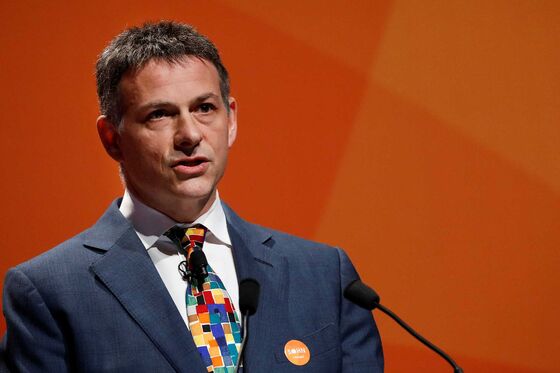 The prospect of carving out the "pipes" to the internet from messy phone-company owners has financiers salivating. Pure infrastructure attracts large, reliable investors such as pension funds, which are willing to support heavy capital spending as a path to steady, long-term returns. And companies such as American Tower Corp. and Cellnex Telecom SA, focused on mobile antennas, enjoy higher valuations and easier access to credit than beleaguered telcos, which have to worry about customer service and other distractions. In recent months companies including Allianz Capital Partners, Omers Infrastructure Management, and Horizon Equity Partners have poured money into European telecommunications infrastructure companies.
The longer-term effects of chopping up the telecoms are unclear, especially for the customer-service bits marooned from their networks. At Telecom Italia, one idea is a merger of the service company with a broadcaster such as Silvio Berlusconi's Mediaset SpA or Comcast Corp.'s Sky Italia. Franco Lombardi, head of Asati, a group representing 9,000 small Telecom Italia shareholders with a combined stake of about 1 percent, rejects that idea, saying it's imperative for the operator to maintain control of its network. An infrastructure spinoff "would impoverish the phone company in the long run," he says. "But this is something a short-term activist investor clearly doesn't care about." —With Daniele Lepido and Scott Deveau
To contact the editor responsible for this story: David Rocks at drocks1@bloomberg.net, Rebecca Penty