The Doctor Will See You Once You Sign This Binding Arbitration Agreement
(Bloomberg Businessweek) -- Last year, Jessie Harrell went to see her gynecologist for a routine appointment. She'd been seeing Dr. Tim Baird for 14 years, ever since she showed up at the hospital in labor five weeks early. He'd been on call that morning, and she'd been reassured by his calm demeanor, even as he delivered her first child via an emergency cesarean section.
But this time, right before Harrell's visit, a staff member in Dr. Baird's office in Jacksonville, Fla., called and asked her to watch a video on the medical group's website. She clicked a link and saw an attractive actress in an immaculate office explaining a new policy. All of Dr. Baird's patients, Harrell learned, needed to sign a form agreeing to "binding arbitration," a legal concept that meant she was waiving her right to a jury trial in the event of medical malpractice.
When she objected, the woman on the phone told her she could see Dr. Baird one more time, but she'd have to find a new practice after that. In the exam room the doctor began as he always had, by asking Harrell about her two daughters. He was apologetic about the new requirement but said it was out of his hands. His office and dozens of other locations in his medical group had been sold to Lindsay Goldberg, a New York-based private equity firm with more than 100 physician offices and surgery centers across Florida. This was the new reality, he said, whether he liked it or not.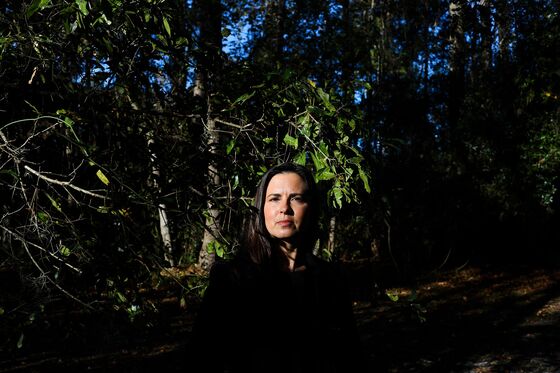 Harrell was heartbroken, and not just because she trusted Dr. Baird. Harrell is a lawyer—she has her own appellate firm in Jacksonville—so giving up a constitutional right would've been bad enough. What made it even worse was that she recognized every page of the agreement the office was asking her to sign. In 2016 she'd successfully argued a case that involved a woman who'd sued her gynecologist, a doctor with a large group called Women's Care Florida, after signing an almost identical form.
It was a horrible story: Her client, who had symptoms of early labor, arrived late to an appointment and was turned away, with the doctors' office rescheduling for four days later. A day before the new appointment, she gave birth to a stillborn baby. Under normal circumstances, the patient would've been able to go through the state's legal process, which meant either agreeing to arbitration or moving to trial. Women's Care, though, insisted on enforcing the binding arbitration agreement, which meant she (as well as her husband and then-unborn child) had already given up their rights.
Harrell and a colleague, Bryan Gowdy, had argued during the appeal that the Women's Care agreement was unenforceable under state law. The Florida Supreme Court sided with them, saying the agreement was void. And yet somehow here it was again. In the three years since she'd won, Women's Care had been bought by Lindsay Goldberg, which then bought Dr. Baird's practice, too. The medical group had continued using the form—in the hope, she guessed, that even an unenforceable arbitration agreement would be enough to dissuade a malpractice victim from suing.
It was an outrage, she thought, as she walked out of Dr. Baird's office. "Why would I agree to that after hearing the Supreme Court say it was unfair to patients?" Harrell asked in a Zoom interview with Bloomberg Businessweek from her home. In the background, Archer, a rescue greyhound who once raced under the name Miami Hurricane, lazed on a white sofa. Harrell's face tightened as she spoke. "People shouldn't be put in this take-it-or-leave-it position after having been shown a five-minute video on arbitration propaganda."
The argument for arbitration hinges on the rising costs imposed by malpractice lawsuits, which some policymakers and doctors say have made medicine more litigious and led to worse care. One in three babies in the U.S. is delivered via C-section, a procedure that, compared with vaginal delivery, is more expensive for patients, requires a longer recovery period, and carries higher risks of infection and blood loss—but which is less likely to result in a lawsuit if complications occur during labor, at least according to the American Congress of Obstetricians & Gynecologists. The group has said that limiting physician liability would cause C-section rates to drop.
Advocates of arbitration contend that it's a sensible alternative to resolving disputes in a trial. Arbitration, they say, frees doctors to treat patients more holistically and to worry less about how a treatment decision might play with a jury. But it has also helped enable a trend that has very little to do with patients' well-being: the rise of private equity in medicine. Over the past decade, almost 4,000 independent clinicians in women's health have come under private equity ownership, according to a study published in August in the Journal of the American Medical Association. The figure is likely much higher, according to the study's authors, but the deals aren't uniformly disclosed.
The Covid-19 pandemic, during which doctors' offices shut down temporarily and furloughed staff, is only accelerating this trend. The average medical office's revenue has dropped 32% this year, according to a survey released in November by the American Medical Association, even as rates for malpractice coverage have gone up by as much as 30%. Private equity firms, on the other hand, raised billions from investors this year and have been buying up struggling practices on the cheap.
The private equity playbook involves acquiring practices in fields such as dermatology, gastroenterology, and obstetrics and rolling them up into enormous medical networks with hundreds of doctors' offices and thousands of individual doctors under a single brand. For these big practices, arbitration may be especially useful. Jury trials, even in the era of tort reform, can still lead to awards in the tens or even hundreds of millions of dollars for plaintiffs. Juries, understandably, are likely to have less sympathy for a well-capitalized Wall Street owner than for a grieving mother who's been treated poorly.
In arbitration, the plaintiff (in this case the patient) and the defendant (the owner of the medical practice) each pick an arbitrator. The third arbitrator is generally a neutral party, and the trio's decisions are usually final. The process can be much faster than a jury trial, which can mean lower legal fees. Crucially for private-equity-owned medical groups, arbitration is almost always conducted in private, which means that big brands can avoid the negative publicity that comes with a lawsuit. Jury trials, on the other hand, are a matter of public record. When malpractice verdicts are rendered, patients can use that information to figure out which doctors to avoid and which ones to seek out.
Arbitrators are usually lawyers or retired judges, but they don't have to follow legal precedent, and they don't necessarily even need to explain their decisions. They also, critics say, have an incentive to favor corporate defendants because arbitrators generally want to get rehired and, as a result, tend to come up with lower payouts. In cases in which arbitrators side with a malpractice victim, awards can be strictly limited. By law in Florida, the maximum pain-and-suffering award in arbitration is $250,000 for each person filing a claim.
Of course, speed and privacy can make arbitration appealing to plaintiffs as well, and the decision to seek arbitration is usually voluntary—and occurs after malpractice. By contrast, binding arbitration agreements, which patients have to sign before receiving any care, have historically been seen as infringement of their rights. Since the early 2000s the American Arbitration Association and the American Bar Association have said their members shouldn't participate in these kinds of cases.
But the financial industry has long embraced binding arbitration—especially when setting employment policies, a trend that critics say has been used to cover up decades of discrimination and sexual harassment—and has helped fuel the rise of the practice in medicine. Over the past few years, agreements like the one Harrell's client signed have become pervasive in admission packages for nursing homes, another business popular with investors. Lawyers and insurance brokers say they're also starting to show up in plastic surgery, women's health, and other industries that private equity investors are consolidating.
The insurance industry has encouraged this trend by offering better terms to physician groups that can get their patients to preemptively waive their right to a jury trial. The former chief medical officer of Women's Care Florida, John Murphy, lists under "Key Achievements" on his LinkedIn page that binding agreements have lowered the OB-GYN group's liability insurance costs 20% a year. "The fact that they discount insurance tells you what's going on," says Thomas Edwards, a malpractice attorney in Jacksonville. "They know it will reduce or eliminate awards even in cases where somebody committed malpractice."
This binding arbitration isn't necessarily good for doctors, who often care about their reputations and their relationships with patients more than they care about improving profits or preserving the brand equity of their investor-owners. Arbitration agreements can turn patients off, and some physicians say they'd prefer the option of fighting charges in court if they're accused of wrongdoing, giving them a chance to clear their name publicly. "Arbitration has the real potential to remove some of the rights providers have under a more traditional insurance policy," says Peter Reilly, who leads the North American health-care practice for insurance broker Hub International Ltd. "There's some value there if you get a reduced premium, but I'm not sure it's in the physician's best interest."
Women's Care started as a small obstetrics and gynecology practice in 1998 in Tampa, but by the time Harrell took it to appellate court in 2015, it had expanded to include 27 practices in the Tampa Bay area and elsewhere in Central Florida. Harrell had started her career at a big corporate firm, Foley & Lardner, where she spent seven years as a commercial litigator, defending claims against Walmart Inc., Bank of America Corp., and other companies. The job was life-altering financially for Harrell, who was the first in her family to go to college, but it was hardly fulfilling, and she eventually left for Creed & Gowdy, a smaller appellate firm in Jacksonville that specializes in, among other things, personal injury cases that wind up in federal or state appeals court.
Working for victims was gratifying, and arguing appeals was an intellectually rigorous process that played to her strengths. Her client in the Women's Care case, Lualhati Crespo, had clearly been mistreated, as Harrell saw it. Crespo had been denied care, then was denied her legal rights, because she'd signed the agreement. "Doctors take the Hippocratic Oath to 'Do no harm,' and that puts them in a position of trust," Harrell says. "You're relying on them for advice when you step through that door. And then you go in, and you're led to believe that if something goes wrong, arbitration is going to be best for you. I feel like they are betraying the trust of their patients."
As she studied the case, Harrell says her sense of indignation grew. Her parents hadn't been able to afford health insurance, and she frequently had to skip checkups. In college, after seeking treatment for migraines, she discovered she had about 10 cavities. "I really have an appreciation for medicine, because I haven't always had access to it," she says.
During oral arguments, Florida Supreme Court Justice Barbara Pariente noted that the binding arbitration agreement presented patients with a false choice. A Florida statute says if both parties don't agree on arbitration, they can go to trial. The agreement Crespo had signed said she and Women's Care could agree to go through either the state's arbitration process or a separate binding arbitration with rules set by the medical group—but a trial was not an option. It reminded the judge of the song Hotel California: "You can check out any time you like, but you can never leave." In a 5-to-2 decision, the court noted that Florida already had laws designed to prevent frivolous suits and said the Women's Care agreement was "clearly favorable to one party." (Women's Care appealed to the U.S. Supreme Court, which declined to hear the case.)
It was over—or at least that's what Harrell thought when she read the Florida decision, feeling a sense of pride at having won her first case before the state's highest court. But three years later she found herself walking into Dr. Baird's office carrying a copy of the decision under her arm, streaked with yellow highlighter.
Lindsay Goldberg had bought Women's Care in September 2017, nine months after the ruling. Since then, Women's Care had rapidly expanded—to the point that its providers now deliver 1 out of every 10 babies in the state. As it acquired more practices, including the one in Jacksonville's Southside neighborhood where Harrell went, each group adopted the binding arbitration form, requiring all of its 500,000 patients in Florida to sign.
Surprisingly, even though the document is not legally enforceable, there's nothing preventing the company from asking patients to sign it and refusing to treat them in the future if they don't, according to more than a dozen legal experts interviewed for this story. "It's not illegal, but it raises serious questions about what message you are sending to patients," says Andrew Bolin, a defense attorney in Florida. "Women who sign the form will assume it's enforceable." That means, he says, that many who feel they've received substandard care won't even consider hiring a lawyer. And even if they do try to find one, some attorneys may be unfamiliar with the court decision and choose not to take their case because of the agreement. As Harrell puts it, the practice "is tricking people into giving up their legal rights."
Lindsay Goldberg declined requests for an interview but provided a statement on behalf of Women's Care Enterprises. The private equity firm noted that Women's Care has used binding arbitration agreements for more than 15 years. "These programs were instituted by and have always been developed solely by the physicians who own their practices," the statement reads. "These physicians are committed to providing the highest quality patient care in an incredibly challenging legal environment for independent medical practitioners."
It's unclear how many other private-equity-backed groups use binding arbitration, because patient forms are generally kept private. They are well known to doctors, though, who see the agreements as part of a larger pattern in which investors roll up practices and then cut costs frantically in an effort to groom the business for sale, generally to an even larger company. A Businessweek investigation published in May found that some private-equity-owned medical practices buy cheaper, and sometimes substandard, medical supplies and hire providers who aren't as well trained as doctors, such as nurse practitioners and physician assistants, to do work that would traditionally have been performed by an M.D. When all this results in substandard care, the arbitration agreements are in place to limit liability.
On Dec. 7, PE Hub, a trade magazine, reported that Lindsay Goldberg had agreed to sell Women's Care Enterprises, which also owns other women's health groups in Kentucky and Southern California, to BC Partners, an even larger investment firm based in London. At least one of the groups in California also uses binding arbitration, though Women's Care says the agreement was in place before Lindsay Goldberg invested. BC Partners didn't respond to requests for comment.
Harrell has since found a new doctor who left Women's Care and doesn't use binding arbitration agreements. "There's nothing inherently wrong with investors buying medical firms, as long as doctors can practice the way they always had," she says. But, she continues, "what seems like a business decision can affect patient care if it's using this position of trust that doctors have to mislead patients to do something that's not in their best interest."