The Bugatti Divo May Be $5.8 Million. But You Can Still Drive It
(Bloomberg Businessweek) -- Before this year, supercar manufacturer Bugatti had released only two vehicles in the 20 years since it was revived by Volkswagen AG: the 1,200-­horsepower, $2 million Veyron and the faster, more powerful $3 million Chiron.
In August the company brought out a third car, the Divo. The track-­focused menace is barnacled with strakes, ducts, and spoilers worthy of a Mad Max battle­wagon, and it leers from a pair of ­scimitar-shaped LED headlamps. Producing 1,500 hp from its quad-turbocharged 16-cylinder engine, it's capable of 2.5-second runs to 60 mph and reaches a top speed of 236 mph. Each of the 40 vehicles produced cost $5.8 million; they all sold within 24 hours.
Bugatti's Divo was officially unveiled at the lavish Pebble Beach Concours d'Elegance, an annual classic-car bacchanal for wealthy collectors. But it was released simultaneously to gamers on the mobile racing app CSR Racing 2.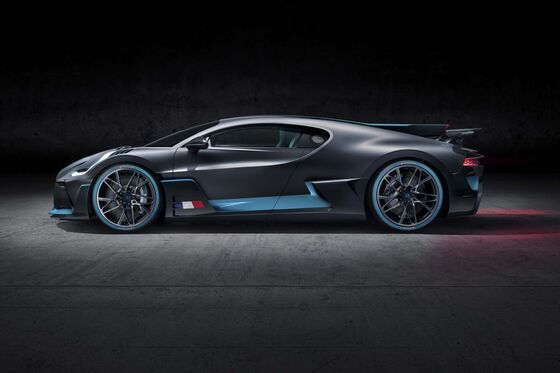 With 73 million downloads, CSR2 is the top-grossing racing game in the U.S. and more than 120 other countries. Players around the world compete in its signature drag races, going head-to-head or playing against a computer AI driver, using the device's motion sensor to steer.
In the game, victorious racers garner hard and soft "currency," but the real goal is to acquire and customize track stars for your own virtual garage. "The foundation was giving people the fantasy of configuring, purchasing, and collecting the most beautiful supercars in the world," says Julian Widdows, vice president for racing at NaturalMotion Ltd., the British software company that created the game. "We wanted to give players the ability to go inside the cars and spec them as if they were taking delivery in the real world."
The game has more than 150 cars in its digital stable. Some are ­seven-figure hypercars such as the 903-hp McLaren P1, the 949-hp Ferrari LaFerrari, and the 1,340-hp Koenigsegg One:1. Players can also select legends from decades past, including the 1985 Lamborghini Countach and the 1993 McLaren F1.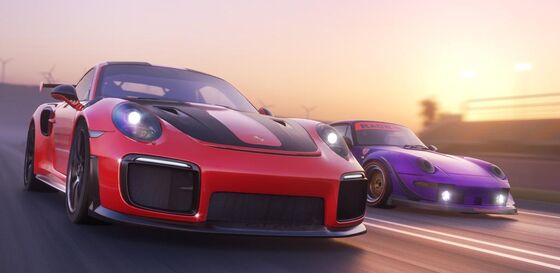 The decision to license a vehicle for CSR2 is only the first step in the arduous process of creating the virtual from the actual. The game's fanatics (raised on a constant flow of internet information, images, and video) require not only exacting detail, but also the most realistic racing ­experience possible. Since all cars are now engineered using ­computer-aided design, or CAD, the vehicle's precise dimensions can be transferred electronically. These are translated and rendered to create the basic armature of the digital version.
James Hans, senior vehicle producer at NaturalMotion, says the team will essentially trace the data set and build on top of it in 3D software to create a realistic game version. Then they add layers of specifics. "Previously it was acceptable to just model a car in 3D and not make the engine, not do the trunk, the hinges, the pistons, the hood," says Hans. "We model absolutely everything." That includes how to best render the rolling "wheel blur" on a lightweight racing wheel vs. a polished chromed one.
For vintage vehicles such as the 1969 Pontiac GTO Judge muscle car, the process is much harder. "CAD wasn't around 30 or 50 years ago," Hans says. "So if it's a classic car, we will have to do an extensive photo shoot." He says it can require as many as 15,000 photos to re-create.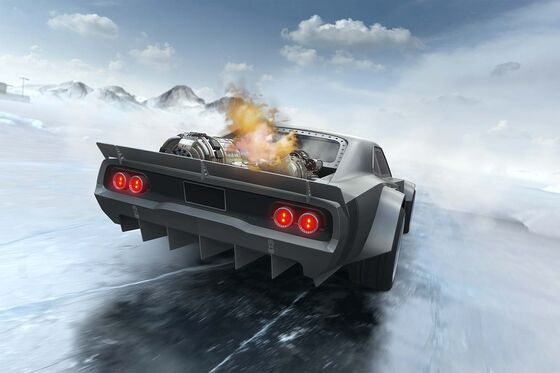 NaturalMotion aims for verisimilitude of the car's interior, too, including details such as whether a bit of carbon-fiber trim on the dashboard has a matte or semigloss surface, or how a suede seat looks as a driver slides into it.
And because these cars are racing against one another on various surfaces in a range of weather conditions, they are also mechanically accurate. Hans will ask manufacturers for gear ratios, rev limit, and torque outputs at various engine speeds. This way, if a player is racing on ice, as one can do in the game, he'll be able to experience the sense of wheel slip and have to adjust to get the power delivery just right.
Hans particularly loves the challenge of building out a car that never existed in real life. To create a white Subaru that appears briefly in an ice-­racing scene in Fast 8, the eighth movie in the Fast and Furious franchise, he discovered that the body kit had been assembled by a rallycross company in Vermont and managed to acquire their CAD files. For the motor, he thought of the fastest Subaru he knew of and recalled a car he'd seen racing at England's Goodwood Festival of Speed. He contacted the team that built it, photographed it, and put that 800-hp engine in the virtual car.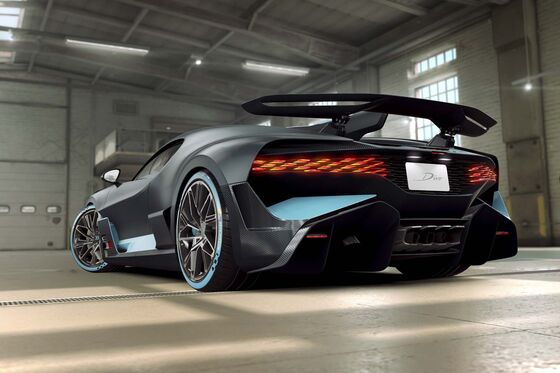 Sometimes layers of reality and fantasy crisscross. Today's budding race car drivers often derive their initial interest in the sport from trying out tracks in video games, and professional teams recruit from the ranks of successful online gamers. Brands such as Audi and Aston Martin have introduced imaginary one-off sports cars for games including Gran Turismo that later became ­limited-production cars a wealthy customer could buy and drive.
NaturalMotion's Widdows isn't worried that these skeins of overlap may break down the barriers between the real and virtual. "At the end of the day, people love cars, right?" he says. "There are people out there who are going to want to purchase and love the physical object. And there are people for whom that's not an accessible experience."
To contact the editor responsible for this story: Chris Rovzar at crovzar@bloomberg.net, James Gaddy