The Life-Changing Magic of Doing Just Enough
(Bloomberg) -- It's a well-known fact among traveled women that the best-looking men on the planet can be observed at the Oslo Airport. Broad of shoulder, lean of shank, with the wellspring of Viking DNA still flowing in Norway. Less widely noted is that Norwegian women run the country. 
Last summer, I left New York for a semester as a lecturer at university in a medium-size fjord town four hours south of Oslo. I'd lived in Manhattan off and mostly on for 20  years, but the thrill had begun to wear thin. The thing that had made New York worth living in was its enticing array of amusements. But invitations to gallery openings and soirees with swells had lately failed to compensate for the city's darker side, starting with the cost of living, health care, and education for our teens. Some kind of free fall was evident everywhere. Even friends with jobs and money were twitching with anxiety. Subways rang with the World War III-style warning sound of iPhone bad weather alerts. 
And this was all before the coronavirus pandemic hit.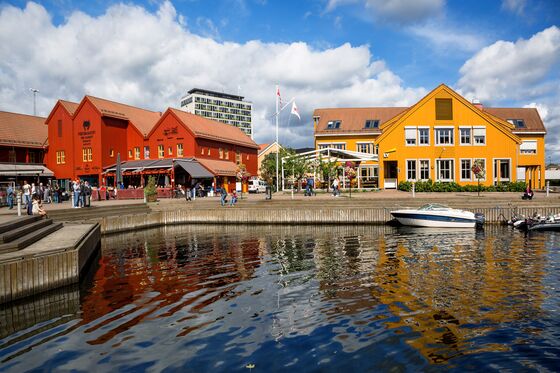 Kristiansand, a seafaring city of about 90,000  souls, got its  15 minutes of fame as the hometown in Karl Ove Knausgaard's My Struggle. Knausgaard's six-volume autobiographical novel traces the adventures of a Norwegian writer in unusually mundane detail, a kind of literary reality show. He framed the city as the setting for the beginning of his artist coming-of-age saga, and he couldn't get away fast enough. He found Kristiansand too boring and bourgeois. 
Knausgaard's challenge—the "struggle" of his title—is one that many Norwegian men must face: gender-balanced child care. He writes of how he and his Swedish wife agreed in advance to share care of the babies, only to discover, with three and then four kids, that he couldn't stand the boredom and isolation. (Norway's most famous ­contemporary writer is now divorced and lives in London with a new wife and a new baby.)
I didn't start reading the local scribe's books until I got to Norway and realized my little apartment was right around the corner from the actual house where Knausgaard's father died. In good weather, I passed multitudes of tall, bearded men doing daddy duties, pushing strollers, multiple children dangling off their hands—all looking a lot like Karl Ove. 
While I was there, the entire top tier of the government was female. The men I met were not unhappy. Knausgaard suggests that vigorous Viking descendants are not entirely cool with ascendant female power—caged is the sense one gets from his account. But an American woman, Manhattanite, and mother sees Kristiansand differently than a late­-patriarchy diarist.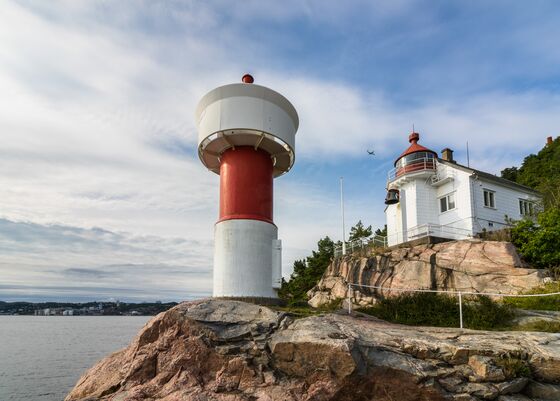 The town is neat and utilitarian, anchored by a 17th  century church with a pale, green steeple, laid out with wide bike lanes and traversed by buses that run on time, to the minute. There is something salubrious about it—the air power-washed by Atlantic salt. Exploring the city, pedaling through empty streets in the morning, shiny with the night's briny damp, I discovered Odderoya, an island connected to the mainland by four bridges and whose name may mean "lookout." A mile uphill, I would reach an impossible vista: nothing but the North Sea to horizons south, west, and east, a placid, silvery expanse flecked with rocky islands. Soon, a dawn ride to the overlook was part of my morning routine. If I arrived early enough, I'd see the daybreak Danish ferry churning its great wake southward, a white, flickering tail visible for miles in a fierce little line that, from far above, seemed to be consumed by the depths as it traveled toward the horizon. 
After that start to my day, I could still boot up Twitter and shoot verbal snark or engage in text streams with my friends. But in the real life around me, I was indulging in another mode of living. I was developing a strange tolerance for what I would have called boredom. Without the twin driving forces of actual need and the fear of missing out, time spent just sitting in an easy chair, sipping tea, and watching flames in the high-tech Danish wood stove suddenly seemed well spent.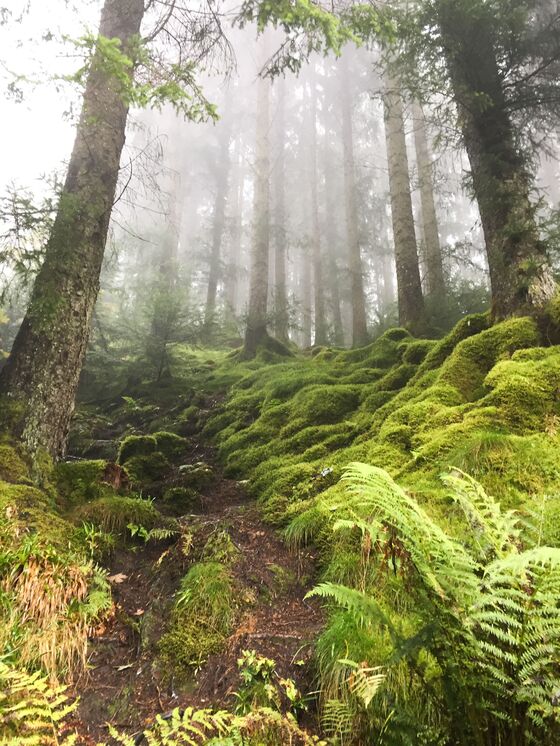 Technology is everywhere—blanket cell service, Teslas, automated recycling—and its North Sea oil prosperity means Norway could be operating on high speed as we do. But all that tech co-exists with traditions straight out of the 19th century. Norwegians keep their expectations for fun and amusement within easy reach. 
My grandmother was Swedish, and I inherited what I consider to be her Scandinavian addiction to brisk walks. The Norwegians take it to the next level. They are impervious to dismal weather. Every man, woman, and child owns waterproof pants and jackets with which to hike or bike, even in icy rain. The exertion it takes to withstand cold and wet amplifies and deepens the pleasure of the downtime indoors, by the fire. Families take great pride in rustic hytte (literally, "huts") passed down from generation to generation, kept just as granny and gramps left them, often without running water and heated with wood stoves.
I watched people find amusement in activities I found mentally anesthetizing, such as hours of cross-country ski races broadcast from mountainsides so shrouded in whiteouts that the figures barely registered as more than ghosts on the screen. Women knitted and invited each other over for "coffee and cake" in the early, dark afternoons. When the days got really short, people went to bed early.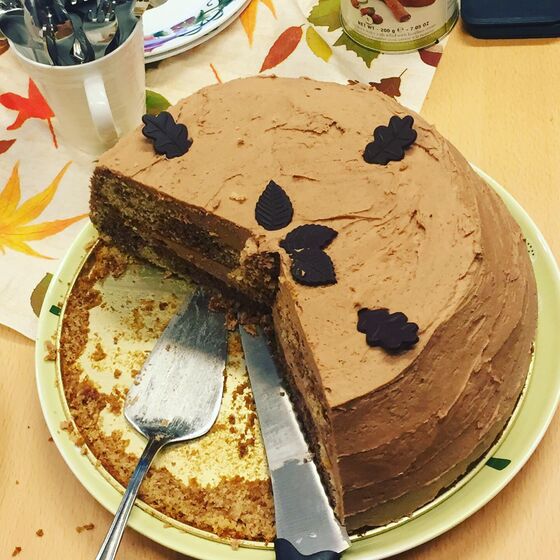 I attribute Norwegians' sense of contentment to traditions born of long winters and their more compassionate culture. Their female-friendly politics—both parents entitled to 12  months of leave after the birth of a child, subsidized public and private day care, mandated gender parity in employment and in boardrooms—are the opposite of ours, in which the toxically masculine, hypercapitalist, every-man-for-himself ethos is ascendant, and we have agreed to dispense with the social net. 
After only a few weeks into my trip, a knot loosened. A fever broke. I realized it one Sunday morning, when I woke up in my tiny eighth-floor studio—what I was calling my Nordic monk's cell—to the sound of my own laughter. Outside, church bells were gonging, stirring the air above the 24-hour Shell station, where the Arab refugee girls behind the counter popped premade buns into the oven at first light, the smell of cardamom wafting into my window. 
I'm not knee-jerk on the idea that women are inherently better at governing, but the pandemic has confirmed that countries with women in charge are handling the crisis better. The democratic socialism they preside over is an inherently gentler, more family-­friendly way of life. People who don't have to worry about losing their home to pay for cancer treatments, or don't have to worry about paying for college because tuition is free, are, I found, noticeably less anxious overall. By having more, they seem more satisfied with doing less.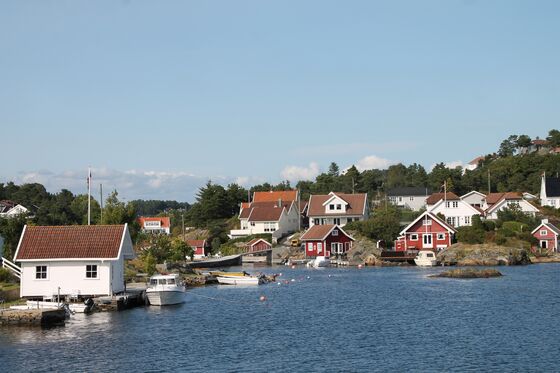 My first day back in the U.S., my senses were blasted by a cacophony of unfamiliar sounds—the aural wallpaper of panic, the sound of anxiety—in discordant America. I could feel the stress seeping back in. If you haven't heard it for a while, the frantic pitch of cable talking heads, or even just George Stephanopoulos and Robin Roberts's voices on Good Morning America, is shocking. 
Now that I'm back, I like to tell people, "I've been away," as 19th century neurasthenics once said of the Swiss sanatorium, "I've taken the cure." I fell in love with the prospect of doing nothing in the long dark evenings. 
In Norway, I discovered a new emotion I can best describe as "enoughness"—a neologism whose source I have yet to determine—alien to most New Yorkers. My tolerance for nonproductive activities increased. So did my appetite for solitude in nature, a transformation I have put to good use in pandemic social isolation—spring in a forested area upstate where I've been living in what we call here "the mud season." No, I didn't learn to knit. I wrote, listened to music, or watched Norwegian TV without understanding the language. In good weather or bad, I took long, long walks. Unlike the bored bard of Kristiansand, the Viking clanking his chains against the mundane, I felt liberated by the tranquil community and discovered a well of inner satisfaction in the passage of a kind of time that might not lead to either money or fame.