A Startup Takes a $292 Million Swing at Building Wireless Broadband
(Bloomberg Businessweek) -- The ideal way to connect people to the internet is to run a fiber-optic cable into their homes. When that's impractical, there are various options to use wireless networks as a substitute. The entire global telecommunications industry is focused on building 5G networks, which promise speeds rivaling those of broadband. The world's two richest men are backing competing efforts to beam down signals from tens of thousands of orbiting satellites, while Alphabet Inc.'s Google and Facebook Inc. have mothballed their plans to build networks of internet-transmitting balloons and drones, respectively.
Tarana Wireless, based in Milpitas, Calif., is working on another approach, with a novel way to direct wireless signals around obstacles. With sufficient computing power and the right algorithms, Tarana's antennas can send multiple signals to each customer, rapidly hop among the best-performing connections for each one, and combine them to strengthen the signal. The startup—if you can still call it that, given that it's been around for 12 years—has designed computing chips for exactly this purpose. "It's almost like magic," says Greg Wyler, a telecommunications veteran who has invested more than $30 million in Tarana. "You sort of have to stop time for a moment and do all the math."
Tarana's service can reach speeds of about 800 megabits per second, depending on how far customers are from the antenna and how many people are using each one. That's much faster than satellite internet and, unlike 5G, is intended primarily for home use, where family members spend hours online and don't want limits on data usage. Tarana's technology can also use wireless frequencies that don't require government spectrum licenses, allowing it to sidestep a significant cost of traditional wireless service.
Even in advanced countries such as the U.S., many suburban and rural areas have few good options for true high-speed internet. Tarana's technology has the potential to reach those populations, as well as users in countries that lack physical broadband infrastructure.
The company grew out of research conducted by engineers at the University of California at Berkeley, who saw advances in chip technology as the key to a wireless networking breakthrough. One of the company's founders came from a wealthy family in the Middle East, and his relatives invested $70 million in seed money.
Tarana struggled for years to make chips fast and cheap enough for its purposes. Still, it made enough progress to attract interest from investors. Along with Wyler, the company's backers include Khosla Ventures, EchoStar, and Prime Movers Lab. It recently raised $50 million, bringing its total funding to $292 million. This year, Tarana hired Basil Alwan, a former Nokia executive who joined its board in 2020, as its chief executive officer.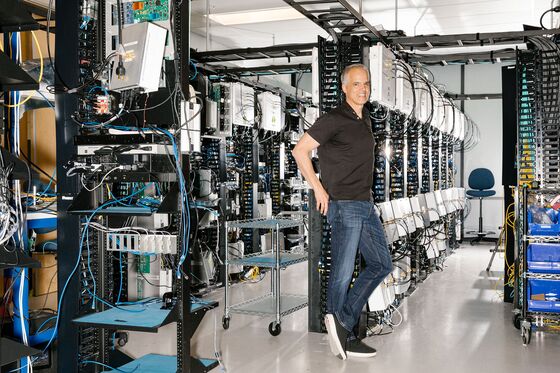 In a recent demonstration, Alwan took a reporter to downtown San Jose, where Tarana had a van parked on the street. The vehicle looked like something out of an FBI eavesdropping operation, with a bunch of computers inside and equipment poking out of the roof. Most significantly, from Alwan's perspective, it was surrounded by multistory buildings and was miles from the closest Tarana antenna. Yet the laptops in the van were able to receive data at speeds rivaling those produced by fiber cables.
Tarana now has to focus on commercialization, which will put it into competition with many deep-pocketed companies. "While they've done a lot of the hard work, this next part will not be easy and will require a lot of time and money," says Gabriel Brown, principal analyst at Heavy Reading, which does research on telecommunications technology. Alwan acknowledges that Tarana's business operations so far have been lackluster, but thinks the company is ready to shift to its next phase.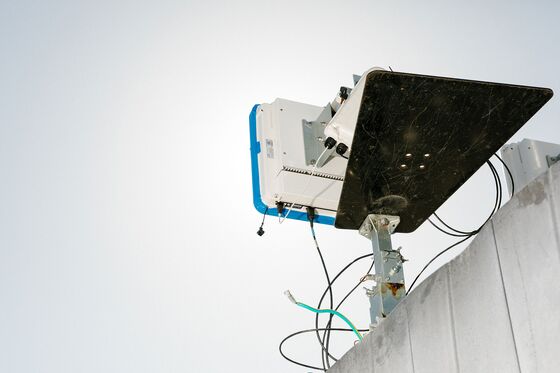 One of the company's first customers is MTN Group, a telecommunications company operating throughout Africa and Asia. It has been running a trial in South Africa, a country where about 5% of the 18 million households have fiber connections. Over the course of this year, MTN will sell the high-speed wireless service, which it calls Unlimited Air Fibre, to 25,000 customers in South Africa, and plans to expand to countries such as Ghana, Nigeria, and Uganda.
MTN sees the construction of new fiber-optic networks as a logistical nightmare and says such service is often too expensive for its African customers. "People have tried with fiber throughout Africa, and it has failed abysmally," says Calvin Collett, an MTN executive. "We need a wireless product."
Wisper Internet has also piloted the Tarana systems for rural Midwestern customers in the U.S. and expects to sell services ranging in speed from 100 to 500 megabits per second. Wisper sells other wireless service, but Tarana has impressed it the most because it doesn't stop working when there are physical objects between the antenna and the customer, according to Nathan Stooke, Wisper's CEO. "We have a hard time going through trees," he says.