Sunday Strategist: Ski Resorts Are Buried in More Than Just Snow
(Bloomberg Businessweek) -- This is a limited-time free trial of Sunday Strategist, a new subscriber-only weekly newsletter from Bloomberg Businessweek that takes an insightful look at the boldest business bets of the week.
Thanks to a blizzard of M&A cash and some huge bets, the $8 billion U.S. ski industry looks nothing like it did two years ago. Last year, some of the biggest players rolled up their resorts and formed Alterra Mountain Co., which sparked a buying spree from Vail Resorts, the market leader. The two of them now cover 58 winter playgrounds in North America.
What's fascinating about the ski business these days is the strategies its executives are stealing from Silicon Valley.
By consolidating, Vail engineered a network effect not unlike Amazon and Facebook, wherein its attraction increases with every skier it adds and each mountain it acquires. It made the relationship even stickier by selling a season pass that can be used at all of its properties—the lift-ticket equivalent of Prime membership. As Vail CEO and former PE wunderkind Rob Katz put it, "I wanted to find a way to bring resorts together where the whole would be greater than the sum of the parts."
Meanwhile, Alterra CEO Rusty Gregory has encouraged the resorts that it doesn't own to jump on its season-pass platform, cultivating an open-source system not unlike Apple and its apps. It splits the pass revenue with its partners based on where customers ski, and the entire ecosystem is stronger as a result.
"It's sort of self-fulfilling," explained Alterra strategy lead Adam Knox. "The bigger you are, the more free cash flow you can generate, the more you can pump back into the mountains—for better amenities, better facilities."
Vail has had to sharpen its game, but is also glad another ski empire is doubling down on the season pass. "Honestly, I like the fact that there's another big company out there," Katz said. "They may come up with some good ideas and innovations that we can replicate."
These strategic coups, however, may be too little, too late. Climate change and a generation of Baby Boomers heading for the big ski slope in the sky present an existential crisis. And there are only about 9 million skiers in the U.S.; that number probably doesn't scale much, no matter how much snow there is.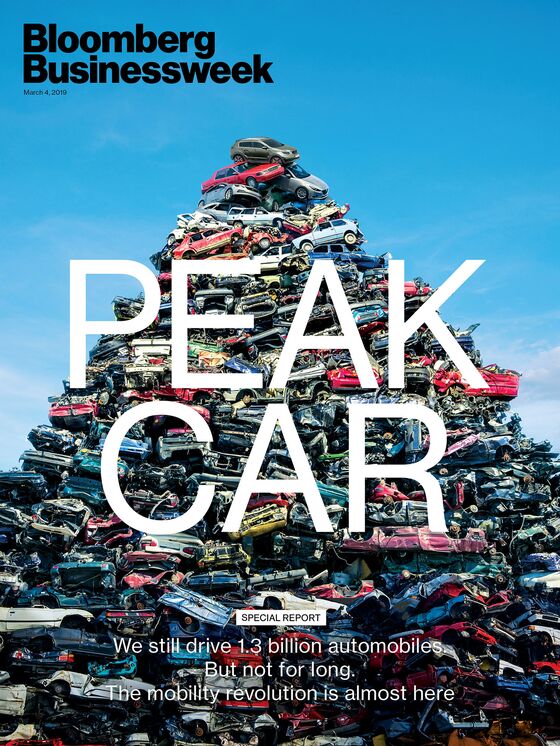 To contact the editor responsible for this story: Silvia Killingsworth at skillingswo2@bloomberg.net