Sunday Strategist: Kraft Heinz Can't Cook or Shop
(Bloomberg Businessweek) -- This is a limited-time free trial of Sunday Strategist, a new subscriber-only weekly newsletter from Bloomberg Businessweek that takes an insightful look at the boldest business bets of the week.
Kraft Heinz took a $15.4 billion write down on the swooning value of some of its biggest brands this week. The prevailing narrative? Tastes are changing. Indeed, Kraft's corporate pantry looks like a Cold War cupboard: Kool-Aid, Jell-O, Stove Top and Cool Whip.
The success of any C-suite depends on answering one question over and over again: build it or buy it? Building up a slug of goodwill reflects the former (and arguably lazier) choice. It's also a popular one of late. In 2017, public companies in the U.S. added $319 billion of goodwill, and it now represents 15 percent of all assets at those companies—60 percent more than it did five years ago. Not surprisingly, there's plenty of evidence that companies that take goodwill write-downs get worse before they get better.
More concerning than waning ketchup sales is that Kraft may no longer be that great at the "build it" strategy—what Silicon Valley calls innovation and Chicago's food giants call "protein science." While Kraft pitched packaged Americana, smaller rivals started more on-trend fare, including Annie's organic pasta, Diamond Foods Kettle Chips, RXBar protein bars and Justin's peanut butter packets. Not only did Kraft fail to cook up those brands in-house, it failed to buy them before its rivals like Kellogg and Hormel. Meanwhile, Kraft was trying to drive results with financial recipes: mega-M&A followed by cost-cutting. The company also came up with a bold idea for...shifting the way its products are grouped on store shelves.
The one thing Kraft got right this week was taking its lumps quickly. The recent quarter was going to be pretty gross anyway, with or without a $15 billion surprise. The company had to tell investors about an SEC investigation into its accounting as well as a plan to axe its dividend. Not even Cool Whip can make that go down easy.
Businessweek and Beyond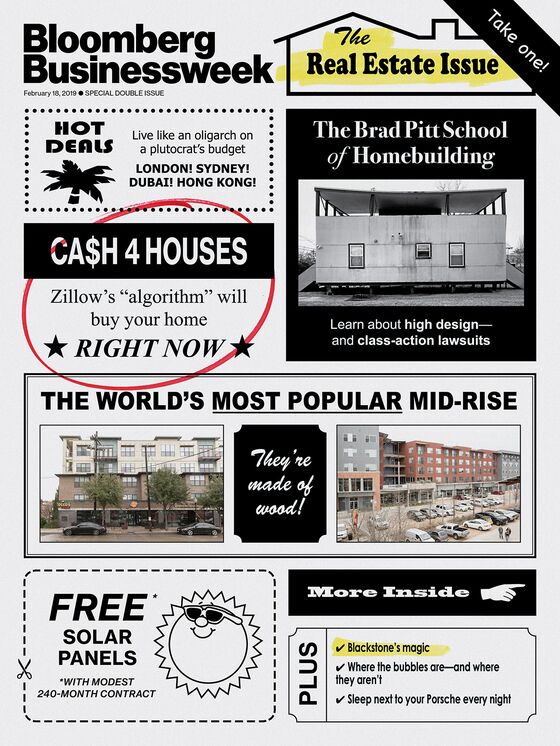 To contact the editor responsible for this story: Silvia Killingsworth at skillingswo2@bloomberg.net