Substack's Newsletter Revolution Is Coming to Your Inbox
(Bloomberg Businessweek) -- The idea behind Hamish McKenzie's startup, Substack Inc., seems pretty modest. The company makes tools to help writers publish email newsletters, earning money by taking a 10% cut from those who charge their subscribers.
The company has been around since 2017, but it's gained momentum in the past year. The number of paid subscriptions is more than 500,000, and the top writers make well over $1 million annually. As big-name journalists including Vox co-founder Matthew Yglesias and tech writer Casey Newton have abandoned their jobs to start Substack newsletters, the tiny company has turned into a real-world illustration of a venture capitalist's fantasy about the future of media. In that dream, creators become little industries to themselves, using new tech platforms to outmaneuver the sluggish companies they once had to rely on for paychecks. "Absolutely amazing that 15 people with a vision and a clean, thoughtful product fundamentally altered the way we think about media," Mike Solana, a vice president at the investment company Founders Fund, tweeted in September.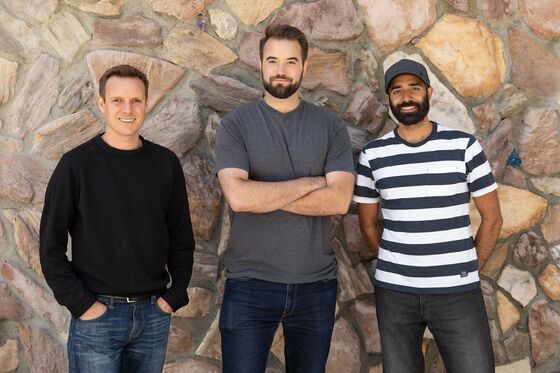 The unbridled enthusiasm has led to a predictable backlash. What happens to already weakened newspapers and magazines if their staff is unbundled into individual writers? Are newsletters threatening to undercut journalism—and democracy—as we know it?
McKenzie says his company shouldn't be at the center of this fight. "We're too early on in the transition for everyone to have such strong heated opinions," he says. "The kind of hype around it is so much greater than we have sought to stoke."
But the debate seems likely to continue, and not only because the media industry is always eager to go public with its existential dread. Substack is part of a broader wave of services where creators receive direct payment from their audience, whether that means using Patreon to connect with people who want to hear music or OnlyFans to interact with admirers who want something more intimate. For those who believe the future is subscribing to people and not to newspapers, Substack is onto something big.
As with the YouTube stars and Instagram influencers before them, people hoping to make a living from newsletters will likely land somewhere along an unforgiving distribution curve. The top writers will earn large amounts of money, the same way a few people have gotten rich from dog-toy testimonial videos or ice skating TikToks. Then there will likely be a much larger group of writers who languish, making almost nothing.
Substack isn't the only one seeking to attract newsletter writers. On Jan. 26, Twitter Inc. announced it had bought Revue, a rival startup, and said it was cutting its commission to 5%. Facebook Inc. is also working on newsletter tools, according to the New York Times. McKenzie has compared the social media companies' efforts to those of carmakers and oil companies trying to be more environmentally friendly, but also says he welcomes the competition.
Substack's other co-founders, Chief Executive Officer Chris Best and Chief Technology Officer Jairaj Sethi, handle operations and engineering. But McKenzie—a former tech reporter and freelance writer—has usually been the public face. His experience freelancing shaped the company's vision as a way to serve those who toil alone in precarity, hassling editors to send assignments or put late checks in the mail. "I wanted to make a better world for independent writers," he says.
McKenzie's appeal to writers is that he understands how they suffer. He covered Tesla Inc. and Elon Musk for the tech site PandoDaily, and Musk hired him in January 2014 as the carmaker's "lead writer." McKenzie left after a year and began cranking out a manuscript about the electric car industry, working in a one-bedroom apartment in San Francisco, in a small space accessible only by ladder.
As the publication date neared, legal concerns reshaped the project and delayed its release significantly. "It's a lonely, isolating, tortuous journey being an author," McKenzie says, "writing about tricky subjects and feeling legally exposed." The grueling process contributed to one of the nontechnical aspects of Substack's platform: a legal defense fund for its writers.
The company is modeled on Stratechery, a tech analysis blog and newsletter where most content is available only to paying subscribers. For his part, Ben Thompson, Stratechery's creator, says he has no need for its services. "I value independence and would personally never be interested in a Substack-type solution," he writes in an email. Thompson's dismissal points to one of Substack's biggest challenges: persuading writers to continue splitting the revenue when there are other, cheaper ways to do the same things.
Recruitment falls to McKenzie, who plies his top targets with charm offensives and large advances. Anne Helen Petersen, who left BuzzFeed last summer to run a newsletter called Culture Study, says McKenzie reached out to her every six months for several years and offered to fly to visit her in Missoula, Mont., before she finally agreed to take an advance and start a paid newsletter.
As it poaches writers from other jobs and chooses which ones to feature on its homepage, Substack seems to be moving steadily toward becoming a publication in its own right. McKenzie rejects this characterization. "We're not commissioning editorials, or having people write for Substack the brand, or editing or employing writers," he says. "We're helping people with their writing businesses."
Petersen says she does feel as if she's working for herself rather than Substack. In addition to her newsletter, she wonders how to offer her subscribers occasional long-form pieces with magazine-style photography and editing. "The dream would be for me to be able to then pay that editor, for me to be able to pay a copy editor, for me to pay freelancers to write pieces on the newsletter," Petersen says. "But I start to laugh when I think about that. Because then you're just an editor-in-chief of a publication."
 
Read next: Rock Stars Are Making Fortunes Cashing In on Their Old Songs