Stretched and Stressed by Outbreak, African Doctors Push Back
(Bloomberg Businessweek) -- For as long as she can remember, Bilqis Muhammad wanted to be a doctor. At age 34, she works in the emergency room of a hospital in Zaria, a city of 400,000 in the grasslands of northern Nigeria. Though she frequently has to put in overtime to make up for staff shortages, in seven years on the job she's always showed up for work, no matter how tired or frustrated she was. The novel coronavirus pandemic has changed that.
On June 15, Muhammad joined thousands of Nigerian physicians in a strike to highlight the dangerous conditions they face in the outbreak, which has infected more than 250 doctors in Nigeria and killed at least 12. The union says staff lack sufficient protective equipment, haven't received promised overtime bonuses, and have been shaken down by police while commuting during the lockdown. "We're putting in our best in the Covid response," says Muhammad, a union leader in Zaria. "And the government isn't ready to give us adequate protection."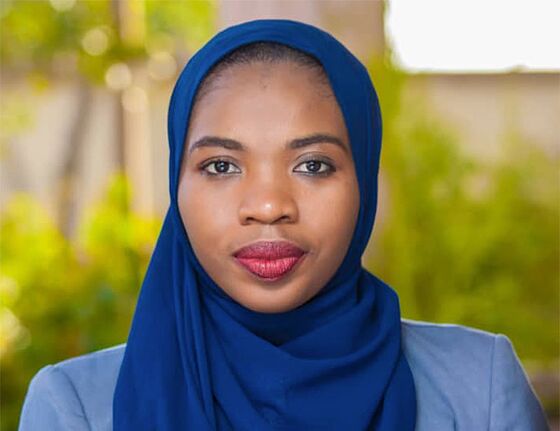 Across Africa, doctors are pushing back against the risks they're being asked to shoulder in the pandemic. In Sierra Leone, physicians are refusing to treat coronavirus patients until the government provides them with promised "hazard pay." In Ivory Coast, a half-dozen unions representing medical staff threatened to walk out in April to protest a lack of protective clothing and equipment, but they called off the strike when the government agreed to conditions neither side will disclose.
In Kenya, several health-care unions have threatened to strike if the government doesn't better protect them. "Our members are given one mask for a 16-hour shift," more than three times as long as they're supposed to be worn, says Seth Panyako, secretary general for the Kenya National Union of Nurses.
The frustration is palpable as physicians across Africa struggle with the virus in a region that is home to only about 3% of the world's health-care workers and less than 1% of its financial resources. World Health Organization representatives in the region say almost 1,000 health professionals in Africa have been infected with Covid-19—as many as 10% of workers in the sector in some countries.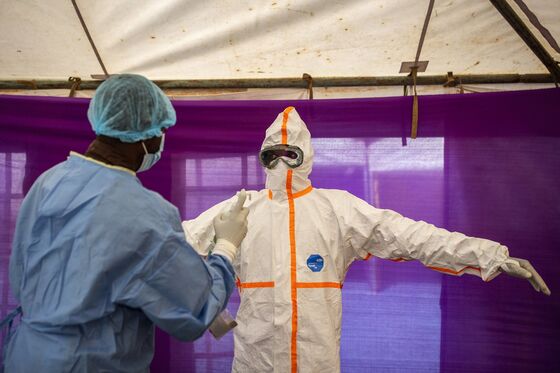 In Guinea-Bissau, where 9% of the country's 2,000 health workers have tested positive for Covid-19, hospitals overflowing with coronavirus patients are running short of oxygen and ventilators. In Liberia, which lost about 8% of its medical professionals to Ebola a half-dozen years ago, and where the only properly equipped treatment center is the military hospital in the capital, some doctors say they haven't been paid since January. Worse, just as the virus was accelerating, the government laid off about 4% of its health-care workers to meet budget-cutting measures to qualify for an International Monetary Fund loan; remaining staff are struggling to keep up.
The health-workers' union is negotiating for improved conditions and better protective gear, says Deemi Dearzrua, a union secretary in Monrovia, the capital. "It's like sending soldiers to the front line without bullets," Dearzrua says. "We're repeating the mistakes from the Ebola outbreak."
But it's in Nigeria—Africa's most-populous country—that medical staff have been the most vocal. The National Association of Resident Doctors says police and other security agents have berated, assaulted, and extorted payments from members on their way to work, even though the government said people rendering essential services were exempt from curfews. The doctors say it took three months for the government to send protective gear, and Muhammad says she and her colleagues ended up buying it themselves.
Some 14,000 of the union's 18,000 members joined the seven-day strike, but on June 22 they went back to work under pressure from the government. Information Minister Lai Mohammed said the doctors have been paid everything they asked for and sharply criticized them for betraying the trust of patients. The walkout "clearly negates the Hippocratic Oath," Mohammed said in a statement, "putting many lives at risk." Muhammad, the Zaria ER doc, says that so far, everything the government has offered remains "in the realm of promises." She says medical personnel will give the government a month to meet its obligations before deciding whether to renew the strike.
While Muhammad was concerned for patients, she fretted that remaining at work without adequate protection would only endanger her life and those of the people she's caring for. The squalid conditions in her hospital mean that some days she must perform surgery by the light of cellphones, due to power outages, and she says a classmate died recently after contracting Covid-19 while on duty. At her own hospital, 13 colleagues have been infected. "It's come so close to us," she says. "It's scary to think that you are going to see patients without protection." —With LeAnne De Bassompierre, David Herbling, Katarina Hoije, Pauline Bax, and Gordon Bell
 
Read next: The Pandemic's Worst-Case Scenario Is Unfolding in Brazil