Spotify to Musicians: Let Us Be Your Label
(Bloomberg Businessweek) -- "Via" Mia Coleman was singing on American Idol at age 17, backing up rapper Anderson .Paak a few years later, and, at 28, still looking for her big break. When she released her first single, Lie, under the name Viaa in the summer of 2017—the extra "a" meant to help her stand out—Coleman had a tough time cutting through the noise. Lie has garnered about 60,000 listens on Spotify, earning her enough to, say, buy a couple of meals and a toy for her black pug, Rex. Luckily for her, she says, one of those listeners was Spotify Technology SA executive Angie Romero, who liked what she heard.
Romero referred Coleman for a new company program that allows a handful of acts to upload their music directly onto Spotify. The service promotes these chosen musicians to its 191 million listeners just as it would major-label artists—because, without quite saying so, Spotify is acting as the label. Coleman now has a direct relationship with the leading paid music service and, without a third party involved, collects a larger share of her royalties. The first song she released under the program, Run Around, has been her biggest success by far, topping 1 million listens in the year since its release and earning her a couple thousand dollars, based on the rough per-stream rates published by the industry blog the Trichordist. "It's an all-around positive for me," she says between sips at a Hollywood coffee bar. "I have complete control. I have more money. I choose how I get branded."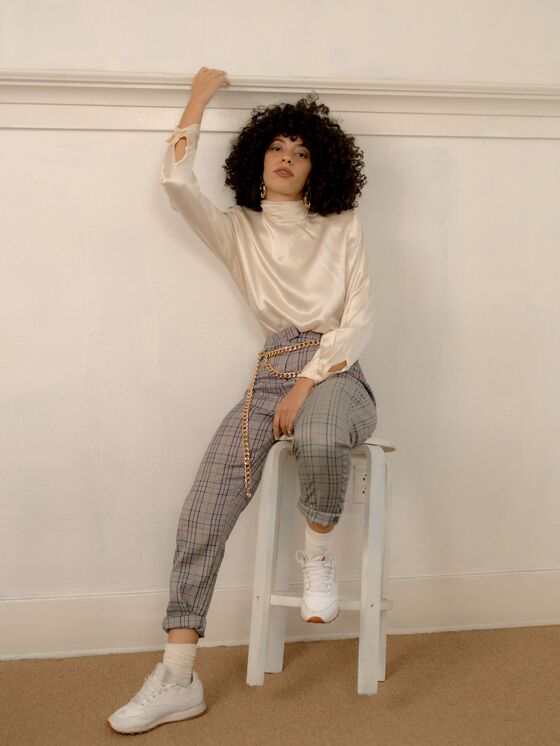 This is Spotify's plan to reshape the music business in its image. For decades, artists have relied on record labels to help them get airtime on radio and TV stations to sell albums. The year's 10 best-selling albums were all released or distributed by a major label. But now that streaming accounts for 75 percent of the U.S. market, the world's largest, Spotify is betting that can change. The company, which declined to comment for this story, helps artists release music on their own, submit songs for popular playlists, track their royalties, and promote concerts. "The old model favored certain gatekeepers," Chief Executive Officer Daniel Ek wrote in a letter to investors earlier this year. "Today, artists can produce and release their own music."
A year in, other early participants in Spotify's direct upload program have bolstered Ek's case by taking on much of the labels' traditional responsibilities themselves. Noname, a rapper and poet from Chicago, got herself on the cover of Fader magazine and a spot on The Late Show With Stephen Colbert. Haitian DJ Michael Brun's agent got him booked at popular music festivals Coachella and Ultra without a label pushing his music into the world. The New York rock trio VHS Collection makes $10,000 to $15,000 a month from two extended plays (EPs), enough to fund the recording of their debut album and an upcoming tour, according to guitar player Conor Cook. "Spotify is how we've built our entire business," says Cook, estimating that 80 percent to 90 percent of fans discovered the band there.
Of course, the direct upload plan isn't altruistic. Spotify, which is on track to lose more than $170 million this year, pays out more than 70 percent of its monthly sales to rights holders. The direct upload system ups Spotify's take even as it delivers 50 percent to the artists, who'd typically get more like 15 percent to 20 percent under the old system.
Industry experts say the labels don't have much reason to worry. Hiring staff to service every artist everywhere would require Spotify to invest billions of dollars and take on thousands of new employees. Even if the company could afford to do that, the majors are sitting on copyrights for millions of popular songs, and their contracts with Spotify prevent it from competing to sign acts. But Spotify could take a page from another service, SoundCloud, and sell a bundle of marketing and distribution services, says Jeff Ponchick, co-founder of distribution company Repost Network Inc.
Coleman says Spotify should indeed do more, including adding social media, links, and photos to her page, or putting her poppy R&B tracks on more relevant playlists. "The things they said they'd do, they didn't all follow through," she says. Still, she adds, having a direct relationship with Spotify has provided visibility she wouldn't have gotten otherwise. "They said I could stop this whenever I want. I just haven't chosen to."
To contact the editor responsible for this story: Jeff Muskus at jmuskus@bloomberg.net, Nick Turner