Snow Farming May Be the Key to Saving Europe's Ski Industry
(Bloomberg Businessweek) -- The world's best skiers demand the world's freshest snow. But this December, when reigning Olympic giant slalom champion Mikaela Shiffrin kicks out of the starting gate in the women's Alpine Skiing World Cup in France's Courchevel, she'll be racing on a surface left over from the previous season.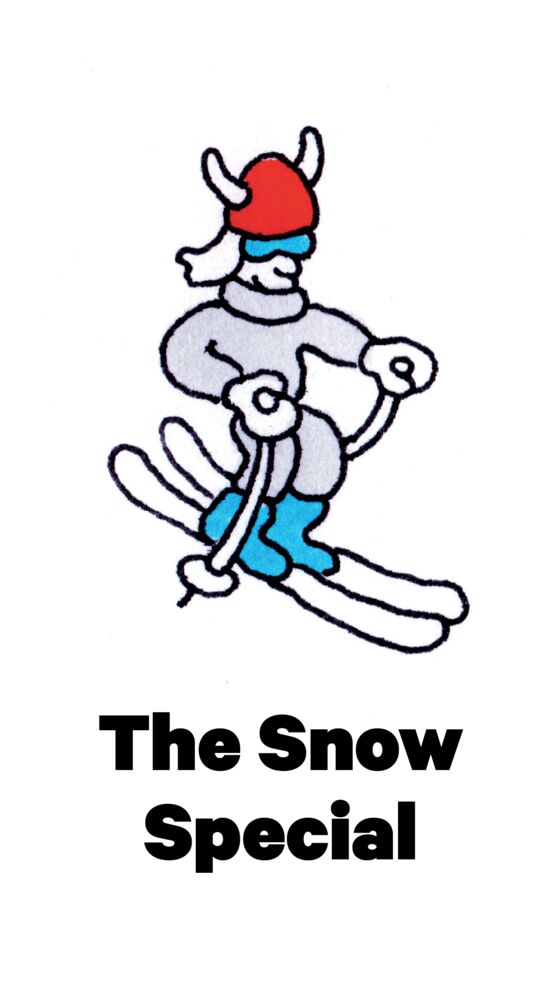 Perhaps "left over" is too harsh. "Harvested" may be more like it, considering that the buffed-to-perfection course will be possible only because of a new technique called "snow farming" that's being employed across the Alps. Faced with rising temperatures, European ski resorts are preserving last year's snow by storing it under tarps. It's a low-tech way to start the next season with an inherited base and colder ground temperatures—that's key if they want skiers on the mountain before Christmas.
" After an outstanding winter with huge snowfalls, the idea was to test snow farming," says Courchevel spokeswoman Elodie Guignard. "It took us three days to install the whole conservation system."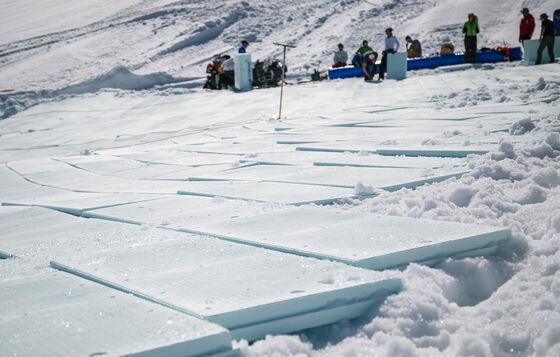 At Courchevel, the end-of-season bounty amounted to roughly 700,000 cubic feet of snow that was groomed and raked into place on the mountain before being covered up with reflective insulation panels and strong, water-resistant tarps; the hope is that 75 percent of it will have survived Europe's brutally hot summer when it's uncovered on Dec. 8.
If previous attempts at snow farming are an indication, Shiffrin and her counterparts have nothing to worry about. Since 2008 the posh Swiss ski resort of Davos has been burying snow slopeside under sawdust, which has cooling and protective properties, before redistributing it across the mountain months later. At Austria's legendary Kitzbühel resort, snow farming has been so successful that it's stretched the ski season from as early as mid-October to May. It costs about $165,000 a season. "Snow farming is our life insurance," says Josef Burger, chief executive officer of Kitzbühel's lift and snowmaking operations. It's taken so seriously, drones monitor the foil-covered reserves all summer.
In a business that's dependent on having a strong holiday week between Christmas and New Year's, being prepared is essential. And with the looming threat of climate change, snow farming will take on increased importance; according to a 2017 climate change study by the Cryosphere, a journal of the European Geosciences Union, the Alps could see as much as 70 percent less snow by the end of this century.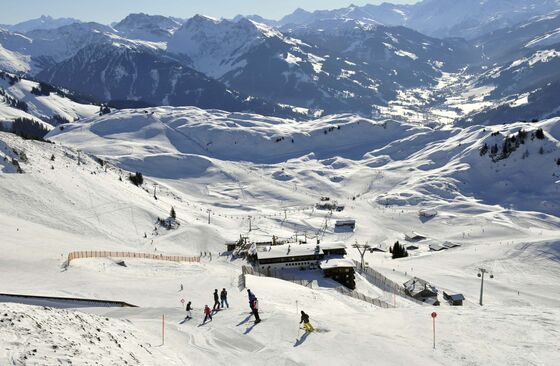 But preserving snow isn't the only stopgap being tested throughout the Alps. In Austria a startup called Neuschnee GmbH is focusing on snow quality rather than quantity. Its energy-efficient "artificial cloud" technology, currently being tested in the Tyrol region, uses a chilled and humidified chamber to create "natural" ice crystals out of water droplets, which are then blasted out onto the slope. The result? A light, fluffy powder that mimics the very best of Mother Nature.
"We can't bend physics, but by installing a cooling system we'll be able to produce snow at close to 32 degrees Fahrenheit," says Neuschnee CEO Michael Bacher. Considering that traditional snowmaking systems work properly only below 23F—and produce icy granules—the technology stands to vastly improve mountain conditions even in warmer winters. White Christmases, indeed.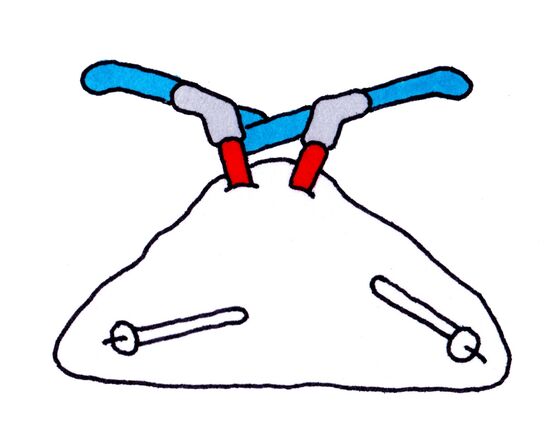 To contact the editor responsible for this story: Chris Rovzar at crovzar@bloomberg.net, Nikki EksteinJustin Ocean