Snap Faces an Uphill Battle in Brazil
(Bloomberg Businessweek) -- As a law student at Brazil's Universidade Federal do Maranhão in 2014, Thaynara Oliveira Gomes found that posting videos on Snapchat was a good way to relieve academic stress and feel less alone. The twentysomething quickly built a following, appealing to viewers with her charming accent, from the Brazilian coastal city of São Luís. By 2016, with more than a million followers, Oliveira Gomes had become the most famous Snapchatter in Brazil. Being an influencer had its perks—she was making more from touting brands to her followers than she would have earned as a lawyer.
But there wasn't any growth potential for Oliveira Gomes on Snapchat. The app's designers built it first for iPhone users, yet most people in Brazil own Android devices and the Android version was buggy and hogged data. Instagram introduced its Stories video feature soon after Oliveira Gomes gained her millionth follower, so she decided to post her videos there. Today she has 3.4 million Instagram followers and no longer uses the app that made her famous.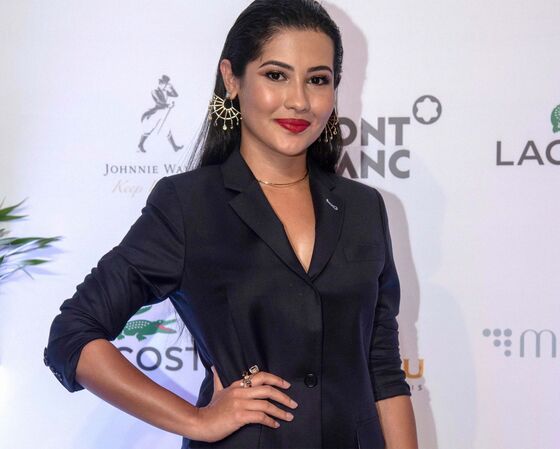 On April 8, Snap Inc. unveiled a version of its Android app that it says fixes the bugs that have slowed user growth. Optimism for the new app has pushed the shares up more than 117 percent this year. But in some high-growth countries such as Brazil, analysts say, the platform may never recapture user interest on a wide scale, especially given the pace of its competitors' growth. Since 2016, Snapchat's user base has grown 25 percent in Brazil, to 9.3 million, while the number of Instagram users in Brazil has increased by 44 percent, to 64.4 million, according to EMarketer data.
Oliveira Gomes's move prompted her fans to do the same. Julianne Cesar started to follow the Snapchat celebrity in 2015. "I used to spend all my internet data with her," says Cesar, 23, who is also from São Luís. Instagram's Stories product "sounded weird," Cesar says, but she also decided to try it.
"Snapchat lost the opportunity to build its user base among Android users," says Debra Aho Williamson, an analyst at EMarketer.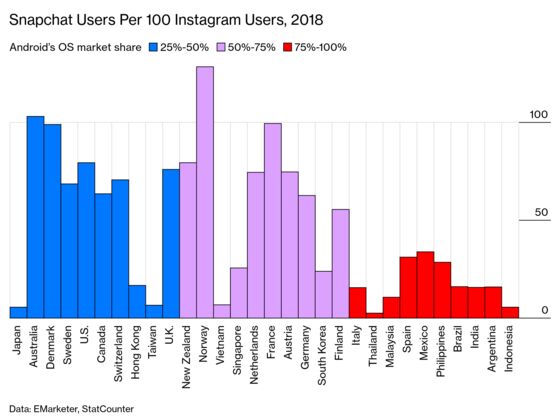 A person familiar with the company's strategy says that while Brazil is important in the long term, it's not a priority for 2019. The company will first focus on India, a bigger market, by offering translations of more languages and creative tools tied to many holidays. In Android-heavy countries, the source says, Snap wants to get people hooked on a key feature: disappearing messages exchanged between close friends. But the company might also have trouble on that front: Facebook's WhatsApp messaging tool has 120 million users in Brazil.
Sitting in a São Paulo hotel lobby recently, Oliveira Gomes through a translator says her biggest potential audience right now is on Instagram. As one of the millions of WhatsApp users, she says she's not likely to switch to Snapchat for direct messaging—she sees that platform appealing mostly to teens.
Oliveira Gomes hops out of her seat when, for the fourth time in an hour, a passing fan stops and asks for a selfie with her. She smiles, gives the stranger a hug, then strikes an Instagram pose.
To contact the editor responsible for this story: Dimitra Kessenides at dkessenides1@bloomberg.net, Jillian Ward