The Pandemic Cocktail Habit Behind NYC's Booze-Free Bottle Shop
(Bloomberg Businessweek) -- Like so many people sent home from the office at the onset of the pandemic, Douglas Watters added a new ritual at the end of his workday: making and drinking cocktails. But the marketing executive quickly realized his rising alcohol consumption wasn't compatible with his interest in health and fitness, so he started preparing his tipples sans booze. And within a few months, his fascination with the burgeoning "sober curious" movement turned into a business.
A year ago, Watters opened Spirited Away—New York's first booze-free bottle shop. He had no prior experience in retail, but managed to take advantage of falling commercial rents as businesses closed, opting for a short-term lease on a storefront on Manhattan's Lower East Side to sell his selection of nonalcoholic spirits.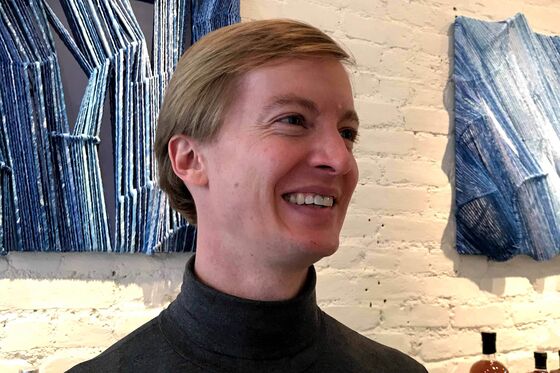 Watters began with about 70 products, and by summer he'd doubled his selection and started running out of display space. With growing sales and happy customers, he quit his job at Bank of America Corp. to run his venture full time. The 39-year-old entrepreneur is now preparing to open a bigger, more permanent shop a few blocks uptown, in the Nolita neighborhood, where he'll also consult with nonalcoholic (NA) brands to help them distribute their products to hospitality venues. "I still go into restaurants and bars and ask for NA options and get met with blank stares," Watters says. "That's another opportunity."
Here are some tips from the Spirited Away founder for other would-be entrepreneurs:

Understand your market. "The headlines in 2020 were all about how people were drinking way more alcohol due to the pandemic, but if you read into the details, you saw that even though people were drinking more at home, they were drinking much less at restaurants and bars. So net/net, people were actually drinking less booze. And drinking more at home bodes well for a retail bottle shop."
Curious about the alcohol-free movement, Watters started looking into Seedlip, the English maker of zero-proof spirits that was acquired by drinks giant Diageo Plc in 2019. He read Good Drinks by Julia Bainbridge and The Sober Curious Reset by Ruby Warrington, and started researching other alcohol-free brands. When New York began reopening in summer 2020, Watters sought out founders of locally created spirits and scoured the city for nonalcoholic bottle shops. But most brands were only available online, sparking the idea for the store.
The alcohol-free market "was catalyzed in a big way in 2020," Watters says. "It's not so niche anymore."
Get creative to boost sales. "Most New Yorkers were open to the idea of nonalcoholic alternatives to fine spirits, wines, and beers," he says. "But I also learned that a lot of the target audience wasn't even aware of the category." To draw in customers, he asked artist Chellis Baird to hang a few works on the walls. "We began to think of it as a bottle shop cum microgallery," he says.
Don't shy away from risk. "For retailers the curse of 2020 was that people were, rightfully so, hesitant to be out and about," Watters says. Online shopping increased as people sought to minimize their exposure to Covid-19, so opening a store "might seem foolish," he says. The good news: Retail spaces that would've been far out of his price range were suddenly affordable. "And the owners were much more flexible," he says. "It was a relatively inexpensive way to test my concept."