Skin-Whitening Products Are Still Big Business in Asia
(Bloomberg Businessweek) -- The Black Lives Matter protests of 2020 also put a spotlight on marketing pitches and consumer products with racist or colorist legacies around the globe. Some companies in the U.S. responded by dropping Aunt Jemima, Uncle Ben's, and other racially charged brands. In the cosmetics world, however, not much has changed. A popular commercial on the YouTube channel of French cosmetics giant L'Oréal SA's Garnier skin-care brand in Thailand shows how its Sakura White masks and creams can help women achieve "Korean pinkish skin" in only a few steps. "It'll transform dull skin to bright-pink color in just seven days," a woman says in Thai, her smile growing wider as her skin transforms from dark to light. The video has had 11 million views.
Skin whitening in Asia is big business. From Japan to India, pharmacies and department-store cosmetics counters peddle all sorts of body moisturizers, face creams, and serums that promise to whiten users' skin, playing off a traditional belief that a light complexion denotes status and wealth because people with fairer skin can afford to stay inside instead of toiling for hours under the sun.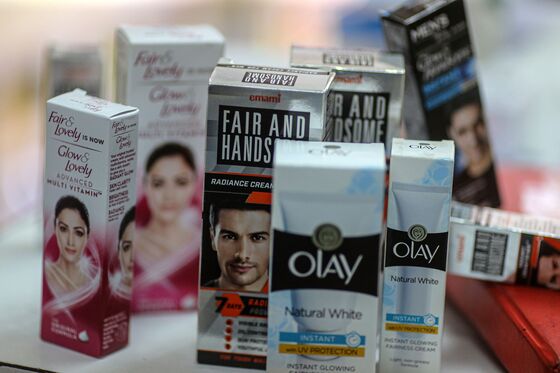 Abandoning the whiter-is-better marketing pitch hasn't been as straightforward in Asia, largely because the products are so popular there. Skin whiteners accounted for about 80% of India's $1 billion market for moisturizers in 2019, reports Euromonitor International. The global market for skin lighteners was worth $8.6 billion last year, according to Global Industry Analysts Inc.'s StrategyR, a research company in San Jose, which forecasts demand reaching $12.3 billion by 2027.
"Individuals who have fairer skin are more acceptable when it comes to career or marriage," says Sujata Chandrappa, an aesthetic-medicine specialist and founder of R3 Clinic, a skin and hair treatment center in Bengaluru. "Desire to have fairer skin is deep-seated."
Some companies have tried to finesse the issue by getting rid of the offending brands while keeping the products. Unilever Plc last year dropped the Fair & Lovely name in India and replaced it with the more neutral-sounding Glow & Lovely. Neutrogena, the skin-care brand owned by Johnson & Johnson, dumped its Fine Fairness line and replaced it with Bright Boost. And last year, L'Oréal said it would remove words such as "whitening" and "lightening" from its skin products.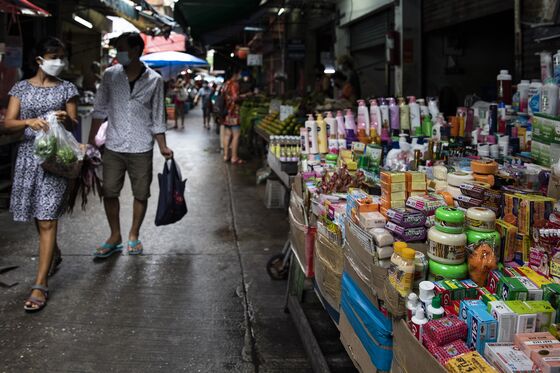 Yet many brands continue to market their products as skin whiteners. L'Oréal's Chinese-language website in Hong Kong assures consumers its products will give them skin that's "white and flawless," and the company's English-language site in Singapore has a special section for skin-care whitening "to give you the fair, flawless complexion you desire." Hamburg-based Beiersdorf AG still sells Nivea whitening body lotions in India.
L'Oréal is introducing the word "brightening" to describe its products, the company said in a statement. Beiersdorf has "started to cease products and communications which do not embrace the complexions of our diverse consumer base," says a spokesperson. In a statement, Johnson & Johnson said conversations last year showed that some of its product names or claims "represented fairness or white as better than your own unique skin tone. That was never our intention—healthy skin is beautiful skin." The company says it replaced its two fairness product lines with Bright Boost, which uses ingredients "to boost the skin's natural renewal process for brighter, more-even skin tone."
Despite promises of change, critics say, the continued marketing of such products shows multinationals are expecting to still profit by equating beauty with whiteness. Unilever's rebranding of its skin cream is "just a big farce," says Kavitha Emmanuel, founder of Dark Is Beautiful, an Indian advocacy group against colorism.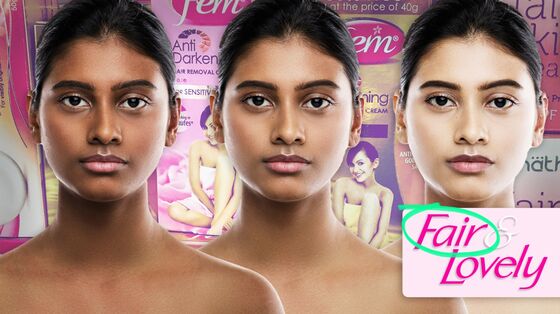 Hindustan Unilever Ltd., the Indian unit, didn't respond to requests for comment. But Unilever signaled it's made a pivot, announcing in March that it would refrain from digitally altering anyone's skin color in its advertising. "We are committed to tackling harmful norms and stereotypes and shaping a broader, far more inclusive definition of beauty," Sunny Jain, president of beauty and personal care for Unilever, said in a statement.
The company used to heavily market its fairness cream in India with promises of improving women's job and marriage prospects. A recent Olympics-themed campaign featured women doing parkour stunts and lifting weights. Another recent spot showed a dark-skinned rapper asking not to be judged for her complexion. And Glow & Lovely packages don't include the before-and-after comparisons of skin tones used on Fair & Lovely boxes.
Customers in India have stuck with Unilever's renamed brand. Sales of Glow & Lovely and its other beauty and personal-care brands grew 13% in the second quarter from a year earlier.
Over time, brands will need to adjust as consumers rethink their beauty standards, says Pavida Pananond, a professor of international business at Thammasat University in Bangkok. Especially during a pandemic—when so much of life has gone online and indoors—Gen Zers are less concerned about proving their ability to stay out of the sun. "Being tanned now reflects an outdoor, healthy lifestyle," she says, "which is a more modern concept and outlook toward beauty." —With Olivia Tam