Six Offbeat Sports That Should Be Added to the Winter Olympics
(Bloomberg Businessweek) -- It's only been 68 days since the Olympic torch stopped shining over Tokyo, and yet the Winter Games in Beijing are less than four months away. The doubleheader is a rare silver lining from the pandemic—and reason for sports enthusiasts around the globe to celebrate, even if they largely can't attend in person.
The Winter Games, which start on Feb. 4, have in some ways already begun. Test events for sports such as speedskating are underway in the facilities to ensure that stringent Covid-19 protocols—like forcing athletes to wear all-day temperature monitors and give interviews from behind plexiglass—will successfully prevent the mingling of delegates from 95 nations from becoming one big superspreader event.
The safeguards are even stricter than those during the Summer Games in Tokyo, which went off mostly without a hitch. Some 400 cases were recorded among the more than 11,000 people staying in the Olympic Village, netting a positivity rate of just 0.03%. That means the Winter Games should allow fans to spend more time with storylines about athletic prowess and international goodwill than with how China is handling public-health concerns.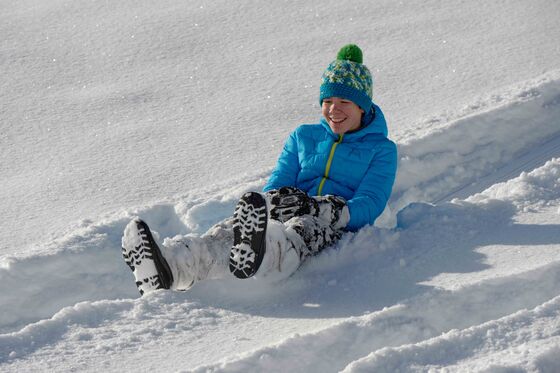 Beijing has added venues and repurposed them from the 2008 Summer Games—the famed "Bird's Nest" stadium will hold the opening and closing ceremonies (but no competition), and the swim center known as the "Water Cube" will be reborn as the "Ice Cube" to be used primarily for curling. 
There will be an all-time high of 109 events that can be loosely grouped into four major disciplines: snow and ice sports, skiing, and sliding. The theme, officials have said, is a "joyful rendezvous upon pure ice and snow." 
But whereas Japan added several high-profile events—karate, skateboarding, sport climbing, surfing, and baseball among them—China's lineup is mostly tried-and-true. Officials are touting seven sports that are technically new: a women's monobobsled event, a short-track mixed-team speedskating relay, a ski-jumping mixed-team event, a freestyle-skiing big-air competition (now for both men and women), an aerials mixed-team skiing event, and a snowboard cross-mixed team competition. Most of the additions just include women in the mix, but the focus on gender balance should have happened a long time ago. 
So here are a few ideas we'd propose to the International Olympic Committee if they'd really like to host some out-of-the-box winter sports excitement—and where to try them out for yourself. 
Snake Gliss
The French resort of Val Thorens is among the latest to introduce this group activity in which each person's feet hook into the backrest of the sled in front of them. Together, they form the vertebrae of a "snake sled" that barrels down a slope like a conga line on ice.
Zipflbob 
In Austria's St. Johann in Tirol, this ever-so-slightly elevated version of sliding on a shovel—it's a plastic bucket seat with a tiny handle for "steering"—will be a key part of the inaugural Dirndl and Lederhosen Winter Games in March.
Beer Carrying
What's more entertaining (or strenuous) than the competitive German après-ski spectacle of racing across a beer hall while carrying many, many steins—up to 27 at a time—sploshing with lager?
Street Skiing
Originally conceived by the Canadian Olympic freestyle ski team in the 1990s, this cold-weather version of skateboarding is similarly meant for urban areas—it's all about hitting rail slides, backside kick turns, and fakies on two skis.
Snow Cornhole 
At the Viceroy Snowmass, a ski-in/ski-out hotel in Aspen, the classic sport gets a wintery twist with the help of snowball scoopers that keep the playing field level and the energy spent on tossing.