Singapore Tackles Corporate Scandals to Preserve Its Clean Reputation
(Bloomberg Businessweek) -- A series of scandals at Singapore-based companies has regulators tightening oversight and pushing for more disclosure. At stake is the city-state's role as a global wealth hub, which has become all the more significant as Beijing tightens its grip on Hong Kong.
About $3 trillion in assets are managed in Singapore, with more than 76% of the total coming from overseas. On the one hand, Singapore aspires to be a place where tycoons and their families can set up business and companies can list their shares under the protection of a well-developed financial and legal system. But being an attractive haven can be in tension with the transparency and disclosure global investors are looking for. "It's a complex balance," says Bryan Goh, chief investment officer at Tsao Family Office Pte, the Singapore-based investment arm of an Asian shipping fortune.
Ravi Menon, head of the Monetary Authority of Singapore and the country's top financial regulator, in December acknowledged the need for greater scrutiny. "There have been several failures that are due to lapses in accounting, auditing, and some fraudulent activities are not as easily detected," he said.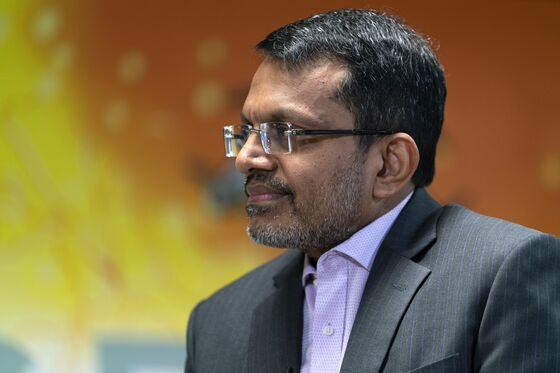 Some high-profile Singapore companies have collapsed in recent years, with consequences that can drag on. Commodity trading house Noble Group Ltd. has been under investigation for its accounting practices by local authorities for more than two years. The company has stood by its accounting but is now a shell of its former self after restructuring. Hyflux Ltd., a water-treatment company, owes about S$2.8 billion ($2.1 billion) to banks and 34,000 retail investors who held securities it issued before it fell apart. Authorities also announced an investigation last year into the company for suspected false and misleading statements. Hyflux's court-appointed manager didn't respond to a request for comment.
The failures have ensnared some of the world's biggest investors. HSBC Holdings Plc is among the banks still seeking to recoup about $3.5 billion from Singapore oil trader Hin Leong Trading Ltd. Founder Lim Oon Kuin has denied allegations by HSBC in a court case that he used forged documents to obtain financing, saying that documents had been "mistakenly" issued without his knowledge.
In January, the regulatory arm of Singapore Exchange Ltd., known as RegCo, tightened qualification rules for auditors working with publicly traded companies. It also expanded its powers to ask a company to appoint a second auditor when it's not satisfied with the initial audit. Some think this isn't enough. "The new rules catch outliers—where the auditors with less expertise or standing are appointed," says Stefanie Yuen Thio, joint managing partner at Singapore-based legal firm TSMP Law Corp. But the scandals also seem to have caught major accounting firms off guard, she says.
Separately, RegCo last year proposed changes that will allow it to quickly take on cases that call for public sanctions. It also wants the power to ask a director or executive officer of a listed company to resign, and require companies under investigation to seek approval before directors can be appointed or reappointed. "We've become more aggressive over the years," says Tan Boon Gin, a former policeman who now heads RegCo, who notes the exchange is a relatively young one. "We've been building our toolkit and needed time to figure out how to use it. Now, we're flexing our muscles more."
Singapore's Accounting and Corporate Regulatory Authority is also exploring whether businesses held in private hands should disclose their finances to the public. Such a move may help trading partners and banks dealing with such companies. The oil trader Hin Leong, for example, was exempt from disclosure partly because it had fewer than 20 shareholders, even though its 2019 revenue totaled $20 billion.
Singapore is hardly alone in dealing with corporate scandals: In Germany, Wirecard AG filed for insolvency last year after it was discovered that €2 billion of its assets didn't exist. The U.K. government is promising audit reform in the wake of the 2018 failure of construction giant Carillion Plc. But more than most other rich countries, the city-state is always conscious that wealth can move elsewhere. "It's the issue of reputation for Singapore," says Mak Yuen Teen, associate professor of accounting at National University of Singapore and a longtime advocate of strengthening local corporate governance.
 
Read next: Australia Is Rethinking China, Globalization After Closing Borders