Shinola CEO Tom Lewand Predicts a Bigger 2019 for Brick-and-Mortar
(Bloomberg Businessweek) -- Five years ago, the city of Detroit filed the largest public-sector bankruptcy in United States history. Today, it's got a new nickname: "Comeback City." Tom Lewand has been through all of it, first as an executive with the Detroit Lions, and since 2016 as chief executive officer of the watch and leather goods brand Shinola. Bloomberg's Carol Massar and Jason Kelly spoke with Lewand about the Motor City's recovery, the larger retail crisis, and the most practical accessory a man can own.
There seems to be a renaissance of the watch as accessory. Why?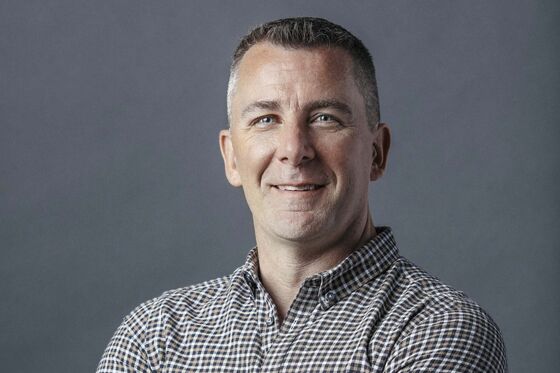 With our customers, there is a movement for both analog and digital watches. People are saying they want a little bit of both. We want our Apple Watch or our Fitbit on when we're exercising or up and about during the day or doing business—maybe we want notifications. Then we want that timeless piece on our wrist when we're going out to dinner; when we're dressed up, it just fits better. There aren't many accessories that men can choose from, and watches are one of the most practical. I don't think they'll ever go out of style.
You guys have had an impressive brand expansion: leather goods, bags, bicycles, ­jewelry. Is it still largely about watch sales?
The growth opportunity for us right now is in the leather space. We've seen phenomenal growth this year, with wallets, passport [holders], journal covers, and belts, all the way up to our men's and women's bags. The market for leather bags in the U.S. is far larger than the market for analog watches.
You mentioned some of our other categories. Those really round out the collection and lend some depth to the brand. When we can go out and partner with manufacturers here in America to do our journals—or really cool collaborations with a Benchmade knife, or a New Era cap to celebrate Jackie Robinson—that allows us to tell some wonderful stories about American craftsmanship, American quality, and American brands. We're launching one for Mickey Mouse's 90th anniversary with Disney, which is arguably the most iconic brand in America.
Your stores have a distinct feel. How does retail play into the broader sales strategy?
It's a critical component. We're a brand that cries out for people to touch it and feel it and experience it from a product standpoint—being able to put that watch on your wrist and feel the quality—but also the experience in the store. There aren't any truly omnichannel retailers out there. A lot of people in retail are ­multichannel—they've got great e-commerce, they've got great bricks-and-mortar—but ­creating that one-to-one relationship with the customers is really important to us specifically, and I think to the retail industry in general.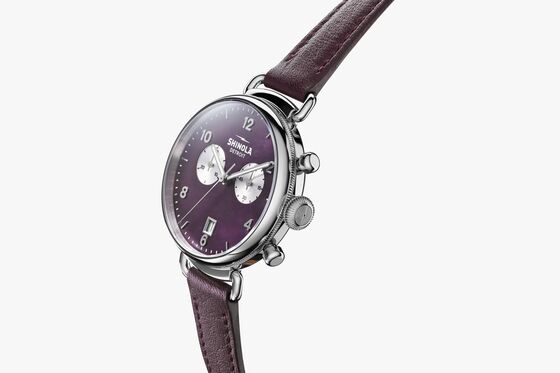 When people tell you, "C'mon, brick-and-­mortar, it's not working," what do you say?
I couldn't disagree more. The market will tell you that. As much as online sales are growing, that only represents a small portion of overall retail commerce. Especially with us, when we're an analog brand in a digital world, people want to look and feel and experience that. Increasingly we see with bricks-and-mortar, people want to do that in a sort of owned and operated kind of environment. If they're going to experience the brand, more and more they want to experience it in a curated environment that the brand stands behind. That's not to take away from Nordstrom's or Neiman Marcus or any of the great retailers out there. It's just that that brand experience can be much more immersive and comprehensive in our own stores.
I also think the market is telling us that brick-and-mortar's not dead when digital brands that started out as e-commerce are now going into brick-and-mortar and are raising capital to expand there.
It's the Year Ahead Issue, so in 2019: Any plans to go public?
No plans for '19 to do anything in the public markets. We think this is going to be a great year with some great new offerings. And it will be the first full year of operations for our new hotel here in Detroit.
Is there a lesson for others in creating manufacturing in a city that most had given up on?
We're not so bold enough to think that we've got any of the answers, but we do know that with a healthy degree of humor and tenacity, you can get a lot of great things done. But you only do that when you work together. When you have men and women here in Detroit who were delivering pizzas or working security jobs and were maybe unemployed and now they're building world class timepieces? That's a pretty powerful example of a community coming together, not just at the Shinola business level but the fantastic support we got at the larger business level here in Detroit from the public sector.
People gave us a big bear hug here in Detroit, and they helped build Shinola. It really is an example that we can do a heck of a lot more together than we can do apart.
To contact the editor responsible for this story: Chris Rovzar at crovzar@bloomberg.net