Sephora Focuses Its Accelerator Program on Women of Color to Fulfill Its Diversity Pledge
(Bloomberg) -- Nia Wellman was still a teenager when she turned her hair into a business. As a Black girl growing up in Georgia, she wore it naturally, which was somewhat uncommon at a time when many Black parents chose to relax their kids' textured hair. Sunday was hair care day in the Wellman house. By the time she was 11, Wellman had learned how to take care of her own hair — preparing hot oil treatments before shampooing and deep conditioners for after it.
"As I got more confident in wearing my curly and my natural hair, a lot of other people — my classmates and my peers — they always were like, 'How are you doing this?'" she says. Eventually, she started a YouTube channel to share her hair care routines. "It was really me just talking about my hair all day, basically."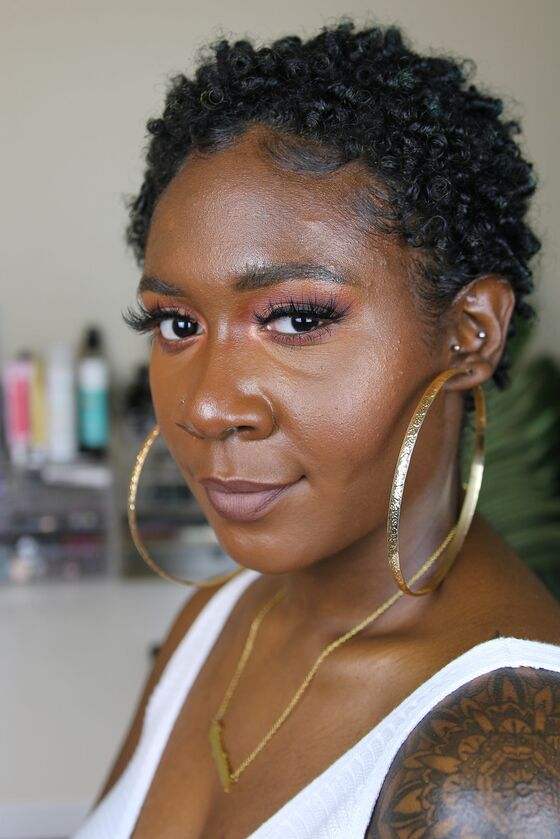 In college she studied strategic communication, but Wellman had already turned pro, producing videos that have been seen over 15 million times. And she began earning money as an influencer, through commissions and by endorsing products online and at tradeshows. Along the way, she's accrued nearly 200,000 followers. After she graduated in 2019, creating her own brand seemed like a logical next step. Wellman had already made a study of the ingredients in products marketed to Black women, particularly those that treat scalp conditions like dandruff and the textured hair that's so often damaged in the course of those scalp treatments. Wellman had battled both for years. After surveying 500 of her followers, she settled on black seed, neem, and safflower oil to seal moisture in hair and CBD from hemp to sooth inflammations on the scalp. By last August, with a pneumatic bottling machine purchased from Amazon, and doing business under the name Imania Beauty, Wellman began packaging a High Maintenance Elixir. To date, she's sold over a thousand bottles on her website, at $42 each.
Now Wellman, who's 24, stands at the threshold of the next level of business success. Shortly before noon on the last Wednesday in May, she opened her laptop in her "beauty room" — actually a spare bedroom at her mother's house in Covington, Georgia, complete with backdrops, lights, and scrims for making videos — and logged into an online investor forum hosted by Sephora, the giant beauty retailer owned by LVMH. Outwardly the forum was structured as something like the pitching competitions first formulated by business schools: eight young companies, and nine young founders, each given five minutes to make a case for a check to over 30 angel investors, venture capitalists, and private equity fund managers.
In almost every respect, it wasn't at all like a typical business plan competition. To start with, all the founders were women of color, a very rare presence among the startups that compete for—let alone win—venture funding. Like Wellman, seven were Black entrepreneurs, and two were Asian. Sephora had convened the conference as part of a pledge it made last summer to increase the share of Black-owned brands on its shelves to 15%, roughly equal to the Black share of the U.S. population. The investor forum was the culmination of an intensive six-month incubator program, called Accelerate, to groom these eight startups for the rigors of slotting a top-tier supply chain that has global reach. It all amounts to a crash course in how to build and manage a business, everything from budgeting to logistics, from branding to product mix, marketing, and public relations, as well as working specifically with Sephora. And it comes with a $10,000 grant to get a business a little further off the ground.
It's an extraordinary commitment, but then, these are extraordinary times in which it's getting harder to ignore the disparities that seem almost hard-wired into American life. Sephora, with 482 locations and counters in hundreds of department stores, is one of the largest retailers in the U.S., selling nearly $6 billion worth of perfumes, cosmetics, and cleansers in 2019, according to the National Retail Federation. But as of last summer, just nine of some 290 brands the company carried were from Black-owned businesses. To get to 15%, the merchant will have to include an additional 35 Black-owned companies in its roster of vendors.
Already, some of the products developed by Accelerate companies have appeared on Sephora's website. Others will debut in company stores in the fall. Imania Beauty's elixir will arrive in spring 2022. Still, Sephora's approach poses some interesting questions. Can a six-month crash course raise a novice chief executive's game to the major leagues? Is it a program other companies can adopt and expand? Is it really the best way to build the ranks of Black entrepreneurship? Over the next several weeks, we'll explore these questions as we follow these founders through Accelerate.
If anything, the investor forum made clear that while Black-owned businesses are underrepresented across the economy, this only partly explains the lack of product diversity in this particular corner. The founders had something else in common: Nearly all felt impelled to launch their own products because people like them were all but invisible to the beauty industry, particularly at the "prestige" end of the market. It was opportunistic, but it was personal. Black people, Wellman told the investors, "spend $473 million in the hair care segment, but only 2.9% of Black and multicultural shoppers secure their hair care needs from prestigious retailers due to the lack of diversity and brand offerings."
Many of the founders shared a similar experience with hyperpigmentation, dark spots that form in the skin, especially darker skin, often after an injury or an outbreak of acne. "Hyperpigmentation is the No. 1 skin care concern of skin of color globally," Desiree Verdejo, the founder of Hyper Skin, told the investors. The $5.3 billion market "rivals the size of the global acne market. And that number shocks me, because if you think of your favorite beauty retailer, there is no hyperpigmentation aisle."
For Christina Funke Tegbe, the overlooked elements weren't so much biological as cultural. After leaving a successful career as a health-care consultant in 2015, Tegbe cashed in her 401(k) and began traveling to Africa to explore her Nigerian heritage. It soon became a journey to explore African beauty rituals. A year later, she launched 54 Thrones, its title an homage to Africa's 54 countries. "These rare African plant botanicals actually get the job done," she told the investors. "And there's a reason people in Africa have been using them for thousands of years."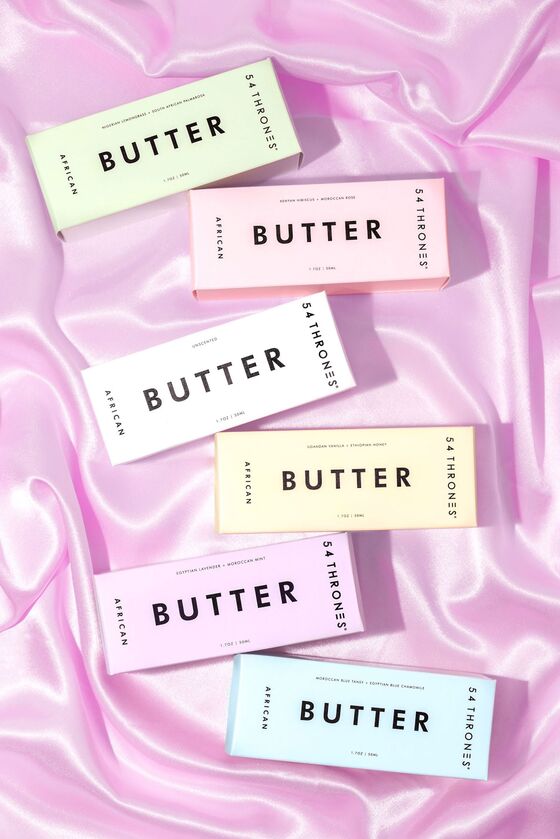 In the early days, Tegbe would arrive on the continent with suitcases nested inside one another that she could then pack with ingredients to bring home. In fall 2020, a week before she interviewed with Sephora, she brought to the U.S. her first shipping container filled with those raw materials. "I like to call 54 Thrones beyond clean. At this point, clean is table stakes; every brand is clean," Tegbe declared at the investor forum. People of color "want brands that recognize them, that represent them, and that they can authentically look to. And most beauty brands in the prestige and aspirational realm have not tapped into this."
Only one founder had been at work on a product not specifically designed for people of color. Megan Graham's company Ries is developing reusable plastic, travel-sized cosmetic bottles, a personal obsession that arose soon after she joined the working world a decade ago and began traveling for business. "The first time I got to a trade show, I opened my suitcase, and there was product all over the place. All of my work clothes were ruined," Graham told Sephora's merchandising managers last year when she interviewed for the program. "The next time, I tried to wrap it in a plastic bag. And then the third time, it was a plastic bag, followed by a Ziploc bag, followed by all these different things." ("Ries" is derived from "toiletries.")
To the investors, she pitched the virtues of convenience married to recycled and compostable raw materials. "Gen Z and millennials are next-luxury consumers, and they want to put their dollars towards more sustainable brands and companies making a positive environmental impact," she said. Yet, even here, racial inequities were an aggravating factor for Graham, because it's difficult to replace on short notice—especially in an unfamiliar city—the products she uses on her hair. "For Black women, it is such a cumbersome experience just to bring with you the things that you need to feel like yourself when you're on the road," she explained to Sephora's merchants. "You can't get off a plane and just run to the nearest store. There's not always a Sephora nearby."