'My Runway Is Over': Covid Pushes a City Block to the Brink
(Bloomberg Businessweek) -- The One Year, One Neighborhood series follows small businesses in the Pike/Pine corridor in Seattle, the first coronavirus hot spot in the U.S., to get a sense of what cities will look like as they reopen.
Liz Dunn spent years transforming a handful of adjacent properties in Seattle into an acclaimed urban development, with apartments, offices, and a lot of retail space. Among her tenants were restaurants, a salon, a home-goods boutique, a bicycle shop, a hardware store, and a CrossFit gym. Many were in trouble after the government passed sweeping restrictions in March to control the spread of the novel coronavirus in the U.S.'s first Covid-19 hot spot.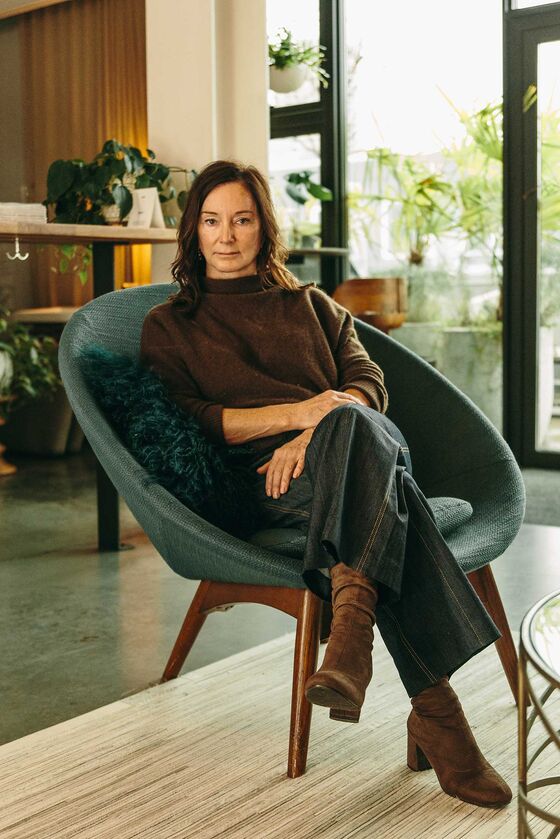 For 10 months, Dunn has managed to stay afloat by cutting deals with the three banks that hold mortgages on her properties. Getting through the next 10 won't be easy without another lifeline. "I'm going to need more help," Dunn says. "My runway is over."
One of the surprising aspects of the pandemic is that it hasn't yet led to a real estate meltdown on Main Street. As businesses faced lockdown and employees were sent home, every link in a chain of financial obligations—from tenant to landlord to investor to lender—was suddenly under stress. Yet, somehow, many small businesses have stayed alive and commercial landlords have avoided mass foreclosures. The story of how Dunn and her tenants made it to 2021 shows how a mix of government programs, bank forbearance, and a lot of scrappy improvisation kept the chain from snapping—at least, so far.
The strain is still building: U.S. retail landlords count more than $50 billion in missed rent payments last year, according to estimates from CoStar, some of which may never be paid. Even as vaccinations begin, Covid cases are spiking, workers are staying away from offices, and the winter weather has curtailed outdoor dining in much of the country. Smaller landlords such as Dunn—and their tenants—are entering what may be the hardest stretch of the pandemic. "They were in a tough spot back in March," says Zachary Streit, senior vice president at George Smith Partners, a real estate debt and equity capital adviser. "Now, they're in a really tough spot again."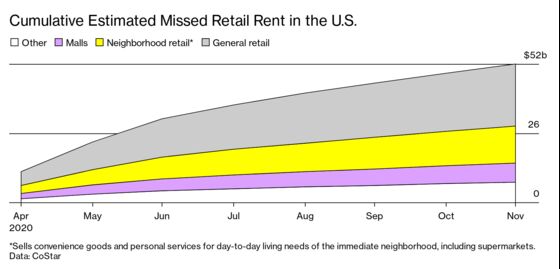 Despite having a bunch of hard-hit small businesses as tenants, Dunn had a few things going in her favor. For starters, her buildings aren't downtown. They're on a block in the Pike-Pine corridor of Capitol Hill, one of Seattle's best going-out neighborhoods (at least, pre-Covid). About a mile from Amazon.com Inc.'s urban headquarters, it's an area where a lot of people live. While demand for apartments in the neighborhood has softened, it hasn't emptied out the way central business districts across the country have.
Also helpful: Many of her 20 or so retail tenants quickly pivoted. The restaurants offered takeout and rejiggered their spaces to comply with new restrictions. The bike shop launched a business delivering boxes of local food to people's doorsteps. Within a week of the shutdown in March, the CrossFit gym began offering virtual classes, renting out its dumbbells and other equipment to members. "There were a few that put a rower on their back and rolled it home," says Tony Lau, one of the gym's owners.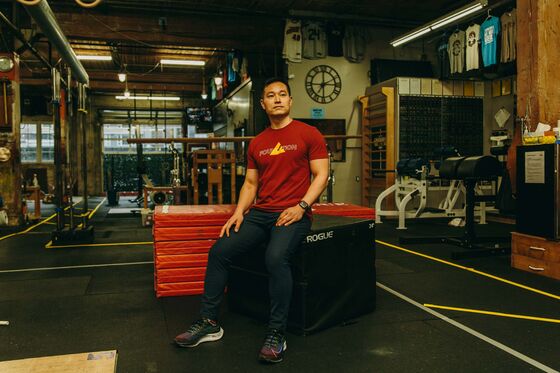 In late spring, some relief came in the form of federal stimulus. Dunn helped her tenants access the funds, giving them information and connecting them with banks that were doling out the money. Businesses that list her properties as their address received almost $1.4 million in loans from the Paycheck Protection Program and an additional $705,600 in grants and loans from the Small Business Administration's Economic Injury Disaster Loan program. Some of this debt could ultimately be forgiven.
Still, the pandemic put big holes in everyone's businesses. Lau, the gym owner, says his revenue declined 65% last year. Yukiko Sodos, who with her sister owns Cafe Pettirosso in one of Dunn's buildings, says they've taken on more than $500,000 additional debt to keep that business and others they run afloat. "How many pastries and lattes can I sell to pay off half a million dollars?" she asks.
Dunn gave her tenants who were affected by the pandemic some form of rent abatement last year. But there were other things she couldn't help with. Years of gentrification and soaring real estate values in Capitol Hill have steeply increased the cost of renting a commercial space in the neighborhood, since tenants typically shoulder their share of property taxes as a part of their lease. Along with building insurance and maintenance—which they also pay—these additional costs often account for a quarter or more of a tenant's total rent bill, says Dunn. "We can't pay for these expenses on behalf of the tenants," she says. "We'd literally go broke doing it."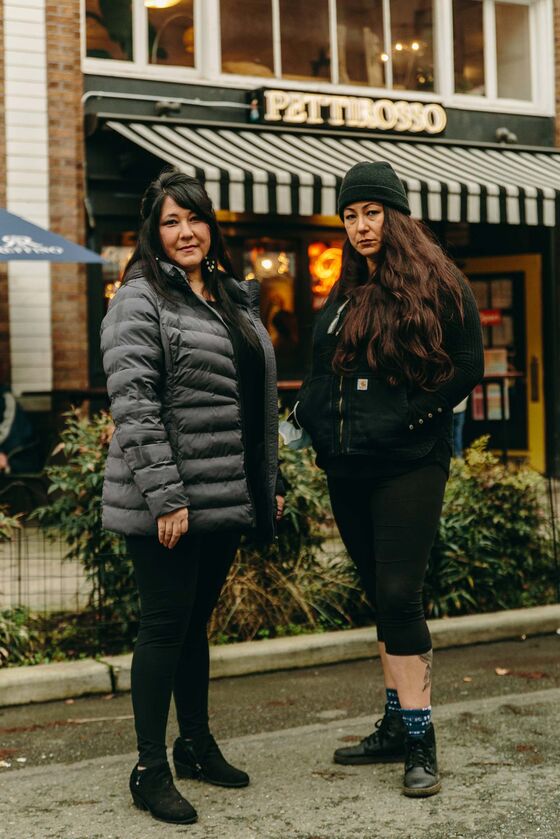 As it was, Dunn was already treading water. The investors backing her were willing to stop taking distributions to conserve cash. Still, "equipment wears out, elevators go on the fritz," she says. "None of that stuff comes to a standstill because of Covid." The cost for security also spiked as Capitol Hill became the local epicenter for racial justice protests in June. A Thai restaurant in one of her buildings, as well as the hardware store, had windows smashed. Dunn paid for the businesses to put up plywood boards for a time. Her security team went through six fire extinguishers one night putting out fires in the street outside her buildings.
Dunn was still getting most of the rent from her tenants in the apartments at her properties. But overall, her collections were running at about 80% at one building, 65% at another, and just above 50% at a third, "which, as most landlords will tell you, isn't typically enough to cover the mortgage," she says. Worse yet, several of her office leases were expiring, and many of those tenants weren't renewing as more people decided that they could work from home long term.
Before the pandemic, Dunn had more than $25 million in debt on her properties. Her leverage was conservative, averaging at about 60% of loan-to-value, she says. There were no vacancies at her properties. After having a hard time during the Great Recession with a big, national lender, Dunn had switched to keeping her banking relationships local. That meant she had someone to call and plead her case with when things got difficult—which is exactly what she did as things spiraled downward last spring.
All three of her banks came through with some sort of relief, which she parlayed into rent abatement for her tenants. But by the end of the year, the deals with her lenders had expired. "We thought in April that by August or September, we would be back to, if not normal, near normal," says Mark Mason, chief executive officer of HomeStreet Inc., a Seattle-based bank that issued a $15 million loan on one of her properties. "That just didn't happen."
Now, Dunn says, she's "basically back at square one"—guessing, along with everyone else, how quickly the country will emerge from the pandemic. Without more help from her banks, she can't offer the additional rent abatement that many of her tenants sorely need and are frustrated they aren't getting from her right now.
There's reason to believe that more assistance could be on its way. President-elect Joe Biden has said he'll push for trillions of dollars in additional stimulus, some of which could aid small business. The Federal Reserve is likely to keep the spigots open for the foreseeable future. And while some lenders will get aggressive with property owners who've fallen behind, many creditors are choosing to work with borrowers, especially now that it's possible to envision an end to the pandemic. "If you look far enough ahead, you can see land on the other side," says Michael Knott, a managing director at real estate research firm Green Street. "It's just going to be a bit choppy getting there."
Mason, who helped turn HomeStreet around after the 2008 financial crisis, says the challenges facing today's real estate market are far different from those a decade ago. Back then, prices plunged so much that building owners were underwater. In many cases. lenders had no option but to foreclose. "This is not like that at all," Mason says. Lots of commercial real estate has held its value through the pandemic. And while retail space has been among the most challenging, a development like Dunn's is a good asset in the long run, says Mason. "Time is really all she needs here."