Community, Not Anarchy, Inside Seattle's Protest Zone
(Bloomberg Businessweek) -- The One Year, One Neighborhood series follows small businesses in the Pike/Pine corridor in Seattle, the first coronavirus hot spot in the U.S., to get a sense of what cities will look like as they reopen.
Adasha Turner liked what she saw. Looking at the vegetable garden that had just been planted in Cal Anderson Park, she said she felt good about her decision to bring her 6-year-old daughter to a part of Seattle that President Trump recently described as being taken over by "ugly anarchists."
On Sunday, the park and many surrounding blocks in the city's Capitol Hill neighborhood had been turned over to art, peaceful protest, and…horticulture. People lounged on the ball fields as a DJ spun records. Parents pushed baby strollers. There was more than one labradoodle.
Nowhere to be found: The police.
"This is what true community looks like," said Turner, 43, who drove in from Everett, Washington. "This is why we're a threat to President Trump."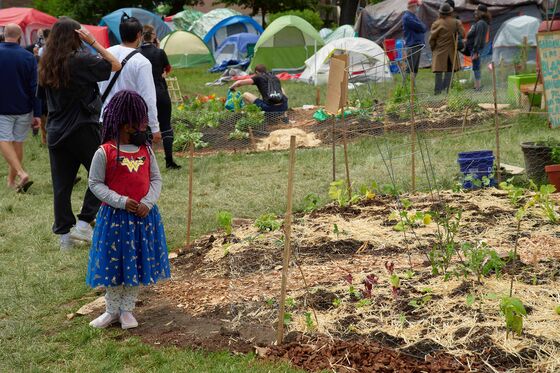 Since the Seattle Police Department vacated its East Precinct building last week, following days of tense protests sparked by the death of George Floyd at the hands of a Minneapolis cop, the area has taken on the vibe of a street festival. At first, it was called the Capitol Hill Autonomous Zone, shortened to the bro-ish acronym CHAZ. Later, demonstrators said that they had no intention of seceding from the U.S. and offered an alternative: Capitol Hill Organized Protest, or CHOP.
Whatever its name, the area has become a subnarrative in the national conversation about race and policing, complete with a Twitter spat between the president and Seattle's mayor, plenty of internet memes, and a Fox News retraction of doctored images that made the scene look violent. The media spectacle has grown so big that it now threatens to overshadow a contentious—and far-from-resolved—local debate over policing.
And, yet, the zone still remains a place of poignancy and surprising juxtapositions. As some people knelt silently on Sunday in front of a shrine for victims of police violence, others seemed more interested in snapping selfies in front of a sign that read "You Are Now Entering Free Cap Hill." Across the street from the "No Cop Co-op," where free food and drinks were plentiful thanks to a steady stream of donations, the line at a cart selling $6 hot dogs snaked down the block. A vendor hawking $40 Black Lives Matter shirts appeared to be doing brisk business, though he said he hadn't "the foggiest idea" how many he'd sold.
Even without a leader, the area—which spans three blocks of East Pine Street, as well as stretches of 11th and 12th avenues East—projects a sense of order that's at odds with the anarchy the president described. There are port-a-potties (thanks to the city), designated smoking areas, and free masks to be had for those without—this being the middle of a pandemic, after all. On several occasions Sunday, volunteers helped cars maneuver inside the barricaded streets to drop off supplies. Seattle Mayor Jenny Durkan has paid a visit.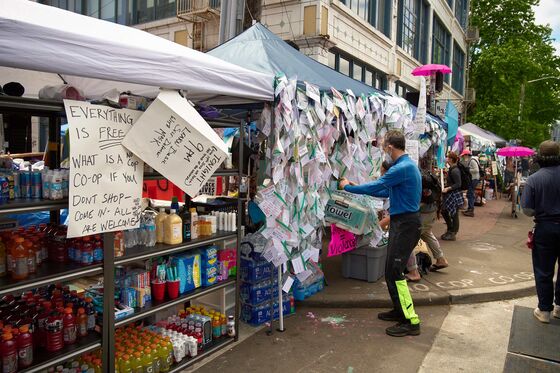 While police brutality is still the central issue, the conversation inside the zone has expanded to a grab bag of other causes. At least one activist in circulated the crowd on Sunday drumming up support for a tax on Amazon.com Inc., a favorite rallying cry of Seattle's left. Meanwhile, an intersection outside of the precinct on Sunday afternoon became a stage for indigenous protesters calling for the "decolonization" of the U.S. Words scrawled on a large tent urged Washington Governor Jay Inslee to ban fossil fuel projects.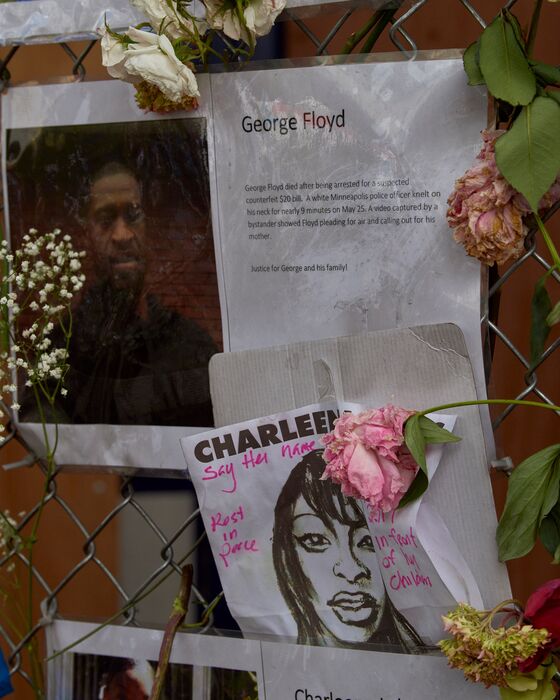 Just what will happen with the zone—and the tent encampments that have been established in the park—remain an open question. Discussions between the city and residents of the zone have begun about reducing its footprint. Several businesses in the area have been supportive of the protests, and the police last week walked back a widely reported statement about shop owners being extorted for protection.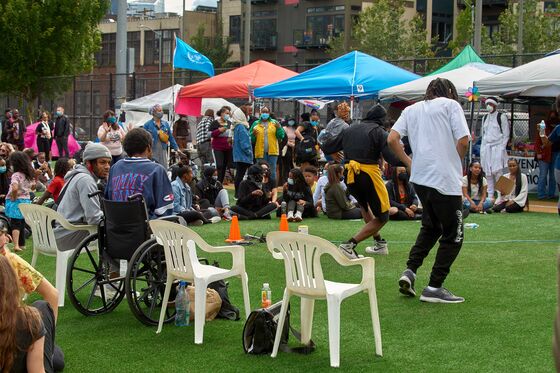 On Sunday, Alex Lee was taking time to check out some of the art and other installations. The 26-year-old said he'd taken part in the protests here, when police clad in riot gear faced off against demonstrators, dispersing them on several occasions with tear gas. He wanted to see what those clashes had accomplished.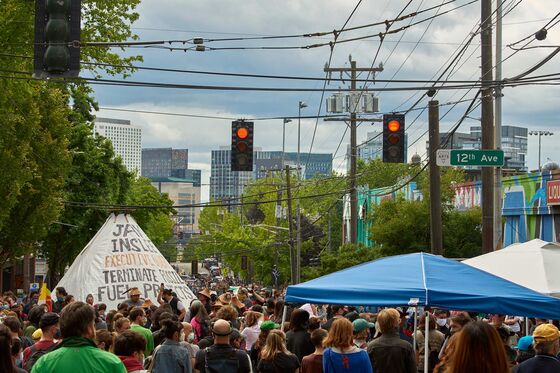 Lee was reading the messages on a board titled "Things We Learned." Among the handwritten responses: "How many weren't filmed"—a reminder that Floyd's death, caught on camera for the whole world to see, was part of a long-standing pattern. "Defunding the police," Lee said, "is a good idea."