So, Cary Grant and Katharine Hepburn Had Gay Love Affairs. And?
It all started with actor Walter Pidgeon, who picked Bowers up when he was working at a gas station on Hollywood Boulevard in 1946, not long after returning from the Pacific theater. Pidgeon gave Bowers $20 for their time together. Word about him spread, and soon he was using the gas station to supply men and women to celebrity clients of both genders—until the 1980s, when he retired because of the AIDS crisis.
In the film, Bowers, still handsome at 95, claims to have had group sex with not only Cary Grant and his purported lover Randolph Scott but also Ava Gardner and Lana Turner—at Frank Sinatra's house in Palm Springs, no less. He says he set up same-sex trysts for Spencer Tracy and Katharine Hepburn (but never together), Cecil Beaton, the Duke and Duchess of Windsor, Rock Hudson, Paul Lynde, and Laurence Olivier. He says he personally had encounters with Bette Davis, Vivien Leigh, and J. Edgar Hoover. (The film has plenty of pictures of Bowers with the stars he claims to have known to bolster his assertions, as well as interviews with a few of his former "employees," now well into their 80s.)
There were a few headlines about these tales when the memoir first came out; the movie shows clips of such people as Barbara Walters saying it's unfair for Bowers to make these allegations about deceased celebrities. But these reactions include a kind of unintentional homophobia. Plenty of unflattering tell-alls are put out about all sorts of Hollywood dragons (Mommie Dearest jumps to mind); no one is afraid to repeat those allegations. Why is it unacceptable, in this era, to reveal that someone had a same-sex relationship or two? Even libel law has moved past this point.
Bowers defends his choice to tell these stories by explaining that everyone who was close to these stars knew about their sexuality. "It might be a secret to some square in Illinois," he says in the film. "But it was not a secret to those in Hollywood."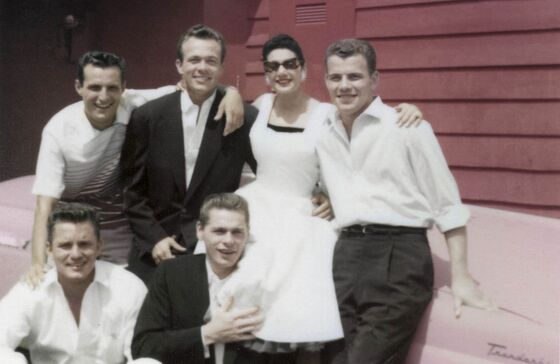 Still, it was very important for these actors to stay in the closet, because the big studios that ruled the business would fire even the most bankable stars rather than let them come out. Billy Haines, one of the top five box-office draws of the late '20s and early '30s, got arrested at the YMCA with a sailor he picked up in 1933 at the height of his success. He was sacked by MGM after he refused to enter a sham marriage to cover up the scandal. (Instead, he became an interior designer to the stars.)
Rock Hudson was married in 1955 to thwart reporting in Confidential magazine that he was gay and went on to star in Giant in 1956, which made $12 million ($111 million in today's dollars) for Warner Bros. and led to an Oscar nomination. In 1957 he was voted the most popular actor in America, which was followed by a string of box-office hits. More than six decades later many queer actors still feel the need to remain closeted for the sake of their careers.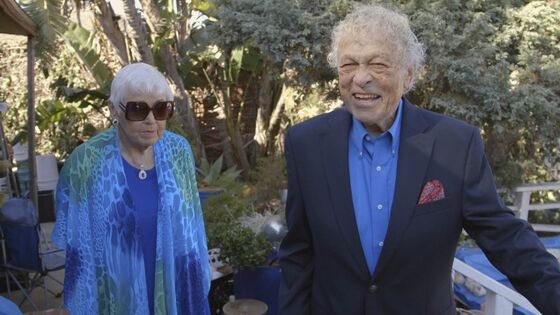 Many in the documentary, directed by Matt Tyrnauer (Valentino: The Last Emperor), frame Bowers's work as a sort of altruistic act, as though he were allowing those in the closet to have at least a sliver of the life they truly desired. That may be true, but this was also his business: All those $20 tips won him a bungalow near Koreatown, where he lived with his wife and daughter, and another house was given to him by the B-movie actor Beach Dickerson. His defenders will have a hard time with some aspects of the film, however. We see Bowers now living with his second wife in a situation that can only be described as squalor, because he's become a hoarder. We also hear that he got his start tricking in his teens, sleeping with clergy members in his native Chicago for money.
But this wasn't meant to be a pretty story. Pretty stories are the ones movie studios tell us about their most powerful actors to coax us into theaters. Of course, even the greatest scandals have little power to surprise us in this day and age. (It took almost a year since its debut at the Toronto International Film Festival for Scotty to find even a limited release.) Still, the Hollywood establishment doesn't seem to be using the media attention surrounding the film's release to reflect on past truths. Instead it's doing the next best thing to discrediting Bowers: ignoring him and hoping no one notices.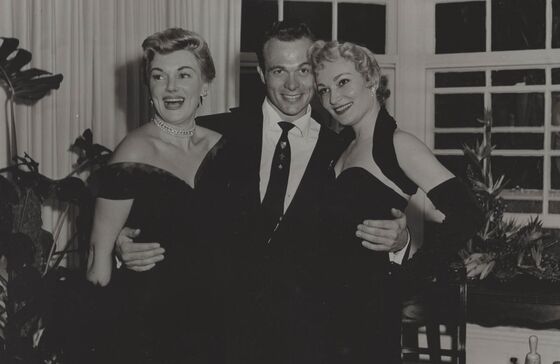 To contact the editor responsible for this story: Chris Rovzar at crovzar@bloomberg.net, James Gaddy