Saudi Arabia Invests $200 Million to Bring Big-Name Golf to Asia
(Bloomberg Businessweek) -- When No. 3-ranked golfer Dustin Johnson tees off on Feb. 3 near Jeddah on Saudi Arabia's west coast, he'll be aiming to repeat as champion of the Saudi International—and take home the bulk of the $5 million purse.
But even if he successfully defends his title against stars such as Phil Mickelson and Bryson DeChambeau, the prize money won't make him the biggest winner. That would be the Asian Tour itself. Saudi Arabia's Public Investment Fund (PIF), one of the world's largest sovereign wealth funds, announced a $200 million venture last fall called LIV Golf Investments to increase the popularity of the game outside the U.S. and Europe. Greg Norman, the former No. 1 golfer, is LIV's chief executive officer.
The Saudi International kicks off a 10-year partnership between the Asian Tour—which puts on tournaments in countries such as India, China, Australia, Japan, and South Korea—and Golf Saudi, which organizes the Saudi International and whose partners include PIF. The revamped Asian Tour will have 10 new events after two years of pandemic-related disruptions.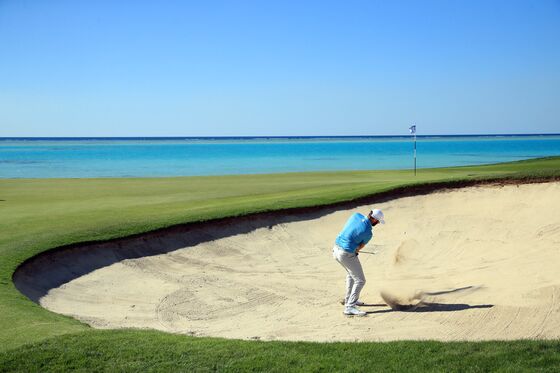 It's all part of a push by PIF into sports—it paid about $410 million in October to purchase English Premier League soccer team Newcastle United—and tourism after its February announcement of $3 billion in infrastructure initiatives.
Cho Minn Thant, commissioner and CEO of the Asian Tour, cautions that the circuit's schedule is still in flux. The Saudi International will be followed by events in Thailand in late February and early March, then one in India and one in New Zealand. Japan and Korea host tournaments in May and June. "We are looking at staging at least four of the 10 LIV Golf-promoted events in the first half of the season," he says.
The lifeline comes at a critical time for the circuit. "These are 10 tournaments that we don't have to sponsor and pay for," Cho says, "and it will add to our schedule of live events," which will increase the Asian Tour's revenue from media rights. "We've had two years where we've only been able to give broadcasters seven events."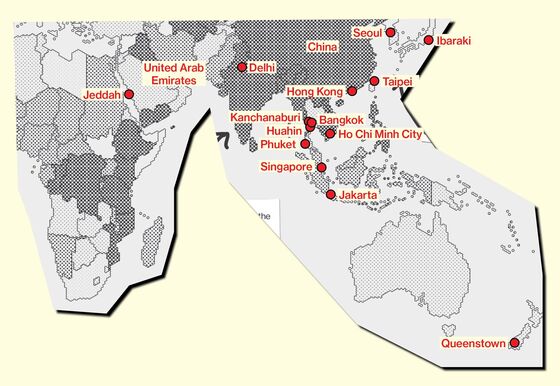 Getting U.S. audiences excited about the Asian Tour, which held two dozen tournaments in 2019, hasn't been easy; the PGA Tour organizes events in North America and has the most money and the best players. Norman even proposed a similar idea in 1994, dubbed the World Golf Tour, that went nowhere, but he's confident he can woo big names this time, in part because they're aware of the game's global potential.
They can also accept lucrative appearance fees just for showing up at an Asian Tour event, which isn't the case with the PGA Tour. (Tiger Woods famously got seven-figure sums for playing in tournaments in Abu Dhabi and Turkey a decade ago.) "I'm probably as excited as I've ever been for the game of golf and to have this type of investment quality going back into the game," Norman says. He argues that golfers are missing out on the chance to earn additional revenue, whether it's from media rights or even the gate at tournaments.
Norman's belief that those who draw bigger crowds should be paid accordingly is more mainstream now, too. "I've always been a strong proponent of true market value," he says. "I put buns in seats. I increased TV ratings when I went to play. So I took a very broad look at the opportunities, from corporate sponsorships to prize money."
But it'll take more than just money to permanently lure the best players in the world away from both the PGA Tour and the DP World Tour in Europe. "Guys want to play in front of crowds, and they want to play in tournaments with some history," says former PGA Tour pro Joe Ogilvie, now partner at Wallace Capital Management Inc. Another deterrent will be the perception of taking money from the Saudi government, given its record of human-rights abuses.
But from a strategic standpoint, PIF's investment is smart. "If I was going to buy any tour in the world, it would be the Asian Tour," Ogilvie says, "because it's got the most people and the best demographics."
Crucially, Norman is motivated to prove he was ahead of his time with the World Golf Tour concept. "I've always challenged every establishment," he says. "Professional golfers have been put in this box for 53 years, and there's never been an opportunity to challenge that. Now I believe there's that opportunity. I recognized that in '94, and I still believe it."