Robert Reich Says 'There Is No Reason to Bail Out Big Companies'
(Bloomberg Businessweek) -- We're trying to stimulate the economy in the traditional way, but this is not your typical recession, not like after 2008. This economic crisis is entirely because we have an unprecedented public-health crisis. We need to shut the economy down so people can be home and safe, rather than spreading the virus if they're not.
The public needs to understand that this is kind of a giant extortion game: Businesses saying if you don't pay me off, I'm going to fire all my workers and shut the economy down. But in this game the real cards are being hidden. In this game the economy has to be shut down—that's the way to slow down the spread of the coronavirus.
It's important that members of Congress and the administration understand that every dollar of taxpayer money must be used in one of three ways: helping provide income support for people during this emergency, providing health-care support if people need it, or getting critical supplies such as ventilators and masks to hospitals. There isn't room for bailouts.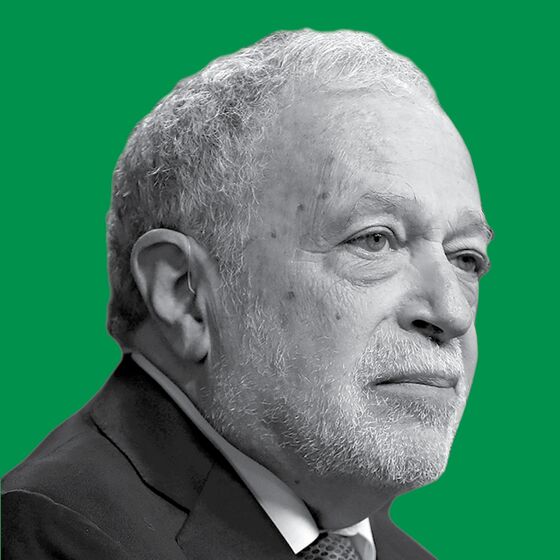 There is no reason to bail out big companies while this is happening. That's what Chapter 11 of the bankruptcy code is for. They work out their debts that way. Giving money to big corporations is another form of trickle-down economics that doesn't work. It will not get cash into the hands of workers who desperately need it and are being laid off from their jobs in huge numbers. So don't bail out corporations. Bail out workers.
But corporate lobbyists have the loudest voices of all. Every time Washington opens its doors, whether a big tax cut, regulatory reductions, or a bailout, it's the biggest companies that have the contacts and influence and get into the front of the line. They are the biggest influencers in Washington. It's not illegal—it's a matter of how the system works.
Big businesses learned from 2008 that there can be a lot of money in rushing to Washington in an emergency. When Congress starts talking about giving out almost $2 trillion, Big Business is going to have its hand out in a big way.
Besides, it's a very inefficient way to get dollars to workers. For every dollar [given] to a company, that company would use much of that money for stock buybacks, or investments abroad, or mergers and acquisitions to buy up stock in other companies at bargain-basement rates.
Wittingly or unwittingly, Wall Street and corporations are creating a false picture. The great danger is not that stocks continue to drop. We're inevitably going to go into a strong recession. These are the consequences of the pandemic.
But businesses will still have their capital, their equipment, their intellectual property. It will all be worth what it was last year once we get past this public-health crisis. —As told to James E. Ellis
 
Reich, former labor secretary, is a professor of public policy at the University of California at Berkeley. His latest book is The System: Who Rigged It, How We Fix It.