Harvard Immunologist Champions At-Home Covid Tests to Beat the Pandemic
(Bloomberg Businessweek) -- On a sunny Monday in mid-September, scientist Michael Mina sits down at his desk at Harvard for the first time since the pandemic began. It's been so long that, through the window behind him, an entire gleaming, 11-story building has sprung up. A neglected office plant is brown and withering, and a stack of scientific journals nearby date back to February and March 2020.
The 37-year-old epidemiologist, immunologist, and physician says it didn't have to be this way: Workplaces, schools, event spaces, and more that have been desolate for better than a year could have stayed open—and safely—with a technology that's been here all along. Mina has been an early and tireless champion of inexpensive, do-it-yourself SARS-CoV-2 antigen tests that can return a positive or negative result in about 15 minutes, arguing for their wider deployment in op-ed articles, on Twitter, and in conversations with health authorities.
The idea is that when used widely and frequently, the detectors, similar to a home pregnancy test, could stop outbreaks before they begin. Such countries as Germany and the U.K. have invested heavily in the tests, making them available cheaply, or even free. Others, including the U.S., have stuck with a more sensitive laboratory test that often must be administered by trained personnel and can take days to return results, depending on the lab's processing capacity.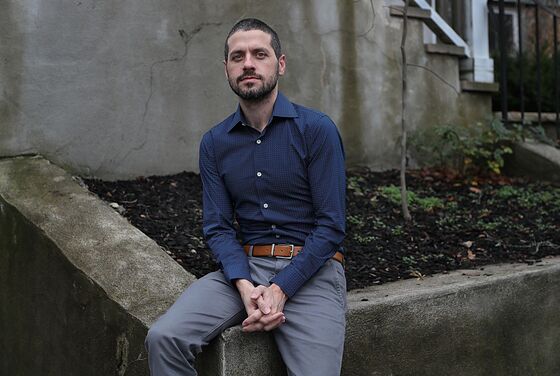 "I've just been banging the drum about this really simple tool that frankly, could have prevented the outbreaks of last winter," says Mina. "It could have—especially when we had no vaccines—saved hundreds of thousands of lives."
Rapid testing may finally be having its moment. Even in countries with plenty of vaccine supply, policymakers are coming to the realization that shots alone might not be enough to stop the virus, especially its more infectious delta variant. President Joe Biden said on Sept. 9 that he would spend $2 billion on 280 million rapid tests, and his administration announced an additional $1 billion purchase this month—part of a group of measures that officials say should quadruple the number available for home use by December. It's not enough, but it's a start, Mina says.
The tests are also gaining support in countries that previously spurned them, including the "Covid Zero" nations such as Australia and New Zealand that until recently relied on international travel bans and lockdowns to avoid deadly outbreaks.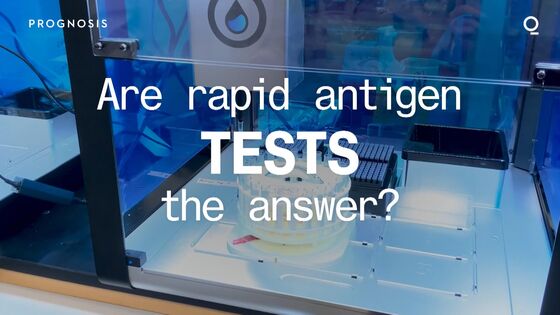 Limiting the use of antigen tests has been the question of whether the technology is good enough. The best tests work especially well at identifying people with more virus in their noses—likely spreaders of Covid—but they may miss 40% or more of those whom laboratory testing would flag as positive.
"We've needed very high-sensitivity tests, because the big issue in the past has been that we don't want to either miss cases or have so many false positives that we're overreacting to things," says Jodie McVernon, director of epidemiology at Melbourne's Peter Doherty Institute for Infection and Immunity, whose Covid modeling is informing the Australian government's plans to phase out lockdowns. The proportion of double-vaccinated adults there is forecast to surpass 80% in November. Australia's medical regulator recently approved rapid antigen tests for use at home, starting on Nov. 1.
Mina likes to compare the rapid technology to fire engines at a burning building, while the laboratory test is emergency responders arriving to a building after it's burned down to embers. In other words, the rapid tests are good enough to catch what they need to, picking up the people who are likely more infectious. Modeling he's done shows that twice-weekly rapid testing is effective at stopping significant viral spread, even if only half the people do it, and some mess up the test or it simply fails.
So while rapid tests may not be perfect, they can play an important role in helping businesses—and by extension, entire economies—chart a path back to normalcy. In one of the first randomized clinical trials, same-day screenings paired with N95 face masks and ventilation prevented transmission at a 500-person, five-hour indoor dance party in Barcelona in December of last year.
Covid is still depriving the U.S. economy of $12.5 billion a month in output and employment, something that tests producing quick results could help remedy, says Paul Romer, a Nobel laureate and economics professor at New York University who was also an early proponent of vastly expanding access to testing. "The way to assess the degree to which we've failed in the U.S. is how much time and money would someone have to spend to get a test right now," he says. "And it's just crazy compared to the rest of the world, and crazy compared to what it could be."
The global Covid market for antigen tests, worth $5.3 billion in 2020, is projected to expand about 6.7% a year to reach $8.3 billion by 2027, according to Grand View Research Inc. Abbott, Roche, SD Biosensor, Access Bio, PerkinElmer, and Becton, Dickinson & Co. are among the biggest suppliers.
Covid isn't the first public health emergency Mina has witnessed first-hand. During his college years, he spent a summer working at a clinic in Sri Lanka. Instead of returning to his college studies in the fall of 2004, Mina—an American who grew up in upstate New York—stayed in the country and joined a Buddhist monastery, where he spent long days meditating and was eventually ordained. When the country was hit by the Indian Ocean tsunami that December, he witnessed the devastation. "It primed me for this," he says.
Mina went on to get a medical degree and doctorate, joining the Harvard T.H. Chan School of Public Health as an assistant professor in July 2019. He now tests himself as often as every other day. Boxes of tests that companies had sent him to try out were at one point piling up in a corner of his home, a stash too big to fit into a closet, he says. But rapid tests still remain difficult to purchase in the U.S. and are much more expensive than the 50 cents or a dollar per test that Mina says should be the goal. Even the world's most affordable versions cost at least a couple of dollars.
A large part of the blame for the status quo falls on those whom Brett Giroir, who led testing efforts in the Trump administration, calls "the lab snobs." Doctors, policymakers, and regulators have emphasized laboratory testing above all else. The Food and Drug Administration has authorized more than 400 Covid tests and collection kits, but only 13 are for at-home use, according to the agency's website. These types of tests have come a long way, Giroir says, though he thinks "there are still opportunities to improve upon that," either via the FDA or outside it.
Mina proposes regulating the technology through a different U.S. agency that could judge tests on speed, cost, and how well they measure contagiousness—what he describes as a public health standard instead of a medical or diagnostic standard. Giroir says he supports the idea, noting that early this year he greenlighted tests developed by universities through the Department of Health and Human Services.
Others are more cautious. At the start of the pandemic last year, the FDA allowed blood-based screenings for prior Covid infection known as antibody tests to become available to the public, and "it was kind of a disaster," says Kelly Wroblewski, director of infectious disease programs for the Association of Public Health Laboratories. "You ended up with many, many, really poorly performing tests," she says. "You don't want that to happen again." Wroblewski says there should be more rapid testing, but that realistically, the products may not be widely used.
Sitting in his office, Mina holds up a clear Ziploc bag that contains a swab and plastic collection tube inside. He wields it with palpable frustration. It's a test Harvard is distributing to those on campus, who can self-administer it but must send specimens to a lab for processing. "This is like, useless," he says. "This is the dumbest shit in the world, and this country is still doing it."