Minority Asset Managers Are Still Waiting for a Social Justice Bump
(Bloomberg Businessweek) -- After growing up Black and poor, Robasciotti graduated from the University of California at Berkeley and worked at large financial-services companies. In 2004 she started her own firm, which focused on investing that incorporates social justice. This month her firm, Robasciotti & Philipson, agreed to merge with impact asset manager Abacus Wealth Partners.
Did having your own company change the way you were treated?
The name of the firm started with my last name. But early on when a client would come to our office and be greeted by both me and Maya [Philipson], a tall, lovely White woman who was then an associate, they would always extend their hand to Maya first and assume she was Rachel Robasciotti. Because she was a White woman, there was the expectation that she looked closer to what a financial professional would look like.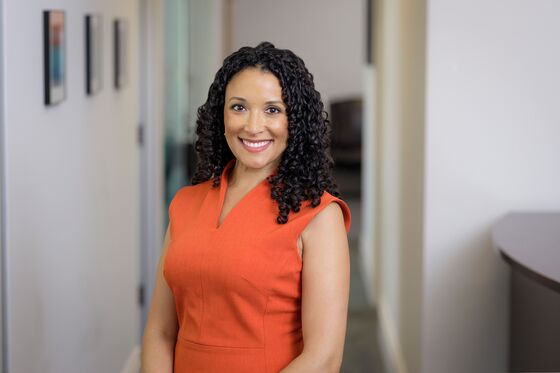 After George Floyd's killing, many investors have talked about diversity. Is that happening a year later?
Gatekeepers [of assets] are really reaching out and looking for meetings for the first time. What hasn't happened since our racial justice uprising is that significant assets haven't moved [to minority managers]. I do believe that if I had a more traditional background, more assets may have moved at this point. I think that's the big disconnect. Other Black, indigenous, or women asset managers tell me very similar stories.
What are some of the barriers holding back change?
Gatekeepers to most of the assets have a pretty clear set of due diligence requirements. They're somewhat set in stone, and they say things like, "You have to have a three-year track record or already have $200 million under management." But if we're actually looking for new perspectives from diverse managers, what we really need is a shift in standards to accurately assess whether or not an asset manager is a good fit for an asset owner. Not coming from a traditional background doesn't mean [they] don't have the brilliance necessary to effectively manage that portfolio.
Asset managers are overwhelmingly White and male. What will it take to change that?
Just looking at asset managers, if our industry is 98.7% White men and if we go back to that same pool looking for folks, we are going to have a terrible pipeline problem. I think we have to start looking outside our industry. You have to go to other industries and look for transferable skills, and we need to let those folks know there's a place for them here.
So smarter hiring is the answer?
Hiring diverse folks—women, people of color—you can hire all you want, but if you don't actually create a welcoming environment, they aren't going to thrive and they aren't going to stay. Focusing on doing the work to truly make a welcoming environment and remove bias from our systems is a very important thing.