Private Equity's Biggest Critic Sounds Off With His Final Warning
(Bloomberg Businessweek) -- When University of Oxford professor Ludovic Phalippou told financiers responsible for investing trillions of dollars in retirement money that the stated returns for private equity funds were nonsense, there were two reactions, he recalls. Some worried they could be legally liable for misunderstanding the data. And some wanted everyone to pretend the talk never happened.
It's been almost a decade since Harvard arranged that talk over video. Since then, the 44-year-old financial economist has amplified his warnings, becoming a sort of industry Cassandra even as investors plowed more money into funds run by private equity specialists including Blackstone Group Inc. and KKR & Co. Last month, Phalippou fired off one final paper blasting the opacity of private equity fees and performance. He doesn't plan to write on the subject again.
"My conscience is at peace," he says, standing under crabapple trees for an interview as a squall sweeps across a west Oxford park. "I have written all my research down, and if someone is responsible, they can read it. And if someone is irresponsible and gets screwed, then I did what I could."
Even as he bows out, the questions Phalippou tried to answer are assuming ever greater urgency. Officials in the U.S. and the U.K. are weighing plans making it easier for everyday investors to allocate savings into private markets, and one reason is the widespread notion that private equity funds are earning far better returns than publicly traded stocks. PE funds, as the name implies, generally invest in companies that aren't listed yet or buy out public companies.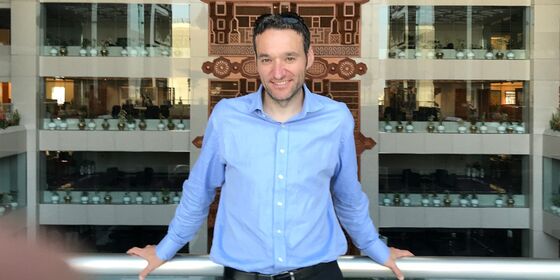 In his latest paper, "An Inconvenient Fact: Private Equity Returns & The Billionaire Factory," Phalippou argues that after an early period of spectacular outperformance by a handful of pioneers, PE fund returns have become a lot more ordinary, once you take out the high fees paid to fund managers. By his calculations, the private equity funds that began in the period from 2006 through 2015 returned about 11% a year, roughly in line with stocks, he wrote in the paper. For that trouble, investors paid some $230 billion in performance fees, helping mint at least 19 billionaires.
In one example, Phalippou drilled down into Blackstone's famed purchase of the Hilton hotel group in 2007, just before the financial crisis. Investors would have received comparable returns had they bought shares in rival hotelier Marriott International Inc. over the period Hilton was taken private, he wrote.
The paper has had more than 11,500 downloads since its publication, making it the 17th-most-downloaded paper in the past 12 months on SSRN, a popular database for academic research. It's also sparked debate at industry forums. Pushback was immediate: Responses from Apollo Global Management, Blackstone, Carlyle Group, and KKR were published in the paper itself, because the companies were sent details of the findings before publication.
All took issue with Phalippou's conclusions about their performance and his representation of data, among other complaints. Blackstone said there were "multiple computational errors" in Phalippou's analysis of the Hilton deal and that the hotel investment would have outperformed a holding in Marriott by about 4 percentage points a year. Phalippou stands by his analysis.
Private equity trade group American Investment Council called Phalippou's work incomplete and misleading. The British Venture Capital Association posted a response in support of its members, saying the sector had in the 10 years through 2018 outperformed the FTSE All-Share Index, which tracks U.K. stocks.
One thing the debate shows is that PE returns aren't easy to evaluate. There's less public data about such funds than mutual funds. They have limited life spans that may not overlap with one another and often pay investors at irregular intervals. And there's always the question of which stock indexes to compare them with.
Phalippou isn't the first academic to flag concerns about how the industry reports returns. He's also written a book on what he sees as the industry's shortcomings. His latest paper, however, has made a stronger case than others that there are problems with a lot of the data used by the PE industry, says Dan Mikulskis, partner at Lane, Clark & Peacock, a London-based consulting firm to major pension and institutional investors.
One performance metric Phalippou has long complained about is the so-called internal rate of return. It's a number that pops up in fund marketing materials and is used to hawk a management firm's prowess. Some managers claim annual IRRs of 25% or more.
But IRR isn't comparable to the annual average return typically used by stock investors. It's sensitive to the timing at which a fund returns money to investors. The math gets complicated, but Phalippou says this gives PE managers the ability to game their numbers. It also means a fund manager who realizes a large payout early on can lock in a high IRR for many years to come, since the calculation implicitly assumes those distributions are reinvested to earn the same high rate.
Many big investors in PE funds say they're aware of the issue and try to look at multiple ways of measuring performance. "Phalippou has sound methodology, but we have come to different conclusions about what private equity brings to a portfolio," says Delaney Brown, head of private equity funds at the $410 billion Canada Pension Plan Investment Board.
The Canadian pension plan's private equity portfolio aims for returns of 3 percentage points above the S&P Global LargeMidCap index, and over a five-year period it beat that target "by some margin," Brown says. At Dutch pension giant APG Groep NV, the private equity team looks at more than five different performance indicators including IRR when assessing which managers to use. "There is no one magic number—all are important when measuring and comparing performance," says an APG spokesman, who adds that the pension fund's private equity holdings have beaten public market returns.
Phalippou never planned on studying private equity. He was a Ph.D. student at Insead, a business school outside Paris, in 2001 when Steven Kaplan of the University of Chicago, a leading researcher on private equity, taught a course at the school. He gave a lecture on leveraged buyouts, a common PE strategy. In such a buyout, a fund purchases a business using borrowed money—which amplifies the fund's return—but puts most of that debt on the books of that company. "It must be illegal," Phalippou thought. It's not.
The early lessons from Kaplan gave the young scholar a taste for a corner of finance that was little researched at the time. Two decades later, Kaplan takes issue with part of Phalippou's research—particularly his choice of the 2006 start date. Had Phalippou chosen any other year from 2000 onward, the data would have shown private equity outperformed the S&P 500 index, Kaplan wrote in an email. Phalippou says he does flag other time periods in the report and that older funds do look better, but that 2006 marks a moment when things changed. He also notes that funds that focus specifically on buyouts did somewhat better than PE funds overall, beating public markets but not by the wide margins they did before 2006.
The U.S. Securities and Exchange Commission in a June 23 report blasted the industry for its poor disclosure of fees and multiple conflicts of interest in what's seen as a warning shot to private equity before the funds' likely inclusion into 401(k) pension plans. The regulator's message, coming a week after his own, felt like vindication for Phalippou.
He says he's now switching focus to environmental, social, and governance (ESG) investing—a topic in vogue in finance. He's curious about how to properly measure it and sees signs of green­washing, in which companies exaggerate the ESG benefits of an investment. "I have managed to piss off some ESG investors already," he says.
 
Read next: How Private Equity Works, and Took Over Everything