HBO's "Price of Everything" Doesn't Pull Any Punches
(Bloomberg Businessweek) -- Resplendent in a maroon headscarf and a lime-green-­patterned dress, the Nigerian-born contemporary artist Njideka Akunyili Crosby sighs, looking deflated. Her Drown, a portrait of the artist in bed with her husband, just hammered at Sotheby's for $900,000. But she won't see any of that money. The seller is a speculator who bought Drown several years ago and has just flipped it at an immense profit.
It's one of the emblematic moments in The Price of Everything, Nathaniel Kahn's documentary about the influence of money on the contemporary art world, in limited release on Oct. 19 and on HBO Nov. 12. Kahn has access to many prominent artists, collectors, and dealers, and the picture he paints is frequently scathing. Wealthy investors treat art as an asset class, much like stocks and bonds. Works that might once have ended up in museums are now more likely to decorate the apartments of the superrich in London, New York, and Singapore—that is, until the owners decide to put their acquisitions back on the block for a quick six-­figure gain.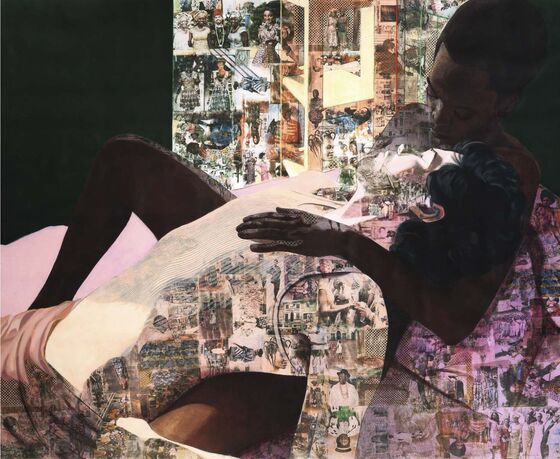 But is the state of the contemporary art world really so grim? If you look around at some of the other fine arts—­classical music, jazz, and poetry—they're struggling to survive and maintain their relevance. It's not that the work is no longer good; people just don't spend enough on it. Contemporary art faces the opposite issue. It's awash in money, and the high prices keep it in the headlines—stoking the public fascination required for the art form itself to prosper. Money isn't killing contemporary art; it's keeping it alive.
Kahn traces the boom in the contemporary art market to 1973, when taxi fleet owner Robert Scull and his wife, Ethel, unloaded more than 50 works by Willem de Kooning, Andy Warhol, Jasper Johns, and Robert Rauschenberg at Sotheby's Parke Bernet auction house in New York. Today the prices seem laughable—Rauschenberg's Thaw went for $85,000—but at the time they were astonishing, signaling that money could be made trading such previously outré fare.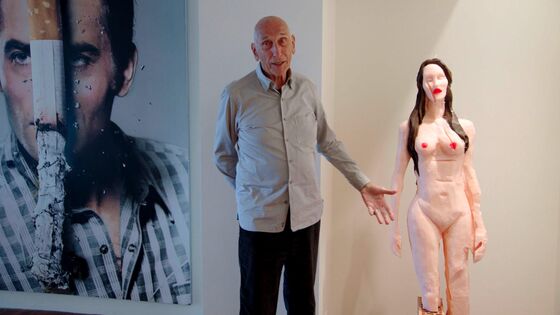 Scull's contemporary heir is Stefan Edlis, a wide-­grinning plastics magnate who purchased Mondrian's Large Composition With Red, Blue, and Yellow in the 1970s for $600,000, a record at the time for the painter. "Everybody wanted to know who overpaid for that overpainted Mondrian," he says, chortling. "It put me on the map." Now his apartment overlooking Chicago is adorned with Warhols, Jeff Koonses, and Damien Hirsts, along with Maurizio Cattelan's ludicrous Him, a kneeling figurine of Adolf Hitler the collector boasts is worth more than $17 million. (Edlis, it should be noted, is a Holocaust survivor.) He says he likes to trade his art for new pieces rather than write checks. That way he can lower his tax bill.
Amy Cappellazzo, chairman of the fine arts division at Sotheby's, enables these megawealthy buyers. In the film, she cruises up and down Park Avenue trying to interest rich people in participating in an upcoming auction. Little is sacred to her. Cappellazzo practically drools over the idea of selling a Matisse, talking in a Trumpian way about how it might go for "a couple of hundo," as in hundreds of millions of dollars. Yes, it's "priceless" in theory, she says. But in reality, you start at priceless, "then you work your way backward."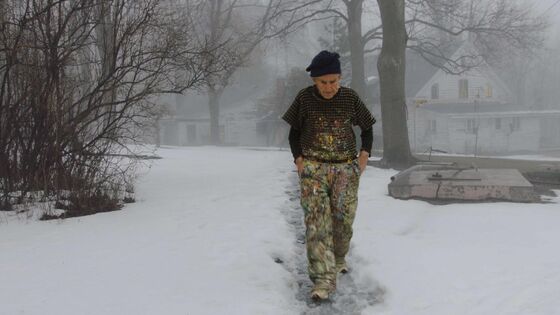 The film also dwells on a casualty of going against trends in the market: Larry Poons. The once-hot, white-haired painter wanted to be an artist—you know, he says, like Beethoven—not just a guy who dabbed canvases with colors in exchange for large checks. But he fell out of favor when he abandoned his signature minimalism for a more expansive style. Now he languishes in upstate New York, decrying the notion that the price of a work is synonymous with its aesthetic worth. "It's not like sports, where your batting average is your batting average: That's the bottom line," Poons says.
Kahn is shrewd enough to understand that the influence of money on the art world isn't entirely corrupting. Edlis turns out to be a better guy than you'd expect. You see he and his wife, Gail Neeson, donate 44 of their pieces worth an estimated $400 million to the Art Institute of Chicago. Certainly they take a big tax deduction as a result, but who can fault them? Meanwhile, the prices of trendy conceptualists such as Koons and Hirst are softening, suggesting the market is self-­correcting. And by the end of the movie, Poons returns triumphantly to New York for a show of his new stuff. Collectors like it. They've decided it's underpriced.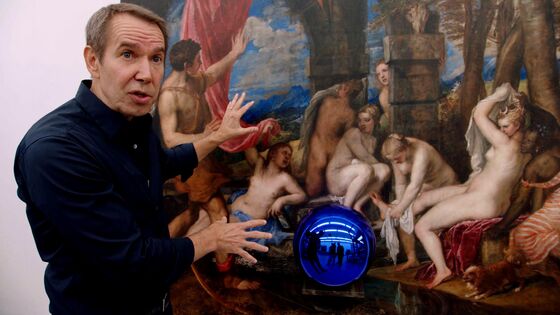 To contact the editor responsible for this story: Chris Rovzar at crovzar@bloomberg.net, Justin Ocean