The IMF Rushed Out Billions for Pandemic Relief. Where'd It All Go?
(Bloomberg Businessweek) -- When Covid-19 convulsed the world last year, the International Monetary Fund disbursed $118 billion in emergency loans to 87 countries to help them through the crisis. In a tweet on April 15, 2020, the fund's managing director, Kristalina Georgieva, counseled governments to "do whatever it takes" to fight the pandemic, "but make sure to keep the receipts."
Now a reckoning has begun, as the IMF is requiring many countries to conduct independent audits of how the emergency funds were spent before approving new loans. In Africa, Latin America, and other regions, the receipts are not adding up, and some officials have landed in jail.
Only a small number of countries have made information from audits public, and what's available indicates that a significant amount of the aid—hundreds of millions of dollars—was misappropriated. "That means less money for ventilators, mobile hospitals, and PPE, and by extension a greater loss of lives," says Theo Van der Merwe, a policy officer for anticorruption and money laundering at Transparency International, an organization in Berlin dedicated to promoting accountability and integrity.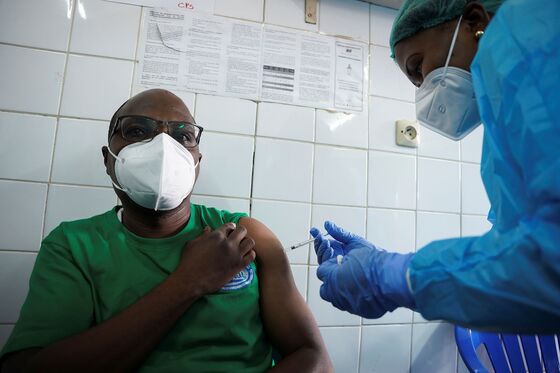 Van der Merwe cites a United Nations estimate that 10% to 25% of all money spent on government procurement globally is lost to corruption even in normal times. His organization has tracked IMF emergency disbursements since the start of the pandemic. What it's seen so far "suggests an alarmingly high amount of these resources have been lost," he says. The fund doesn't have its own figure for how much was misappropriated. Recipient countries have committed to "governance measures tailored to their specific circumstances"—including audits or releasing procurement data—and implementation of those commitments continues, says Gerry Rice, an IMF spokesman.
With the onset of the pandemic, the IMF found itself staring at one of the most serious dilemmas facing the development community: Do you distribute money quickly without tough anticorruption safeguards and hope it gets to the right places? Or do you take the time to force countries to set up such mechanisms first, costing lives in the process? "These tensions are probably never greater than in times of crisis, like that involving Covid," says Matt Andrews, a senior lecturer on international development at the Harvard Kennedy School. "Money must move to fill more gaps than usual in this time, more rapidly than usual." Many developing countries, however, have financial systems that "cannot manage the larger flows without leakage," Andrews says.
Although many nations did pledge to audit their spending as a condition of getting the emergency financing, more than half made no such commitments, Transparency International found. The IMF says that all countries commit to basic governance safeguards, that the number of countries that haven't made additional commitments is only 10, and that the fund plans to follow up with them on governance issues.

But compliance has been spotty. Several countries, including Nigeria—the largest recipient of relief funds, totaling $3.4 billion—have set up websites to make spending and contracting data publicly available, but key information is missing, and there are technical issues that frequently limit access to documents.
Among countries that did commit to undertake independent audits, Nigeria included, few have released results. Van der Merwe stresses the importance of making such data public, arguing it "would allow everyday citizens, civil society, and the media to provide an additional layer of scrutiny to the use of public resources—further entrenching the norms of transparency and accountability in public financial management."
The IMF had cited governance concerns in North Macedonia in the months leading up to the Covid outbreak, yet its loan of $192 million did not require an audit, according to Transparency International, which called that "alarming." (The country ranks 111th in the organization's corruption index, the second-worst placement in Eastern Europe.) In March the head of the nation's anticorruption commission announced it would investigate reports of abuses in vaccine procurement that appeared in an Italian newspaper.
In Malawi an audit of $91 million of IMF relief found $915,000 was spent irregularly or not accounted for, leading to more than 60 arrests. Lapses included improper procurement, payments to nonexistent employees known as "ghost officers," and money that simply vanished, according to a report on Devex, a media platform for the global development community. The government has pledged to further curb corruption as part of its discussions with the IMF to secure additional loans.
A group of prominent women in Cameroon urged the IMF in June to halt new lending to the country, citing an audit by a Supreme Court body that unearthed corruption and mismanagement involving $326 million spent on the Covid response. The IMF has provided the country with a total of $382 million in emergency financing since the start of the pandemic.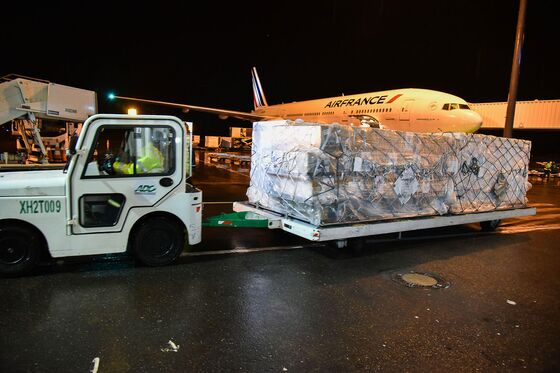 In the Democratic Republic of Congo, where President Felix Tshisekedi has championed anticorruption measures, a government inspectorate found that of $5.2 million received from multilateral institutions including the World Bank, $2.4 million was "embezzled," according to a report from the Congo Research Group at New York University, which got access to audit documents that haven't been made public. Former Health Minister Eteni Longondo was arrested in August, accused of misappropriating more than $1 million in Covid relief funds. He has publicly denied the allegation.
The IMF in July approved a three-year, $1.5 billion loan for Congo to boost social spending and improve governance. The rapid-relief funds from last year "critically helped stabilize the economic and financial conditions, although substantial financing needs remain over the medium term to alleviate the social consequences of the crisis and bolster the economic recovery," says IMF country representative Gabriel Leost, who notes that a subsequent audit of Covid-related expenditures is forthcoming.
In Latin America, corruption probes into misappropriated Covid funds have been reported in Bolivia, Brazil, Colombia, and other countries. Of course, instances of corruption involving government-led Covid efforts have also been documented in countries that aren't IMF clients, including the U.S. and the U.K.
Sarah Saadoun, senior business and human-rights researcher at Human Rights Watch, who worked with Transparency International to track Covid-related corruption, argues that the government audits and jailing of officials are signs of progress. The IMF started emphasizing "enhanced governance" through an anticorruption controls framework only in 2018, and the fruits of its effort are now being seen, especially as countries are motivated by the desire for more loans, she says. "When there's a huge crisis, you need to get money out the door, and it's really ripe for corruption in every way possible," she says. "At least the arrests signal some sort of accountability," though she adds that "this is likely the tip of the iceberg." —With Eric Martin and Michael Kavanagh
 
Read next: Finding the Hidden $10 Billion Fortune of Philippines President Ferdinand Marcos