All Those Pandemic Puppies Mean Business for Dog-Walking Apps
(Bloomberg Businessweek) -- One of the signs that Covid-19's hold over Americans' lives is easing is that pet owners, including the millions who adopted over the last year, are now spending a little less time with their animals. As a result, two of the most popular apps for booking dog walkers or pet sitters say they're seeing the highest demand since the pandemic started a year ago.
The dog walking revival varies by city, tending to track with vaccine distribution and the lifting of stay-at-home restrictions. San Francisco-based Wag Labs Inc. reports the most growth in Florida and Texas, where bookings in five major cities each increased about 50% from February to March. A Place for Rover Inc., which is gearing up for a stock listing on the Nasdaq in weeks, says gross bookings companywide are at their highest level in a year.
Paula Lykins, a dog caretaker in San Francisco who finds many of her clients through Rover, says her business started picking up in early March after San Francisco expanded vaccine eligibility and reopened gyms and restaurants at limited capacity. Now she has about a dozen requests for boarding—some for summer months—and a half-dozen new customers, following months of no new business.
Last week, San Francisco began allowing offices to reopen. One of Lykins's clients expressed anxiety that her Pyrenean-shepherd mix has never experienced life without her owner constantly in the house. "We'd better get her used to other people," Lykins says.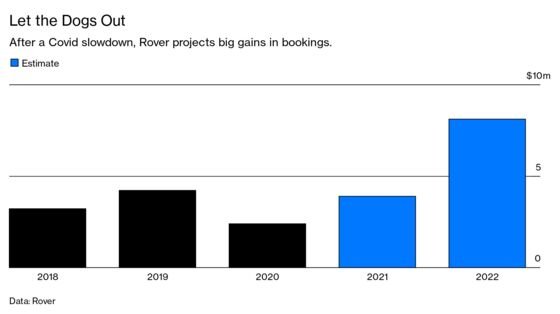 Americans acquired 47 million pets last year, 5% more than the year before, according to VitusVet, which provides services to veterinarians. As those animals mature, the pet-care business is expected to almost triple, to $275 billion, by 2030, analysts for Morgan Stanley wrote in a recent report, "Welcome to the Petriarchy."
Pet caretaking was a low-tech affair until the rise of Wag and Rover. SoftBank Group Corp.'s Vision Fund spent $300 million to acquire an almost 50% stake in Wag in 2018, only to sell the shares back at a loss at the end of 2019. Wag declined to disclose its sales figures. Seattle-based Rover generated almost $100 million in revenue that year, according to securities filings for its merger with a special purpose acquisition company.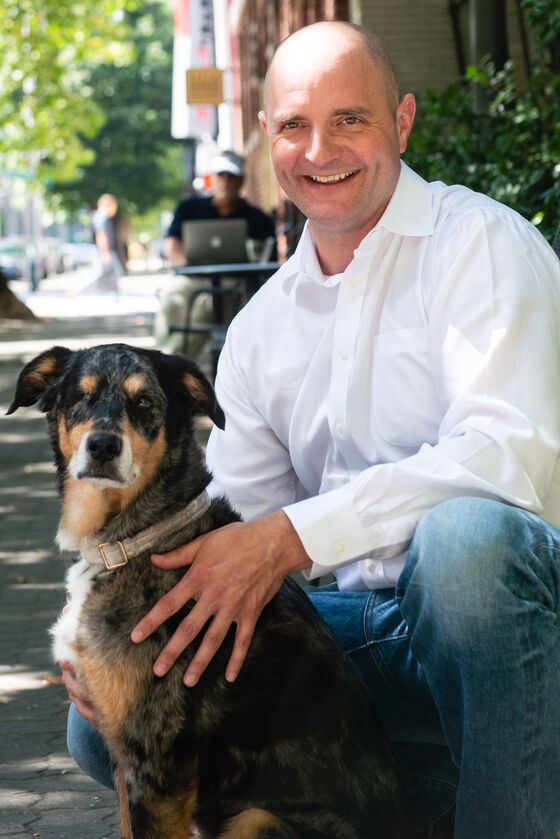 Then last year, when the coronavirus hit, Rover's annual revenue dropped by almost half, to $48 million. "It hurt our business quite a bit initially," says Aaron Easterly, Rover's chief executive officer. At the same time, though, "it accelerated pet adoption. It accelerated emotional connection with animals."
Now, Easterly says, those emotionally connected owners need to go back to the office or want to go on vacation. Many customers are booking services for the first time, and almost a third of new Rover customers in January listed their dogs as 12 months old or younger.
Easterly, 43, diplomatically dodges questions about whether this batch of dogs is more demanding than the typical clientele. "There's more dependency there in both directions," he says on a video call. Right on cue, Easterly's husky interrupted the interview by jumping on his lap.
Rover projects revenue will double, to $97 million, this year and grow even more in 2022, when it expects to be profitable. Wag is also anticipating continued growth, says Garrett Smallwood, its 30-year-old CEO. "Pawgress," he wrote in an email about the uptick in business.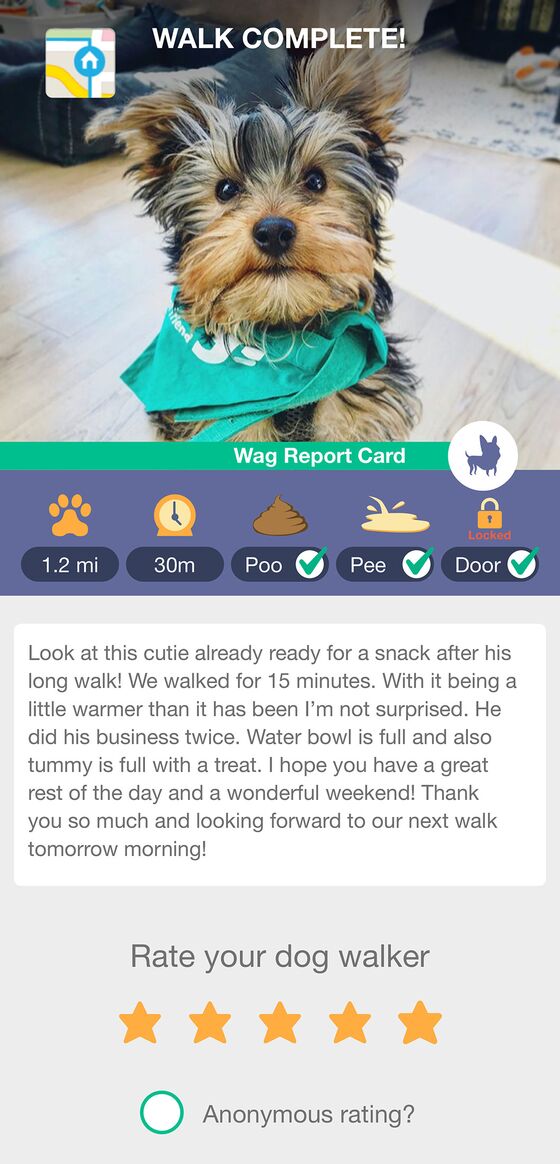 Dog walkers are grateful to be busy again but have to work harder to unmake bad habits. Samantha Dopp, a dog caregiver in Dallas, said four-fifths of her younger dog pupils lack proper training, such as responding to simple commands. Her business started to accelerate in January, when Texas took steps to reopen. Dopp is on track to make about $900 this month, more than double her low point from last summer and approaching pre-pandemic levels.
Working with so many young, untrained, and unpredictable dogs has changed the dynamics of a walk, Dopp says. She finds herself keeping an even greater distance from people than she did at the height of the pandemic, when the main reason to maintain her own space was around Covid protocol. "I will try to avoid people," she says. "It's kind of ironic."