Asian-American Communities Step Up Grassroots Safety Efforts
(Bloomberg Businessweek) -- Every weekday morning from 6 a.m. to 9 a.m., Sakhone Lasaphangthong walks the streets of Chinatown in Oakland, Calif., scrubbing away graffiti, dropping off McDonald's to the people who sleep on the streets, checking in with merchants, and waving to the grandmothers buying vegetables. He's a designated "ambassador," employed by the Oakland Chinatown Chamber of Commerce, and his job is to watch over the neighborhood. "My role as ambassador is not to be a security guard or a police officer. It's mainly to keep Chinatown clean and safe," says Lasaphangthong, 45, who was born in Laos.
In February, Oakland's Chinatown was the site of 18 attacks against Asian Americans in just two weeks, according to Alameda County's district attorney. The March 16 shootings at spas in Atlanta that killed eight people—six of them Asian women—is the latest in a wave of anti-Asian violence across the U.S. An estimated 3,800 hate incidents against Asian Americans have been recorded since the pandemic began, according to the tracking initiative Stop AAPI Hate, most of them reports of verbal harassment but 11% instances of physical assault.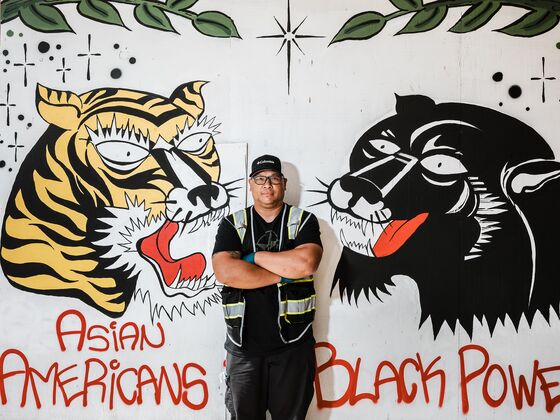 But there are also efforts to increase safety without relying on law enforcement. Some Asian-American advocates have resisted calls for more police, highlighting the impact of police violence on Black and other minority communities.
As various U.S. cities launch or consider pilot programs to respond to mental health calls with social and health-care workers instead of police, Lasaphangthong and others in Oakland's Chinatown are already modeling a community-based safety program. After Lasaphangthong's morning shifts, other patrols do figure eights around the block. They paper local businesses with flyers that offer escorts for anyone who feels vulnerable, and they stay alert for disturbances.
Lasaphangthong has served as an ambassador since 2019, trying to repair harm he'd done before serving time in prison for a violent crime he committed when he was 22. (Reintegrating former offenders was one goal of the program, which was founded in 2017.) He's focused on building a relationship with Chinatown's homeless, many of whom struggle with mental health and addiction problems. Recently, he says, locals called him to respond to an altercation between two men, one of whom had accused the other of stealing a cellphone, and he was able to talk them down before things got violent. He says he was shocked when Pak Ho, a 75-year-old man from Hong Kong, died after being assaulted and robbed on the streets of Chinatown on March 9—he used to see Ho practicing tai chi at a local recreation center.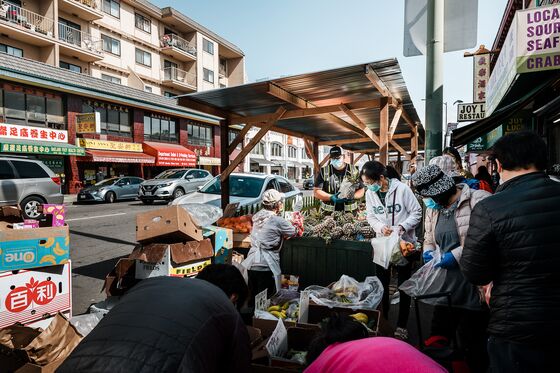 In response to rising violence, Chinatown merchants have hired armed guards to stand watch on street corners. The Oakland Police Department dispatched a liaison officer who speaks Cantonese to Chinatown, and Carl Chan, president of the Oakland Chinatown Chamber of Commerce, has said the business owners he represents want more of a police presence in the neighborhood. But some local activists reject that idea, calling to address the root causes of crime instead. Oakland already spends about 45% of its general fund on policing.
Lasaphangthong is the only paid Chinatown ambassador currently; the president of the Oakland City Council recently called to expand the program. Extra eyes have helped combat intimidation, Lasaphangthong says. "That's what means a lot—seeing the folks, the grandmothers, still coming out, no matter what. Still living their life, and not living in fear."